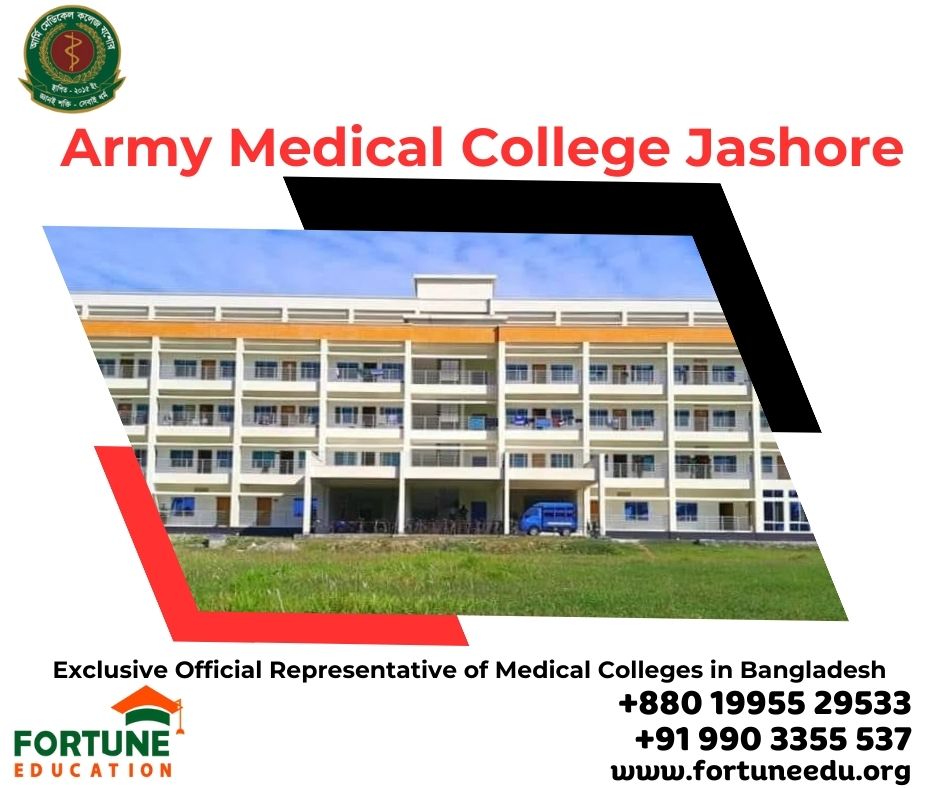 Career Prospects for MBBS Graduates
Career Prospects for MBBS Graduates
MBBS graduates have a wide range of career opportunities available in the healthcare sector. The degree not only opens doors to clinical practice but also offers numerous possibilities in the fields of research, education, administration, and public health. Here are some of the key career prospects for MBBS graduates:
Clinical Practice:
After completing an MBBS degree, graduates can pursue a career as a General Practitioner (GP) or choose to specialize in a particular medical field by enrolling in postgraduate programs such as Master of Surgery (MS), Doctor of Medicine (MD), or Diplomate of National Board (DNB). Some common medical specialties include:
Internal Medicine

Pediatrics
Obstetrics and Gynecology
Psychiatry
Surgery
Radiology
Anesthesiology
Orthopedics
Ophthalmology
Dermatology
Medical Research:
MBBS graduates who are interested in research can work as medical scientists or researchers in pharmaceutical companies, research institutes, or academic institutions. They can contribute to the development of new drugs, therapies, and medical devices or explore innovative ways to improve healthcare delivery.
Medical Education in Bangladesh
MBBS graduates with a passion for teaching can pursue a career in medical education as lecturers or professors at medical colleges or universities. They can impart their knowledge and expertise to the next generation of medical professionals while engaging in research and academic activities.
Hospital Administration:
Graduates with an aptitude for management can work as hospital administrators or healthcare managers. They can oversee the day-to-day operations of healthcare facilities, manage budgets, develop policies and procedures, and ensure high-quality patient care.
Public Health:
MBBS graduates can also work in the field of public health, focusing on disease prevention, health promotion, and community health improvement. They can join governmental or non-governmental organizations, work with international agencies like the World Health Organization (WHO), or pursue a Master of Public Health (MPH) degree to further specialize in areas such as epidemiology, health policy, or global health.
Medical Journalism and Communication:
MBBS graduates with strong communication skills can pursue careers in medical journalism, writing for newspapers, magazines, or online publications. They can also work in medical communication, developing content for pharmaceutical companies, healthcare organizations, or patient education materials.
Medical Informatics:
With the rapid advancement of technology in healthcare, MBBS graduates can explore careers in medical informatics, focusing on the development and implementation of electronic health records, medical software, and telemedicine services.
Medical Entrepreneurship:
MBBS graduates with an entrepreneurial spirit can establish their own healthcare ventures, such as private clinics, diagnostic centers, or healthcare startups.
MBBS graduates have a plethora of career opportunities at their disposal. The diverse range of options allows them to align their professional path with their interests and passions, ensuring a fulfilling and successful career in the healthcare sector.
Guide for Indian students for MBBS Admission in Bangladesh
A Comprehensive Guide for Indian Students Seeking MBBS Admission in Bangladesh
If you're an aspiring medical professional in India, obtaining an MBBS degree is the first step towards your dream career. However, gaining admission to a reputable medical college in India can be quite challenging. This is where Bangladesh emerges as a viable alternative. In recent years, Bangladesh has become a popular destination for medical education among Indian students and those from other countries. In this article, we will explore the benefits of pursuing MBBS in Bangladesh, its eligibility criteria, admission process, and more.
Reasons to Study MBBS in Bangladesh
Several factors contribute to the popularity of MBBS in Bangladesh among Indian students. These include:
Affordability: MBBS courses in Bangladesh are significantly less expensive compared to private medical colleges in India, making it a cost-effective option for students.
Quality Education: The quality of medical education in Bangladesh is on par with India. Medical colleges in the country follow a curriculum recognized by the Medical Council of India (MCI) and the World Health Organization (WHO), ensuring that students receive a high standard of education.
No Language Barrier: Medical colleges in Bangladesh use English as the medium of instruction, eliminating potential language barriers faced by students studying in other countries.
Simple Eligibility Criteria: The eligibility criteria for MBBS in Bangladesh are straightforward, making it easier for Indian students to qualify for admission.
Recognition: MBBS degrees earned in Bangladesh are recognized by the Medical Council of India (MCI) and other international organizations, such as the World Health Organization (WHO).
Cultural Similarities: India and Bangladesh share many cultural aspects, enabling Indian students to adapt more easily to their new environment.
Affordable Living Expenses: Food and accommodation costs in Bangladesh are generally lower than in India. Students can choose from various options, including hostel accommodation, paying guest arrangements, and rental apartments.
To qualify for MBBS in Bangladesh, candidates must meet the following requirements: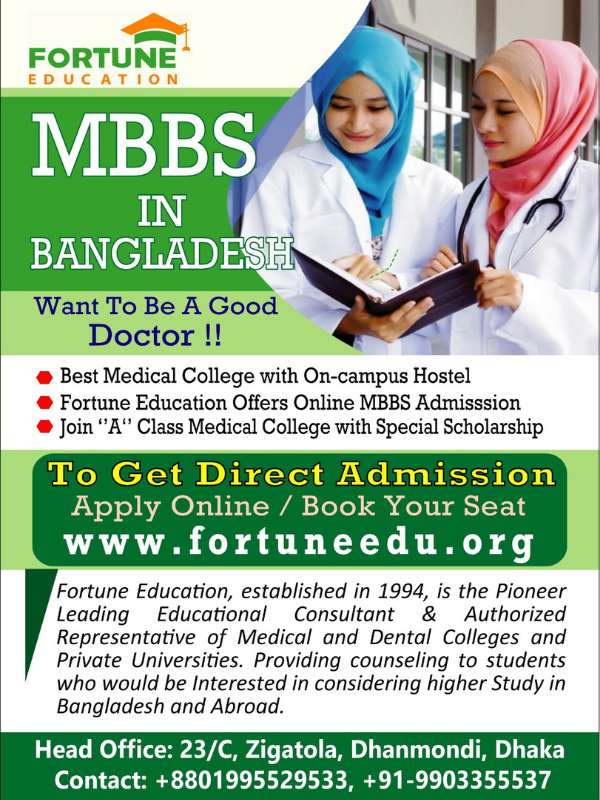 Completion of 10+2 with a minimum of 60% marks in Physics, Chemistry, and Biology.
Minimum GP of 4.0 out of 5.0 in biology.
Attainment of at least 17 years of age on or before December 31 of the admission year.
Possession of a valid passport.
Acquisition of a no-objection certificate (NOC) from the Ministry of External Affairs, Government of India.
Admission Process for MBBS in Bangladesh
The admission process for MBBS in Bangladesh typically involves the following steps:
Complete the online application form for the desired medical college in Bangladesh.
Submit the required documents, including 10th and 12th mark sheets, passport, and NOC from the Ministry of External Affairs.
Clear the admission test conducted by the medical college.
Upon passing the admission test, pay the admission fee to secure a seat in the college.
Required Documents for MBBS in Bangladesh
Candidates must submit the following documents for admission to MBBS in Bangladesh:
10th and 12th mark sheets
Birth certificate
Passport
NOC from the Ministry of External Affairs
Medical fitness certificate
Character certificate
Passport-size photographs
Admission application form
Note: The admission process may differ between colleges. It is advisable to verify the specific requirements and admission process for your preferred college.
MBBS Course Duration and Curriculum in Bangladesh
The MBBS course in Bangladesh spans five years, with the curriculum divided into four phases. The first two years focus on pre-clinical subjects, while the remaining three years are dedicated to clinical training. The curriculum encompasses both theoretical and
Fortune Education facilitates the online admission process for aspiring students who wish to pursue MBBS in Bangladesh
Army Medical Colleges in Bangladesh
Embark on a journey to medical excellence with Army Medical Colleges in Bangladesh, proudly presented by Fortune Education, your authorized guide to a world-class MBBS program.
Prestige & Discipline in Medical Education
Army Medical Colleges in Bangladesh offer an MBBS program steeped in the rich traditions of military discipline and academic rigor. Aspiring medical professionals are moulded into competent and compassionate physicians, ready to serve with the highest standards of medical ethics and excellence.
Our MBBS curriculum is designed to provide comprehensive medical education and hands-on experience. With a focus on practical skills, cutting-edge research, and community health, our graduates emerge as well-rounded practitioners equipped for the challenges of modern medicine.
Military Precision: Learning from a military perspective ensures discipline, punctuality, and a strong sense of ethics.
Affordable Excellence: We offer the best medical education at the lowest possible fees, ensuring that financial constraints do not hinder your dreams.
Global Recognition: Our degrees are recognized worldwide, paving the way for international careers.
MBBS Admission Process
Your Pathway to Medical Mastery Begins Here
Fortune Education provides a seamless admission experience for Army Medical Colleges. From application to enrolment, our expert consultants ensure that every step is clear, straightforward, and optimized for your convenience.
Fortune Education
Fortune Education: Your Authorized Consultant
Expert Guidance at Every Step
As the only authorized consultant for Army Medical Colleges in Bangladesh, Fortune Education is your trusted partner. We provide personalized consultancy services to ensure that your MBBS journey is successful and hassle-free.
Get in Touch
Take the First Step Towards a Stellar Medical Career
For more information on MBBS admissions, visit our website at www.fortuneedu.org or call us at +8801995529533. Our expert advisors are ready to assist you with every query.