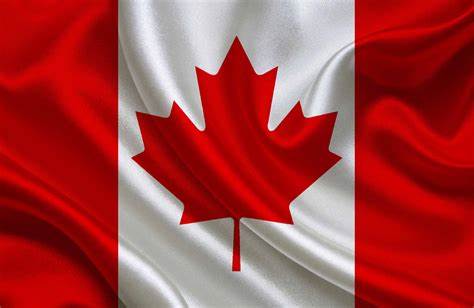 Study in Canada
Studying in Canada is a popular choice for many international students due to its high-quality education system, diverse cultural experiences, and the opportunity to live in a country known for its safety and quality of life. Here's an overview for those considering pursuing their studies in Canada:
World-Class Education System
Reputation: Canadian universities are renowned for their high academic standards and rigorous quality controls.
Diverse Programs: There's a wide array of programs available at undergraduate, graduate, and PhD levels, across disciplines like engineering, IT, business, health sciences, and arts.
Cultural Diversity
Multicultural Society: Canada is one of the most multicultural countries in the world, offering a welcoming environment for students from diverse backgrounds.
Language: While English and French are the primary languages, campuses across Canada embrace a multitude of languages and cultures.
Research Opportunities
Focus on Research and Development: Canadian universities are at the forefront of research, particularly in fields like medicine, technology, and environmental science.
Support for Research Students: There are numerous funding opportunities and grants available for research scholars.
Quality of Life
Safe and Friendly Environment: Canada is known for its safety, low crime rates, and friendly communities.
Natural Beauty: Students can enjoy Canada's scenic beauty, including lakes, mountains, and forests.
Work Opportunities
Work While Studying: International students are allowed to work part-time during their studies, helping them gain work experience and manage living expenses.
Post-Graduation Work Permit (PGWP): After graduation, students can apply for a PGWP, allowing them to work in Canada for up to three years.
Pathway to Permanent Residency
Immigration Opportunities: Canada's immigration policies are friendly towards graduates, with many pathways to permanent residency and eventually citizenship.
Cost of Education and Living
Tuition Fees: Generally lower compared to countries like the US and the UK, but still a significant consideration.
Living Expenses: Costs vary greatly depending on the city; larger cities like Toronto and Vancouver are more expensive.
Choosing the Right Institution and Program
Research: Thorough research on universities and programs is crucial to find the best fit.
Accreditation: Ensure the program and university are properly accredited.
Application Process
Admission Requirements: Varies by university and program but generally includes transcripts, letters of recommendation, and language proficiency tests (IELTS, TOEFL).
Application Deadlines: Vary by institution, so it's important to check and adhere to them.
Visa and Immigration
Student Visa Requirements: Includes proof of acceptance, proof of financial support, and a clean criminal record.
Health Insurance: Health insurance is mandatory for international students in Canada.
Studying in Canada offers a blend of high-quality education, multicultural experiences, and opportunities for personal and professional growth. Prospective students should carefully consider their options, prepare their applications thoroughly, and be aware of the financial, academic, and personal commitments involved in studying abroad.
Studying in Canada
Practical Considerations and Tips for Studying in Canada
Accommodation Options
On-Campus: Many universities offer dormitories or residence halls, which can be a convenient choice for new students.
Off-Campus: Renting apartments or shared accommodations can offer more independence and is common among students in later years of study.
Healthcare and Insurance
Access to Healthcare: Canada provides excellent healthcare facilities. However, international students need to check if their health insurance covers medical services in Canada.
Insurance Plans: Most universities offer health insurance plans for international students, but it's essential to understand what is covered.
Cultural Adaptation
Overcoming Culture Shock: Immersing in a new culture can be challenging. Universities often have resources and organizations to help international students adjust.
Community Engagement: Engaging with local communities and other international students can enhance the overall experience and help with cultural adaptation.
Language Proficiency
English and French Proficiency: Depending on the region, fluency in English or French is important. Language support services are often available at universities.
Language Courses: Students may consider enrolling in language courses to improve their skills, which can also help in daily life and work opportunities.
Networking and Extracurricular Activities
Campus Clubs and Societies: Participating in these can help students build networks, develop new skills, and integrate into the student community.
Professional Networking: Many universities offer events and workshops for career development and networking opportunities with professionals.
Legal Rights and Responsibilities
Understanding Laws: It's important for international students to understand their rights and legal responsibilities in Canada.
Work Regulations: Be aware of the regulations regarding part-time work during studies and full-time work during scheduled breaks.
Preparation Before Departure
Essential Documents: Ensure all necessary documents, including passport, visa, acceptance letter, and insurance, are in order.
Understanding Canadian Culture: Learning about Canadian culture, climate, and social norms beforehand can ease the transition.
Staying Connected with Home
Coping with Homesickness: Staying in touch with family and friends back home and finding a support system in Canada can help manage homesickness.
Cultural Groups: Joining cultural associations or groups can provide a sense of community.
Financial Management
Budgeting: It's crucial to manage finances wisely, considering tuition, accommodation, food, transportation, and other expenses.
Financial Aid and Scholarships: Explore options for scholarships, grants, or financial aid available for international students.
Embarking on an educational journey in Canada can be a transformative experience. With careful planning, understanding of the requirements, and engagement in the diverse opportunities available, international students can greatly benefit from the quality education, multicultural environment, and personal growth experiences offered by Canadian institutions.
Online Direct Admission
Fortune Education facilitates the online admission process for aspiring students who wish to pursue in Canada.
Fortune Education
Pioneer & Leading Authorized Representative of Medical Colleges in Bangladesh & Abroad
Head Office: 23/C, Zigatola, Dhaka-1209, Bangladesh
Bangladesh: +8801995529533
India: +919903355537
Email: fortunebangladesh@gmail.com
Website: www.fortuneedu.org