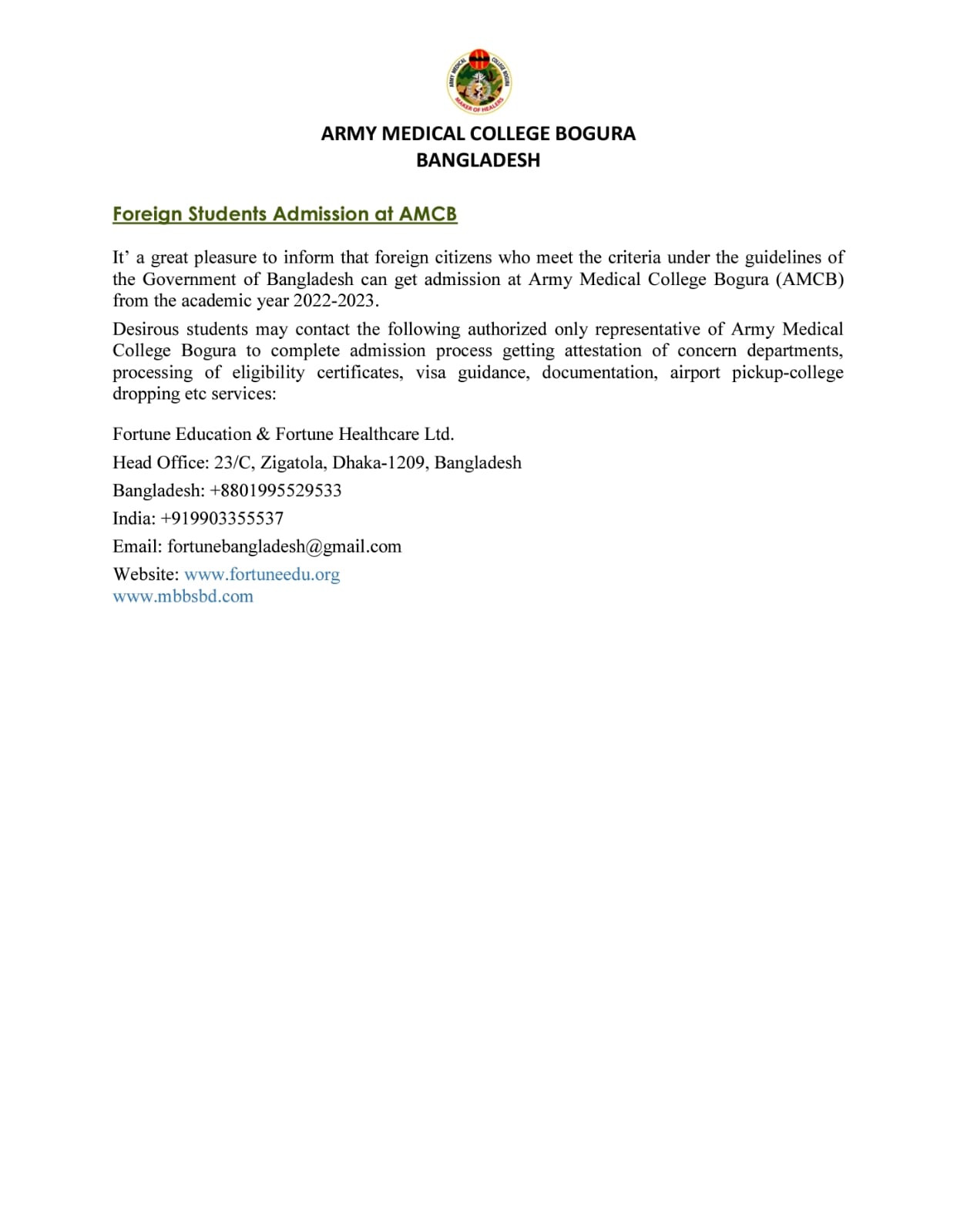 MBBS Study in Bangladesh for Foreign Students
Posted by

Categories

MBBS in Bangladesh, MBBS IN BANGLADESH, MBBS in Bangladesh for Sri Lankan Students, Medical study in Bangladesh, Private Medical colleges, Public Universities, Study in Abroad, Sylhet Women's Medical College | Sylhet Medical University, Uncategorized, Without Neet

Date

May 13, 2023
MBBS Study in Bangladesh for Foreign Students with Fortune Education, Dhaka
Website: www.fortuneedu.org for details guideline of MBBS in Bangladesh
Fortune Education, based in Dhaka, is a prominent educational consultancy that assists foreign students in pursuing MBBS in Bangladesh. With a wealth of experience and a deep understanding of the Bangladeshi medical education system, Fortune Education provides comprehensive guidance and support to students seeking a medical education in the country.
Why Choose Fortune Education?
Fortune Education: A Pioneer & Leading Consultant for Medical Education in Bangladesh and Abroad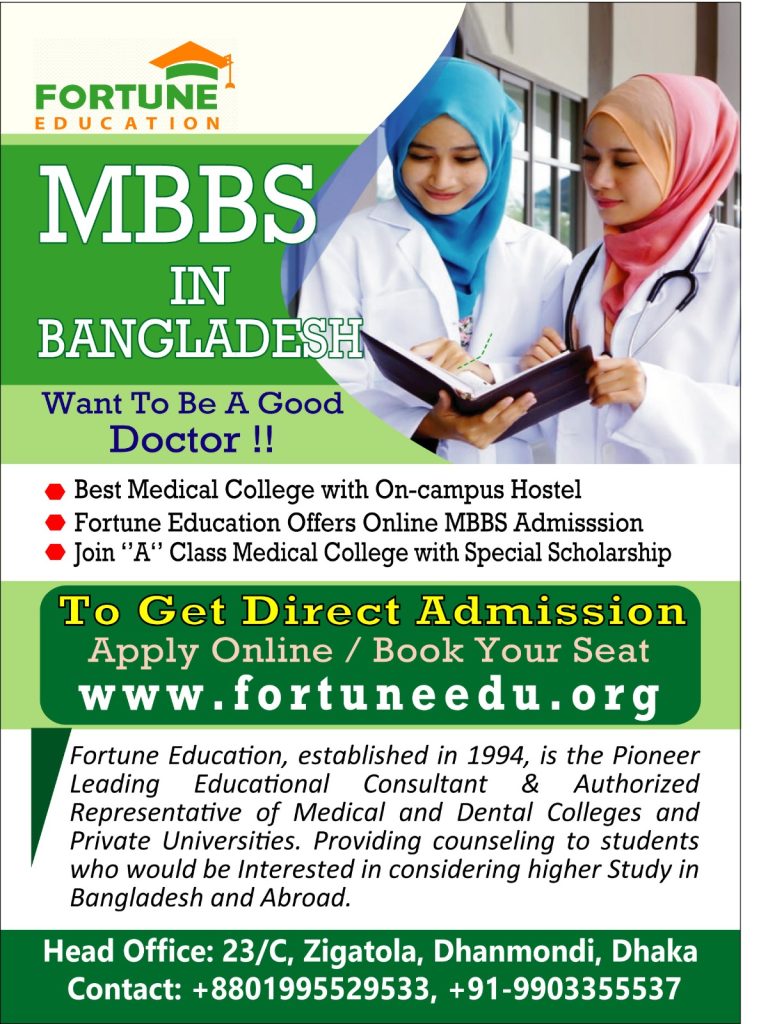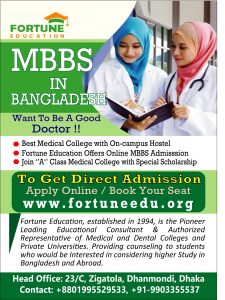 Fortune Education, established as a pioneer and leading consultant in the field of medical education, has been assisting students in pursuing their dreams of studying medicine both in Bangladesh and abroad. With years of experience and a team of dedicated professionals, Fortune Education has helped numerous students secure admissions in reputed medical colleges across the globe.
What sets Fortune Education apart?
Comprehensive Services: Fortune Education offers a wide range of services, including guidance in college selection, admission support, visa assistance, travel arrangements, and accommodation support, ensuring a hassle-free experience for students.
Global Reach: With its extensive network of partner institutions, Fortune Education provides students with access to top medical colleges in Bangladesh and other countries, offering a diverse range of opportunities to pursue medical education.
Personalized Counseling: The team at Fortune Education works closely with students to understand their individual preferences, goals, and financial constraints, offering personalized counseling and guidance in choosing the right medical college and course.
In-depth Knowledge: Fortune Education's team of experts possesses deep knowledge of the medical education sector, staying up to date with the latest trends, policies, and requirements, ensuring that students receive accurate and reliable information.
High Success Rate: With its expertise and dedication, Fortune Education has a high success rate in securing admissions for students in top medical colleges, making it a preferred choice among aspiring medical professionals.
Post-admission Support: Fortune Education doesn't stop at securing admissions; the consultancy continues to provide support to students even after they have enrolled in a medical college, ensuring a smooth transition and helping them adjust to their new environment.
Expert Guidance: Fortune Education offers expert guidance and personalized counseling to students to help them make informed decisions about their medical education in Bangladesh.
Assistance in College Selection: The consultancy helps students choose the right medical college based on their preferences, eligibility, and budget.
Admission Support: Fortune Education assists students throughout the admission process, including form submission, document verification, and securing a seat in the chosen medical college.
Visa Assistance: The consultancy provides support for visa application and processing, ensuring a smooth transition for foreign students.
Travel and Accommodation: Fortune Education helps students with travel arrangements and finding suitable accommodation in Bangladesh.
Post-admission Support: The consultancy continues to provide support and guidance to students even after their admission, helping them settle into their new environment.
How to Apply for MBBS in Bangladesh through Fortune Education
Visit the Fortune Education website (www.fortuneedu.org) and explore the available medical colleges in Bangladesh.
Fill out the online inquiry form or contact Fortune Education directly to discuss your preferences and eligibility.
Submit the required documents, such as academic certificates, passport, photographs, and a medical fitness certificate.
Fortune Education will guide you through the admission process, including selection of a college, application submission, and payment of fees.
Once you have secured a seat in a medical college, Fortune Education will assist you with visa application and other travel arrangements.
Upon arrival in Bangladesh, the consultancy will provide support in finding accommodation and other necessary arrangements.
Studying MBBS in Bangladesh through Fortune Education is a seamless process that ensures foreign students receive comprehensive guidance and support throughout their medical education journey. With a strong track record of assisting students, Fortune Education has emerged as a reliable and trusted partner for aspiring medical professionals seeking to pursue MBBS in Bangladesh.
MBBS Admission in Bangladesh for International Candidates
Bangladesh has become an increasingly popular destination for international candidates seeking to pursue MBBS degrees. With numerous high-quality medical colleges and affordable fees, Bangladesh offers excellent opportunities for aspiring medical professionals. Here is a list of some prominent medical colleges in Bangladesh:
Army Medical College Jashore
Army Medical College Bogura
Diabetic Association Medical College
Sylhet Women's Medical College
Islami Bank Medical College
International Medical College
Marks Medical College
Popular Medical College
Ahsania Mission Medical College
Brahmanbaria Medical College
IBN SINA Medical College
Admission Process for International Candidates:
The admission process for international candidates seeking MBBS admission in Bangladesh typically involves the following steps:
Research and shortlist medical colleges: Begin by researching and shortlisting the medical colleges in Bangladesh that best suit your preferences, budget, and eligibility criteria.
Check eligibility: Ensure you meet the eligibility criteria set by the colleges, which typically include a minimum of 60% marks in Physics, Chemistry, and Biology in 10+2 and a valid passport.
Obtain a No Objection Certificate (NOC): Obtain an NOC from your country's Ministry of External Affairs or relevant authority, which will be required during the application process.
Apply to medical colleges: Complete the application process for your chosen medical colleges, which may include filling out online forms and submitting necessary documents such as academic transcripts, passport, NOC, and a medical fitness certificate.
Clear the admission test (if required): Some medical colleges may require candidates to clear an admission test. Ensure you prepare well for the test and clear it to secure a seat in the college.
Confirm admission and pay fees: Once you have been offered admission, confirm your seat by paying the required fees.
Apply for a visa: Apply for a student visa to study in Bangladesh, providing all necessary documentation as required by the Bangladesh embassy or consulate in your country.
Plan travel and accommodation: Arrange for travel to Bangladesh and secure accommodation near your medical college.
Studying MBBS in Bangladesh offers international candidates access to quality medical education, experienced faculty, and excellent infrastructure. With a wide range of medical colleges to choose from, international students can find the perfect fit for their medical education journey in Bangladesh.
Fortune Education facilitates the online admission process for aspiring students who wish to pursue MBBS (Bachelor of Medicine and Bachelor of Surgery) in renowned medical colleges. Through their platform, students can conveniently apply and secure admission without the need for physical presence.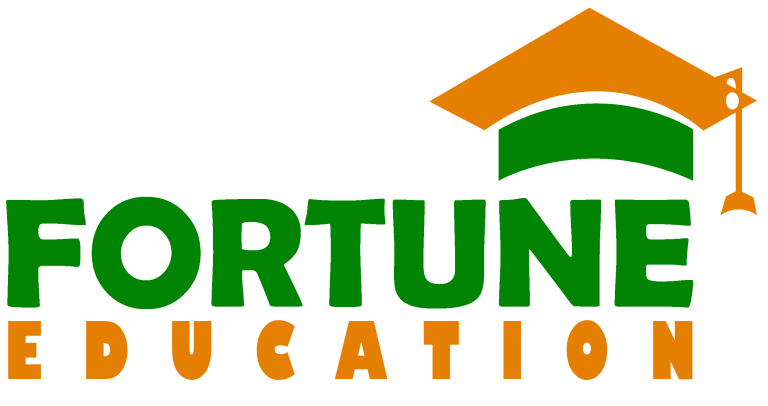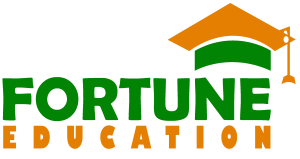 Pioneer & Leading Authorized Representative of Medical Colleges in Bangladesh & Abroad
Head Office: 23/C, Zigatola, Dhaka-1209, Bangladesh
Bangladesh: +8801995529533
India: +919903355537
Email: fortunebangladesh@gmail.com