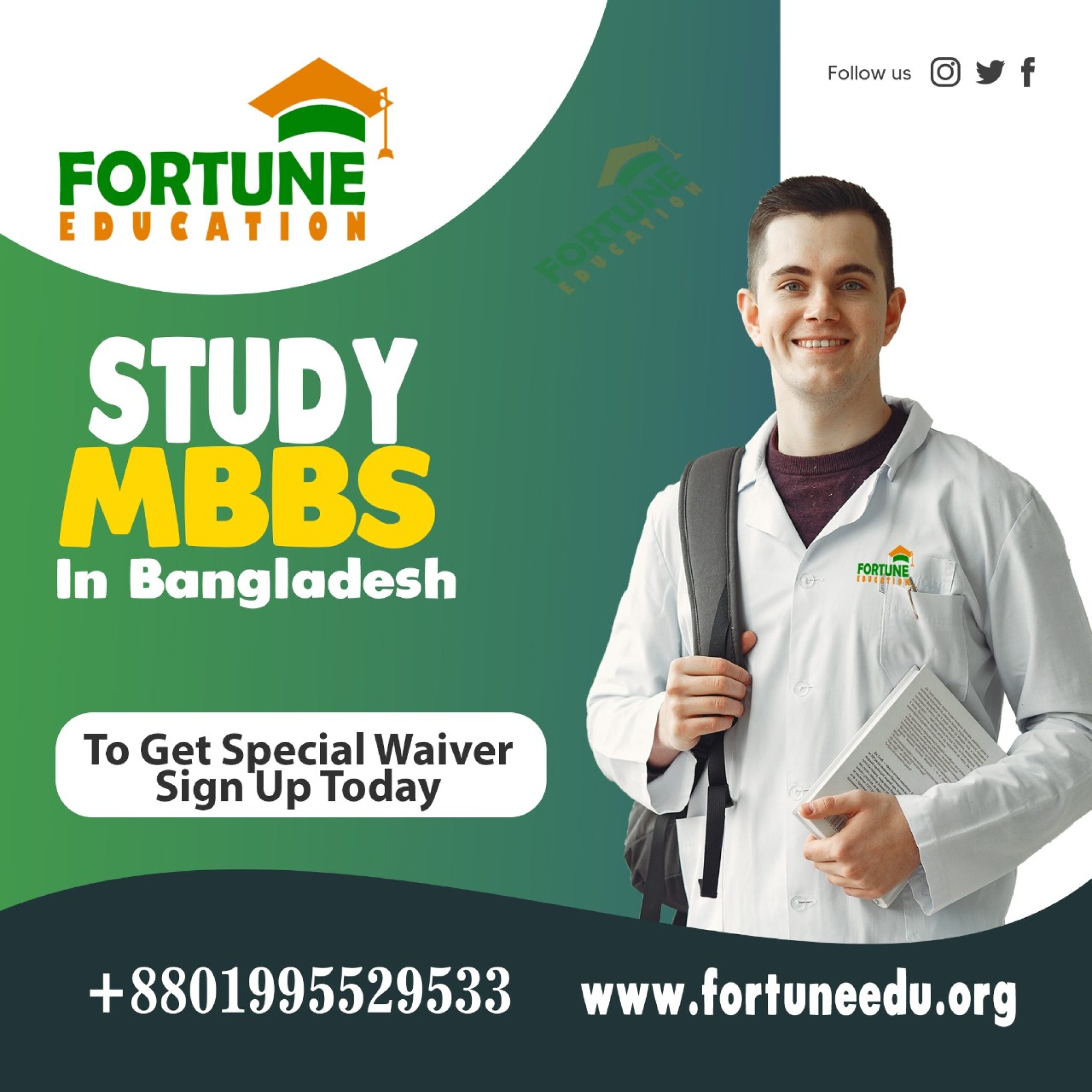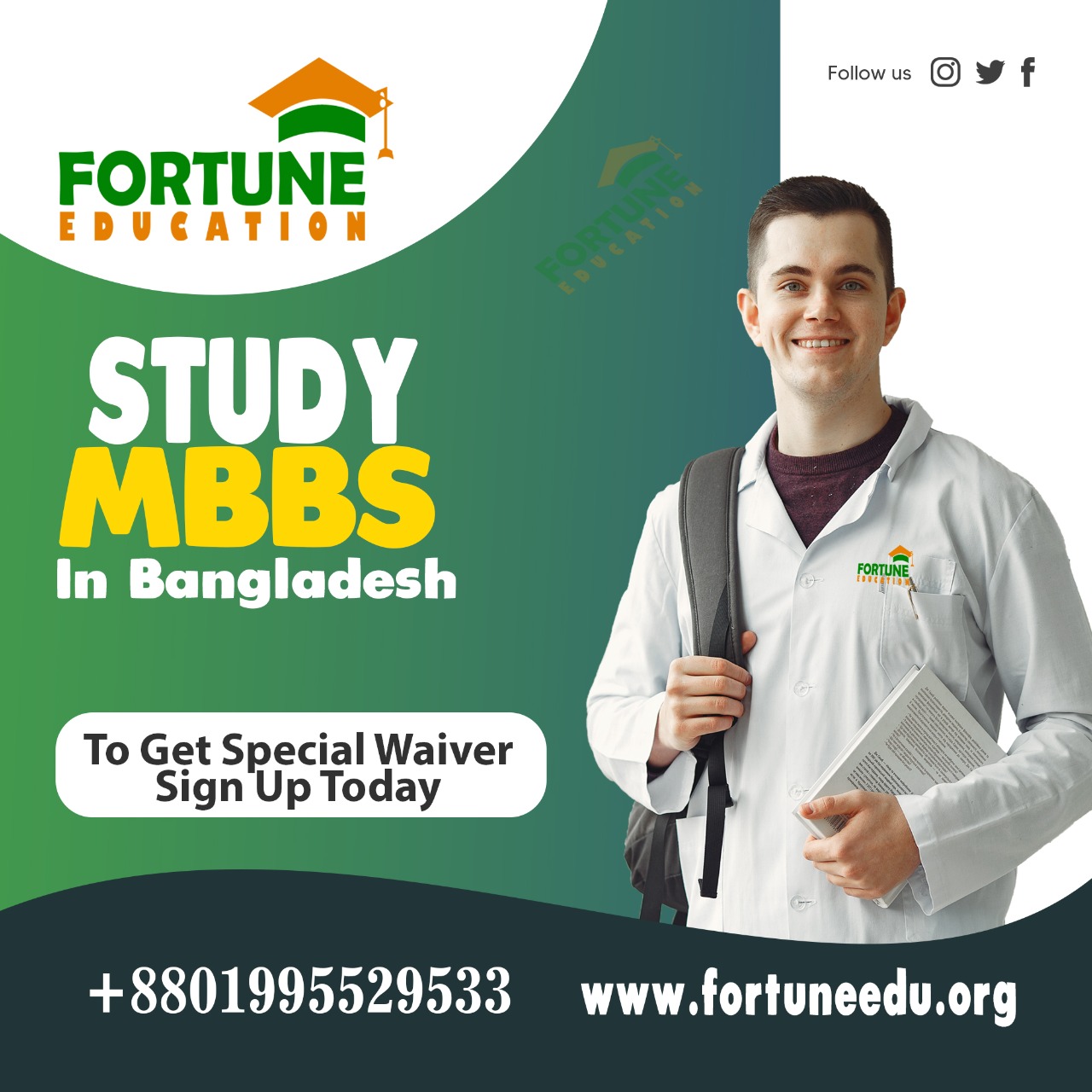 MBBS in Bangladesh vs Russia
Posted by

Categories

Army Medical Colleges in Bangladesh, MBBS in Bangladesh, MBBS IN BANGLADESH, MBBS in Bangladesh for Sri Lankan Students, Medical Colleges in Bangladesh, Medical Education in Bangladesh, Medical study in Bangladesh, Private Medical colleges, Public Universities, Scholarship, Study in Abroad, Sylhet Women's Medical College | Sylhet Medical University, Uncategorized, Without Neet

Date

May 28, 2023
MBBS in Bangladesh vs Russia – Why Indian Students Choose Bangladesh
MBBS in Bangladesh vs Russia-Why Choose Bangladesh. When it comes to pursuing an MBBS degree abroad, Indian students often find themselves torn between Russia and Bangladesh. Both countries offer promising opportunities for medical aspirants. However, the growing preference for Bangladesh is evident and for good reasons (MBBS in Bangladesh). Here's why Bangladesh is becoming a favorite choice for Indian students to study MBBS.
MBBS in Bangladesh vs Russia
Quality Medical Education
Bangladesh delivers high-quality medical education, much like Russia. The universities follow the British curriculum, known for its global standards and comprehensive learning approach. Moreover, the quality of education in Bangladesh is maintained by regular audits by the Ministry of Health, ensuring your medical degree holds prestige and global recognition.
English Medium Instruction
The most striking benefit of studying MBBS in Bangladesh (MBBS in Bangladesh) is the medium of instruction – English. This eliminates the language barrier that students might face in Russia, where many universities teach in Russian. As a result, Indian students find it easier to understand, communicate, and integrate into the education system in Bangladesh.
The Superior MBBS Syllabus in Bangladesh: Quality Education in a Five-Year Duration
One of the main reasons why Bangladesh is an attractive destination for MBBS studies is its curriculum. The country offers a comprehensive and updated MBBS syllabus that aligns with global standards, delivered over a span of five years. This thorough yet compact program structure, coupled with the presence of high-quality educators, positions Bangladesh as an excellent choice for prospective medical students.
The MBBS curriculum in Bangladesh is pure and regularly updated to incorporate the latest advancements in the medical field. It ensures a well-rounded understanding of the basic sciences, clinical studies, and a strong foundation in various medical disciplines. This empowers students to deal effectively with the evolving demands of the healthcare industry.
The MBBS course in Bangladesh is split into four phases over five years, followed by a mandatory one-year internship. This structure enables students to acquire and apply knowledge progressively, enhancing their understanding and skills in a structured manner. It also aligns with the recommended duration by the World Health Organization (WHO) for an MBBS degree, ensuring students can dedicate the right amount of time to each subject.
The teaching fraternity in Bangladesh also deserves special mention. With highly experienced and dedicated faculty, students can look forward to a stimulating learning environment. The educators' commitment to imparting quality education helps students grasp complex medical concepts, encourages research, and develops their critical thinking skills.
In conclusion, the pure and updated MBBS syllabus, the five-year program duration, and the presence of quality teachers in Bangladesh make it an appealing destination for MBBS aspirants. The country's commitment to high-quality medical education, as showcased on www.mbbsbd.com, further enhances its appeal.
Choosing to study MBBS in Bangladesh ensures you'll be part of a globally recognized medical program that prepares you well for a successful career in healthcare.
Keywords: MBBS in Bangladesh, MBBS syllabus, global standards, five-year duration, quality education, experienced faculty, www.mbbsbd.com.
Valuable Clinical Exposure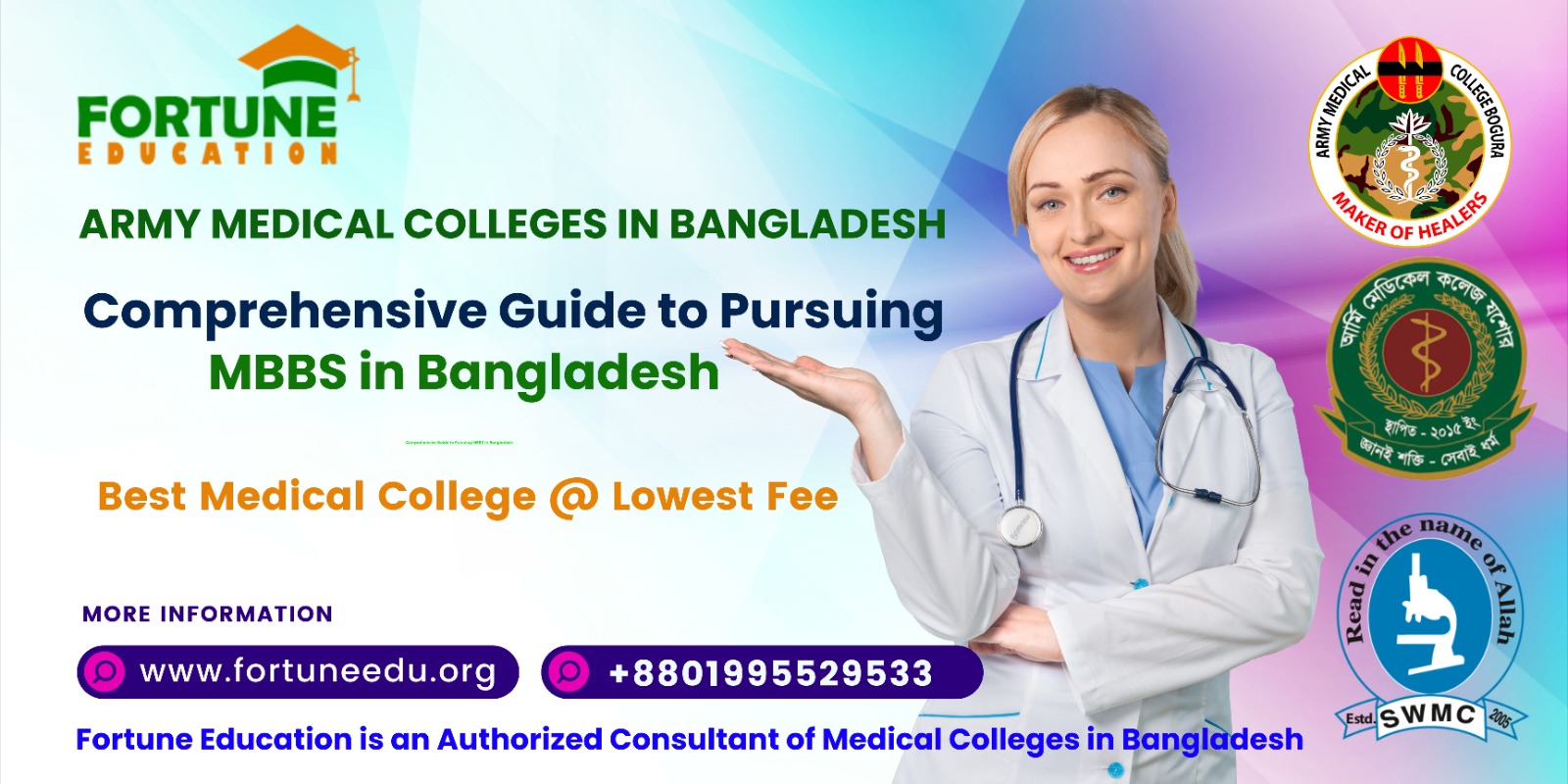 Bangladesh's robust healthcare system provides excellent clinical exposure to students. The high patient-student ratio ensures you get hands-on experience, preparing you well for your future medical career. In contrast, Russian universities often fall short in providing the same level of clinical exposure.
Cost-effective Learning
Cost is a significant factor that draws Indian students towards studying MBBS in Bangladesh. Compared to Russia, Bangladesh offers affordable tuition fees and lower living costs. This makes an MBBS degree from Bangladesh both a high-quality and economical choice.
Degree Recognition
Medical degrees from Bangladesh are recognized by leading entities such as the World Health Organization (WHO) and Medical Council of India (MCI). This is a crucial aspect for Indian students, ensuring their degree will be accepted and respected upon returning home.
Cultural Affinity
The cultural affinity between India and Bangladesh is a significant factor that contributes to the comfort and ease of Indian students. With similar food habits, lifestyles, and a relatively close climate, Indian students can easily adapt to life in Bangladesh. Russia, with its vastly different culture and harsh winters, can pose more challenges in this regard.
To conclude, while Russia has its merits, Bangladesh stands out as the best option for Indian students to pursue their MBBS. It offers a blend of high-quality education, English medium instruction, practical clinical exposure, affordable cost, degree recognition, and cultural familiarity. All these features make studying MBBS in Bangladesh an excellent choice for Indian students (MBBS in Bangladesh).
Visit www.mbbsbd.com to explore more about the opportunities and benefits of pursuing your MBBS in Bangladesh. We're here to guide you on your path to becoming a successful medical professional.
Advantages and Disadvantages of Studying MBBS in Bangladesh Vs. Russia
Embarking on a journey to become a medical professional is an exciting prospect. To help in this crucial decision-making process, let's compare the advantages and disadvantages of studying MBBS in Bangladesh and Russia.
Advantages of Studying MBBS in Bangladesh:
English Medium of Instruction: The courses are taught entirely in English, making it easy for Indian students to grasp concepts without a language barrier.
Worldwide Recognition: Degrees from Bangladesh are recognized by WHO, MCI, and other prominent medical councils worldwide.
Cost-Effective: Lower tuition fees and cost of living make studying MBBS in Bangladesh a financially sound choice for Indian students.
Clinical Exposure: Due to a dense population, students get excellent hands-on experience with a wide range of clinical cases.
Cultural Similarity: The close cultural ties between India and Bangladesh make the transition easier for Indian students.
However, there are a few challenges to keep in mind as well.
Disadvantages of Studying MBBS in Bangladesh:
Limited Seats for International Students: There is a high competition for limited seats allocated to international students in government medical colleges.
Bengali Language: Although the medium of instruction is English, students might need to learn Bengali to communicate with patients during their clinical practices.
Now, let's turn our focus to Russia.
Advantages of Studying MBBS in Russia:
Standard of Education: Russian medical universities are known for their high education standards and advanced teaching methods.
No Entrance Exam: Unlike many other countries, Russian universities do not require entrance examinations for admission.
Diverse Culture: Studying in Russia can provide a culturally rich experience due to the country's diverse history and culture.
Disadvantages of Studying MBBS in Russia:
Language Barrier: Although some universities teach in English, many universities still use Russian as the medium of instruction, which could be a barrier for Indian students.
Climate: Russia's cold climate can be a significant challenge for students accustomed to warmer climates.
Degree Recognition: Some Russian MBBS degrees may face recognition issues in various countries, including India.
While each country has its advantages and disadvantages, Bangladesh emerges as a preferable choice for Indian students due to its English language instruction, quality education, cultural familiarity, and cost-effective study options. Learn more about pursuing an MBBS in Bangladesh at www.mbbsbd.com.
High MCI Passing Rate: Yet Another Reason to Choose Bangladesh for MBBS
Choosing the right place for medical education is crucial, and one of the factors that students consider is the success rate in licensing examinations. For Indian students, the Medical Council of India's (MCI) screening test, also known as the Foreign Medical Graduates Examination (FMGE), is a significant benchmark. It's here that Bangladesh truly shines, boasting the highest FMGE passing rate.
Bangladesh has consistently shown high passing rates for the MCI screening test. This is mainly attributed to the quality of education provided by the medical universities in the country. The curriculum used in Bangladesh is approved by the MCI, ensuring that the students are well-prepared for the screening test. Additionally, the teaching methodology used is student-centered and focuses on building strong fundamentals, making it easier for students to excel in exams like the MCI screening test.
Moreover, the clinical exposure that students receive in Bangladesh is exceptionally comprehensive. This not only provides them with a practical understanding of medical procedures but also helps them perform better in exams and in their future careers.
Choosing to study MBBS in Bangladesh (MBBS in Bangladesh) provides Indian students with an excellent opportunity to pass the MCI screening test. This is a testament to the high-quality medical education offered in Bangladesh and further solidifies the country as a top choice for Indian students looking to study MBBS abroad.
In conclusion, the high MCI passing rate is another significant reason why Bangladesh stands out as a preferred destination for MBBS studies. The country's strong academic framework, coupled with its cost-effectiveness, cultural affinity, and English medium of instruction, make it an ideal choice for Indian students. Visit www.mbbsbd.com to explore more about the opportunities and benefits of pursuing your MBBS in Bangladesh.
Keywords: MBBS in Bangladesh, MCI passing rate, FMGE, quality medical education, MCI-approved curriculum, clinical exposure, MBBS for Indian students, www.mbbsbd.com.
Fortune Education: Your Gateway to Medical Excellence
Welcome to Fortune Education, the premier education consultancy in Bangladesh, specializing in medical education. With years of experience, dedication, and a relentless pursuit of excellence, we stand as a beacon for aspiring medical students.
Who We Are
Fortune Education is the leading education consultancy firm in Bangladesh, serving as a bridge between aspiring medical students and top-tier medical colleges across the globe. Our strong network and partnerships with renowned medical institutions position us as the authorized representative of several prestigious medical colleges.
Our Services
Medical College Admissions: With our deep insights into the medical education landscape, we guide students through the admission process, ensuring a smooth and successful journey.
Counseling & Guidance: Our expert counselors provide personalized career planning, course selection, and academic guidance to meet individual needs and ambitions.
Visa Assistance: We offer comprehensive support for visa applications, making the process efficient and stress-free for students and their families.
Pre-Departure Orientation: Our extensive pre-departure orientation sessions prepare students for their new academic and cultural environment, ensuring a smooth transition.
Post-Arrival Support: Our dedicated team continues to support students even after they have embarked on their educational journey, offering assistance with accommodation, local integration, and ongoing academic support.
Why Choose Fortune Education?
Trust & Integrity: As an authorized representative of esteemed medical colleges, we operate with transparency, professionalism, and integrity.
Expertise & Experience: Our team of experienced professionals are dedicated to guiding students with personalized strategies, tailored to their unique aspirations.
Success Stories: Join the ranks of our successful alumni who have achieved their dreams of pursuing medical education in world-renowned institutions.
Partnered Medical Colleges
We take pride in our associations with prestigious medical colleges worldwide. Our collaboration ensures that students receive the best education, resources, and opportunities to thrive in their medical careers.
Ready to embark on a fulfilling medical career? Connect with us today! Visit our office, call us at [contact number], or email us at [email address]. Your future in medicine starts with Fortune Education.
List of Medical Colleges in Bangladesh
Here is a list of some of the top medical colleges in Bangladesh:
1. Army Medical College Bogura
2. Army Medical College Jashore
3. Sylhet Women's Medical College
4. Diabetic Association Medical College
5. IBN SINA Medical College
6. Holy Family Red Crescent Medical College
7. Diabetic Association Medical College