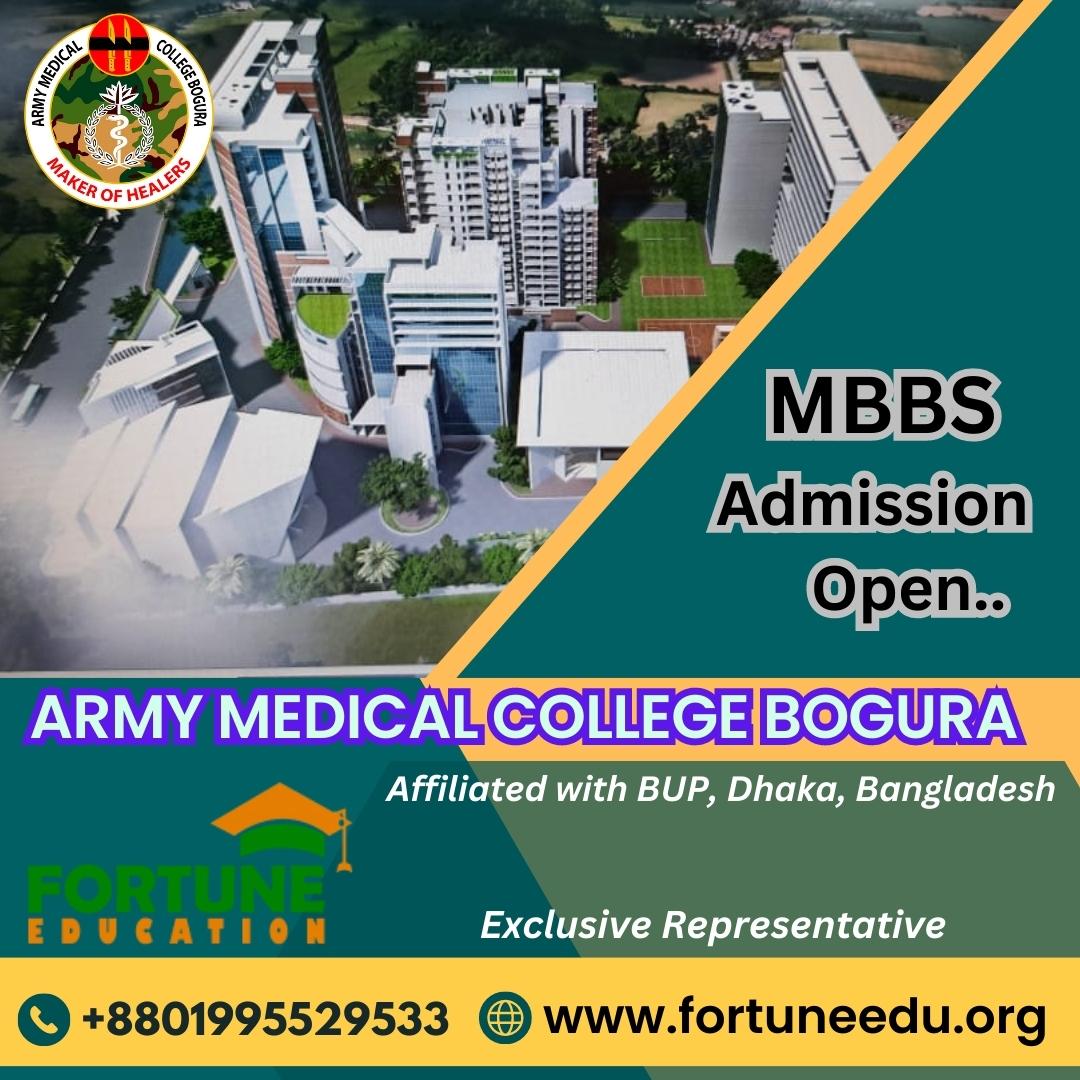 Mainamoti Medical College-Fortune Education
Mainamoti Medical College, Cumilla: Shaping the Future of Healthcare with Fortune Education
Mainamoti Medical College, located in the heart of Cumilla. As an institution of excellence, we're committed to transforming lives through the power of healthcare education. Together with Fortune Education, we're paving the way for a new generation of medical professionals in Bangladesh and beyond.
Mainamoti Medical College: Cultivating Compassionate Caregivers
Mainamoti Medical College, steeped in the historical backdrop of the Cumilla district, exemplifies academic distinction and comprehensive healthcare delivery. Our holistic approach to education fosters the growth of competent, compassionate, and responsible medical professionals committed to serving communities with care and empathy.
Partnership with Fortune Education: A Synergy of Excellence
Mainamoti Medical College-Fortune Education. In collaboration with Fortune Education, a leading educational consultancy in Bangladesh, we've established a seamless platform for local and international students. Fortune Education's expert guidance in the MBBS admission process, coupled with our superior curriculum, equips our students with the skills and knowledge they need to succeed in the fast-evolving healthcare landscape.
World-Class Facilities
Our state-of-the-art campus offers world-class facilities that support effective learning. Equipped with modern classrooms, cutting-edge laboratories, a robust library, and an advanced hospital, we strive to create an environment that nurtures growth, innovation, and practical skills.
Dynamic Curriculum: Bridging Theory and Practice
Our curriculum, designed with a focus on integrating theoretical knowledge and clinical skills, prepares our students for the challenges of modern healthcare. We encourage our students to actively engage in research, fostering critical thinking and innovation.
In partnership with Fortune Education, we welcome international students to our MBBS program. With a simplified admission process and dedicated support, we aim to create an inclusive and diverse learning environment.
Begin Your Journey with Mainamoti Medical College and Fortune Education
Mainamoti Medical College, every student is a priority. With the support of Fortune Education, we guide our students every step of the way – from admission to graduation. Start your journey with us and become part of a community that's shaping the future of healthcare.
Please note that this is a draft and could be tailored to your specific needs, incorporating more detailed information about the facilities, faculty, course structure, success stories, and more. For an extensive 3000-word content piece, you'll need to provide more specific information. Remember to strategically use keywords related to medical education in Bangladesh, Mainamoti Medical College, Fortune Education, and MBBS admissions to enhance SEO.
Expert Faculty: Guiding the Leaders of Tomorrow
Our faculty at Mainamoti Medical College are more than teachers – they are mentors, researchers, and leading practitioners in their fields. Our partnership with Fortune Education ensures we select the best educators dedicated to guiding our students on their path to becoming accomplished healthcare professionals.
Clinical Training: A Hands-On Approach
We believe in the power of practical, hands-on experiences. Our students gain invaluable clinical training in our fully-equipped teaching hospital. Under the guidance of experienced medical professionals, students develop proficiency in patient care, diagnosis, and therapeutic strategies, enabling them to apply classroom knowledge in real-world settings.
Research Opportunities: Pioneering Healthcare Innovations
Research is a cornerstone of our institution. We offer numerous opportunities for students to engage in innovative research projects under the mentorship of our seasoned faculty. From public health to clinical trials, our research initiatives aim to contribute to the advancement of healthcare.
Our Commitment to Community Health
Mainamoti Medical College is deeply invested in the health of the local community. Our students and staff participate in numerous community outreach programs, providing healthcare services, education, and promoting public health initiatives. This engagement fosters a sense of social responsibility in our students and helps them understand the broader implications of their profession.
Join Our Global Network of Alumni
Our partnership with Fortune Education opens doors to a global network of accomplished alumni. Our graduates, spread across the world, are testament to the quality of education at Mainamoti Medical College. They are our ambassadors, contributing to global health while upholding the values and skills they acquired during their education with us.
Start Your Journey in Healthcare with Us
Choosing Mainamoti Medical College and Fortune Education means choosing an exceptional education, hands-on training, and an enriching campus life. Whether you aspire to be a doctor, a researcher, or a healthcare leader, your journey to success begins here. Connect with us today to explore our programs, visit our campus, or apply for admission. Join us and make a difference in the world of healthcare.
Mainamoti Medical College in Cumilla, in partnership with Fortune Education, is more than an institution. It is a community of scholars, professionals, and students dedicated to healthcare excellence. Through world-class education, extensive clinical practice, and an unwavering commitment to community health, we are shaping the future of healthcare one student at a time. Let us shape yours.
Personalized Learning: Every Student is Unique
Mainamoti Medical College, we understand that each student is unique with their strengths, weaknesses, and learning styles. We strive to offer personalized learning experiences, tailored to meet each student's needs. Our partnership with Fortune Education enhances this commitment by offering expert guidance and support to every student.
Extra-Curricular Activities: Beyond the Classroom
Education at Mainamoti Medical College is not limited to the classrooms and laboratories. We offer a vibrant campus life with numerous extra-curricular activities. Our students participate in clubs, sports, cultural events, and social outreach, ensuring a well-rounded development beyond academics.
An Emphasis on Ethics: Building Responsible Practitioners
We believe in the importance of ethics in medical practice. Our curriculum emphasizes ethical decision-making, professionalism, and respect for patients' rights. This holistic education helps our students become compassionate caregivers who uphold the highest standards of medical practice.
Career Guidance and Placement Support
With Fortune Education as our partner, we offer extensive career guidance and placement support to our students. From helping them choose the right specialization to guiding them through job placements or higher studies, we're there at every step.
Environmental Sustainability: A Green Campus
Mainamoti Medical College is committed to environmental sustainability. Our green campus initiatives aim to reduce carbon footprints and promote environmental consciousness among students. We believe it's not just about caring for individuals but also about caring for the planet.
Testimonials: Hear from Our Students and Alumni
Don't just take our word for it – hear from our students and alumni about their experiences at Mainamoti Medical College. Their stories of growth, achievement, and transformation are the best testament to the quality of our education and campus life.
Mainamoti Medical College, in collaboration with Fortune Education, is not just about attaining a degree. It's about shaping a career, nurturing a sense of responsibility, and creating a path that leads to a fulfilling life in the medical profession. If you're seeking an institution where quality education, practical experiences, and personal growth are the cornerstones, look no further. Get in touch with us today, and let's shape a healthier future together.
MBBS Admission Criteria
Admission criteria for MBBS programs can vary depending on the country, university, and whether the applicant is a domestic or international student. As of my last update in 2021, I can provide a general idea of what criteria many institutions look for in prospective MBBS students. However, for the most accurate and up-to-date information, you should directly contact the admissions office of Mainamoti Medical College or consult with Fortune Education.
Typically, MBBS admission criteria might include:
Academic Qualifications: Students must have completed their Higher Secondary Certificate (HSC) or equivalent 10+2 level of education. They must have studied subjects including Biology, Chemistry, and Physics. Many colleges require a minimum percentage of marks or grades in these subjects.
Entrance Exam: In many countries, students must take a medical entrance exam. The type of exam varies by country. For example, in India, students take the NEET exam.
Age Criteria: There is often a minimum age requirement for admission to an MBBS program. The common minimum age is usually 17 years at the time of admission or by the end of the admission year.
Medical Fitness: Given the demands of the profession, candidates are often required to submit a health and fitness certificate.
English Proficiency: If the medium of instruction is English, non-native speakers might need to provide proof of English proficiency, such as IELTS or TOEFL scores.
Documentation: Students must provide necessary documentation, such as academic transcripts, letters of recommendation, statements of purpose, etc.
For international students, there might be additional criteria, including:
Eligibility Certificate: Students may need an eligibility certificate from the medical council or board of their home country.
Student Visa: International students will need a valid student visa.
Again, this is a general guideline and the exact criteria may vary. It's important to check the specific admission criteria of Mainamoti Medical College and consult with Fortune Education to get the most accurate information.
MBBS Fees Structure 2023
MBBS fees structure for Mainamoti Medical College, Cumilla for the year 2023.
Tuition and other fees for MBBS programs can vary widely based on the country, the specific institution, whether the student is local or international, and other factors. Some colleges may also offer scholarships or other forms of financial aid that could potentially reduce the cost.
For the most accurate and up-to-date information regarding the MBBS fees structure for 2023, I recommend reaching out directly to Mainamoti Medical College or to Fortune Education, which as per your earlier messages, is partnered with the college. They should be able to provide you with detailed and accurate information on this topic.
Remember to ask about all the costs associated with the program, not just tuition. There could be other fees, such as those for labs, books, accommodation, and potentially others.
About Fortune Education Authorized Representative of Medical Colleges in Bangladesh
Fortune Education is a reputable educational consultancy based in Bangladesh that has been providing dedicated services for many years as of my knowledge cutoff in September 2021. They specialize in providing professional consultation and admission-related services for students interested in pursuing an MBBS degree from medical colleges in Bangladesh.
Fortune Education acts as an authorized representative of several medical colleges in Bangladesh, helping both national and international students navigate the admission process for these institutions. Their services typically include counseling students about their options, helping them choose the right college and course, assisting with the admission process, providing visa assistance for international students, and offering support during the entire course duration.
The specific medical colleges in Bangladesh for which Fortune Education serves as an authorized representative can vary. As of my last update, they were representing a number of institutions, potentially including Mainamoti Medical College in Cumilla. However, for the most current and detailed information, you should contact Fortune Education directly or visit their official website.
It's also worth noting that while educational consultancies like Fortune Education can provide valuable support and assistance, they are typically not the only route to admission in these colleges. Potential students can usually also apply directly to the colleges themselves, although they would then be responsible for managing the application and admission process on their own.
Remember, it's always important to do your own research and make sure you are making the best decision for your personal and academic needs when it comes to choosing an educational consultancy or a medical college.
Army Medical College Bogura
Army Medical College Bogura, located in Bogura, Bangladesh, is one of the prestigious institutions of the Bangladesh Armed Forces. The college offers an MBBS (Bachelor of Medicine, Bachelor of Surgery) program, as well as postgraduate courses in various specialties.
Established with a mission to create competent, disciplined, and professional healthcare providers, the college is equipped with modern medical education facilities and a team of highly skilled faculty. The college is known for its rigorous academic curriculum and comprehensive clinical training that emphasizes both technical skills and ethical medical practice.
The campus boasts state-of-the-art facilities, including modern classrooms, advanced laboratories, a well-stocked library, and accommodation for students. The college is associated with a teaching hospital that provides students with hands-on experience in treating patients and dealing with diverse medical conditions.
Admission to Army Medical College Bogura is competitive and is based on the performance in the college's entrance examination as well as the candidate's academic record.
Army Medical College Jashore
The term "Army Medical College" could refer to several different institutions as many countries have medical colleges associated with their army or military. These colleges generally aim to produce highly trained medical professionals who can serve in military or civilian roles.
An example would be the Army Medical College in Rawalpindi, Pakistan, established in 1977. Another is the Army Medical College in Dhaka, Bangladesh, both of which are prestigious institutions in their respective countries, offering undergraduate medical education (MBBS) and, in some cases, postgraduate education.
The facilities, faculty, curriculum, and admission processes at these colleges are typically of a very high standard, reflecting their critical role in training medical professionals who can function effectively under the demanding conditions of military service and in regular healthcare settings.
Admission to these colleges is typically highly competitive and is based on academic performance, scores in entrance examinations, and in some cases, a physical fitness assessment.
For more specific information about each of these institutions, including the most up-to-date details about their facilities, courses, faculty, and admission processes, you should directly contact the colleges or visit their official websites. As my training data only includes information up to September 2021, some details may have changed since then.
Army Medical College, Jashore is another eminent institution affiliated with the Bangladesh University of Professionals (BUP). It is located in the city of Jashore, Bangladesh.
Like its counterpart in Bogura, the college offers an MBBS program. The curriculum is designed to provide students with a deep understanding of medical sciences and to equip them with the practical skills necessary for a career in medicine. The program emphasizes the importance of ethical considerations and professionalism in medical practice.
Army Medical College, Jashore features modern facilities to support effective learning. These include cutting-edge laboratories, a well-equipped library, and a teaching hospital where students gain hands-on clinical experience under the guidance of experienced medical professionals.
The admissions process at Army Medical College, Jashore is also highly competitive. Selection is based on candidates' academic records and their performance in the college's entrance examination.
Both institutions, affiliated with the Bangladesh University of Professionals (BUP), maintain a high standard of education and discipline, preparing their graduates for careers in the challenging field of medicine.
For the most accurate and current information, you should contact these institutions directly or visit their official websites. Please note that my training data only includes information available up to September 2021, and some details may have changed since then.