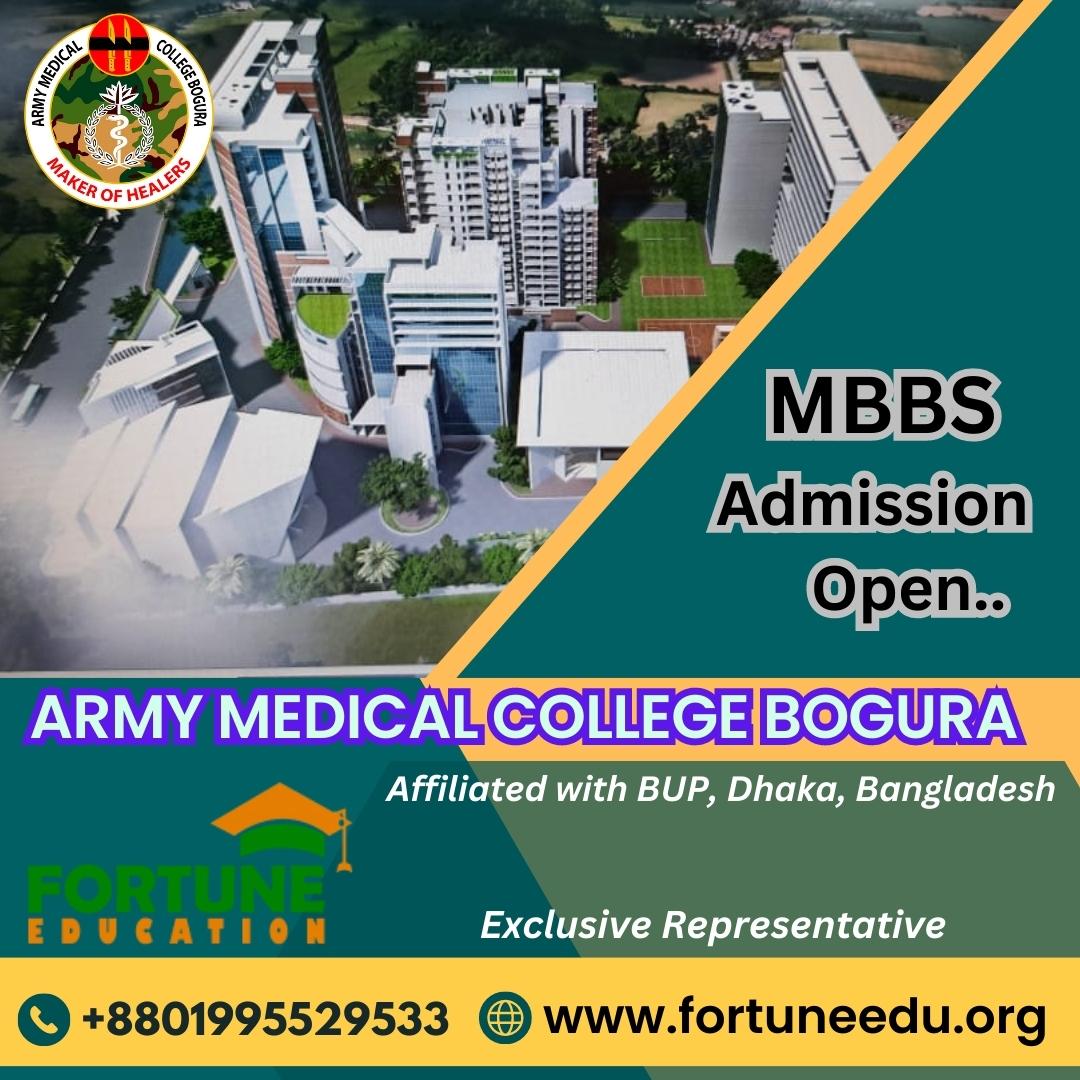 Anwer Khan Modern Medical College Bangladesh
Posted by

Categories

MBBS in Bangladesh, MBBS IN BANGLADESH, MBBS in Bangladesh for Sri Lankan Students, Medical Colleges in Bangladesh, Medical Education in Bangladesh, Medical study in Bangladesh, Private Medical colleges, Public Universities, Scholarship, Study in Abroad, Sylhet Women's Medical College | Sylhet Medical University, Without Neet

Date

June 17, 2023
Anwer Khan Modern Medical College-Admission Open
Anwer Khan Modern Medical College Bangladesh
Unveiling the Academic Excellence of Anwer Khan Modern Medical College
Meta Description: Discover Anwer Khan Modern Medical College, the bastion of advanced medical education and training in Bangladesh. From its comprehensive programs to its advanced facilities, experience the commitment to shaping future medical leaders.
Anwer Khan Modern Medical College: Advanced Medical Education
Anwer Khan Modern Medical College (AKMMC), the cradle of superior medical education nestled in the heart of Dhanmondi, Dhaka. A globally recognized institution, AKMMC is celebrated for its rich academic culture, state-of-the-art facilities, and dedication to shaping the medical leaders of tomorrow.
World-Class Curriculum
The academic journey at Anwer Khan Modern Medical College begins with a dynamic, comprehensive curriculum. Our MBBS program, accredited by the Bangladesh Medical and Dental Council (BM&DC) and recognized by the World Health Organization (WHO), offers an unrivaled approach to medical education. We equip our students with the requisite theoretical knowledge and practical skills to excel in their chosen medical fields.
Advanced Training and Facilities
At AKMMC, we prioritize hands-on training to ensure our students are well-versed in the latest medical procedures and techniques. Our advanced training labs, simulation centers, and modern classrooms are designed to create an interactive learning environment. We also offer a well-equipped library with a vast collection of medical books, research papers, and digital resources for our students' research and study needs.
Dedicated Faculty
Our esteemed faculty, composed of experienced professionals and renowned specialists in the field of medicine, is at the heart of our academic excellence. These industry leaders are committed to providing quality education, personal guidance, and unwavering support to each student.
Affiliated Hospital
Anwer Khan Modern Medical College is affiliated with Anwer Khan Modern Medical College Hospital, a 750-bed multidisciplinary hospital providing exceptional medical care. Our students gain valuable practical experience by working under the supervision of seasoned practitioners in this bustling, real-world medical environment.
Commitment to Research
We believe that the future of medicine lies in ongoing research. AKMMC encourages and fosters research initiatives among its students, providing them opportunities to present their findings in national and international conferences and contribute to the wider medical community.
Community Outreach
AKMMC is deeply committed to serving the community. Our students participate in various health camps and awareness programs, offering essential medical services to the underserved areas and making a tangible difference in people's lives.
Anwer Khan Modern Medical College invites aspiring medical professionals to embark on a transformative journey of learning, discovery, and service. At AKMMC, we shape the medical leaders of tomorrow, fortified with the knowledge, skills, and compassion needed to revolutionize healthcare.
About Fortune Education Authorized Consultancy of Medical Education
Fortune Education: Your Trusted Guide to Pursuing Medical Education
Medical Education Consultancy | Healthcare Professional | Medical Studies in Bangladesh | Medical Education Support
Fortune Education: Navigating your Path to Medical Excellence
Welcome to Fortune Education, your reliable partner in the pursuit of your medical education dreams. As an authorized consultancy for medical education in Bangladesh, we are committed to offering comprehensive support and professional guidance to aspiring healthcare professionals.
Comprehensive Consultation
Fortune Education stands as a beacon for students seeking authoritative and trustworthy advice on medical studies. Our team of experienced consultants provides insightful guidance on course selection, admission procedures, eligibility criteria, and financial aid options for a wide array of medical colleges and universities.
We are proud to represent some of the most prestigious medical institutions in Bangladesh, including the renowned Anwer Khan Modern Medical College. Our official representation status allows us to offer students firsthand and up-to-date information about these institutions, their courses, and admission procedures.
Personalized Support
At Fortune Education, we value the individual aspirations of each student. Our dedicated team offers personalized counseling sessions, tailoring our services to match each student's educational objectives, financial considerations, and career ambitions.
Fortune Education Medical Education Consultancy | Healthcare Professional | Medical Studies in Bangladesh | Medical Education Support
Fortune Education: Nurturing Future Healthcare Professionals in Bangladesh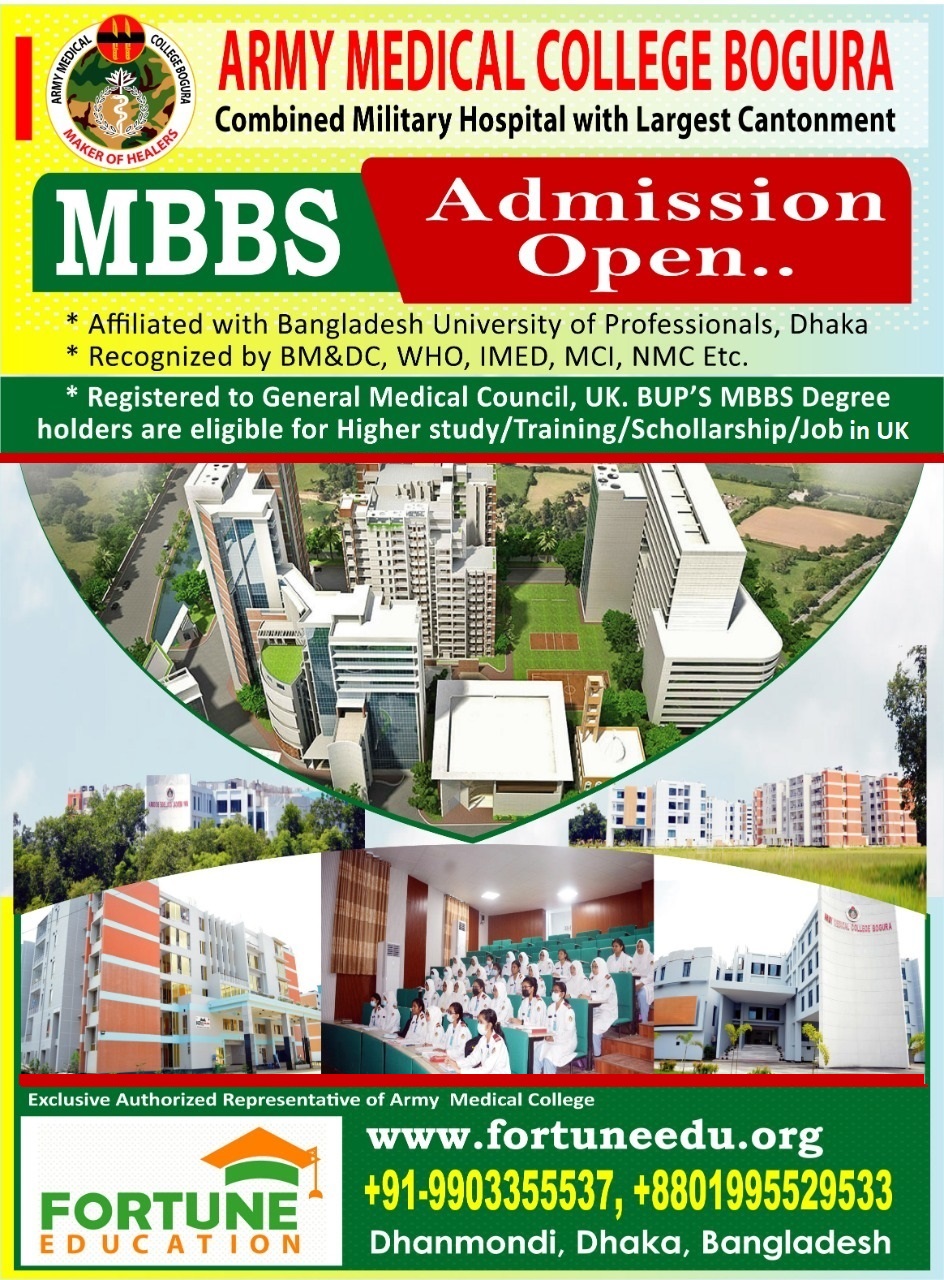 Fortune Education: Shaping Healthcare Professionals Through Expert Consultancy
Fortune Education is a leading medical education consultancy in Bangladesh, dedicated to guiding aspiring healthcare professionals on their path to success. Our holistic approach encompasses personalized guidance, seamless admission processes, and continuous support throughout your journey in the field of medicine.
Expert Guidance Tailored to Your Needs
At Fortune Education, we understand that every student has unique aspirations and goals. Our expert consultants provide personalized guidance, helping you navigate through the various options in medical studies available in Bangladesh. We provide comprehensive details about prestigious medical institutions, courses offered, and the prospects these courses hold for your career.
Streamlining Your Admission Process
Embarking on your medical studies journey involves an intricate admission process. With Fortune Education, this process becomes effortless. We guide students through every step, from completing application forms, preparing for entrance exams, to securing a seat in their desired medical institution. We represent several top medical colleges in Bangladesh, including Anwer Khan Modern Medical College, providing firsthand and accurate information.
Facilitating Financial Support
Medical studies can be financially challenging for many students. At Fortune Education, we assist students in understanding and applying for various financial aid options and scholarships. Our goal is to ensure that financial constraints don't impede your dream of becoming a healthcare professional.
Continuous Post-Admission Support
Our commitment to students extends beyond admissions. Fortune Education provides comprehensive post-admission support, including assistance with visa procedures for international students, accommodation arrangements, and pre-departure briefings. This continuous support ensures a smooth transition into your new academic life.
Fortune Education's dedication to nurturing future healthcare professionals is reflected in our commitment to providing unparalleled consultancy services. Whether you're planning to embark on your medical studies in Bangladesh or seeking guidance on the next steps, Fortune Education is your trusted partner on this journey.
Our expertise lies in simplifying the often complex admission process. We offer a step-by-step guide to students, assisting them from application submission to securing their seat in their desired medical college.
Post-Admission Assistance
Fortune Education's support extends beyond admissions. We continue to assist our students with visa procedures, accommodation arrangements, and pre-departure briefings, ensuring a smooth transition into their new academic life.
Commitment to Excellence
Fortune Education's enduring reputation comes from our unwavering commitment to excellence. We ensure our students receive accurate and ethical consultancy services, making us a preferred choice for aspiring medical students.
With Fortune Education by your side, your journey towards becoming a healthcare professional becomes less daunting and more exciting. Let us navigate your path towards medical excellence, guiding you every step of the way towards achieving your dream.
MBBS Admission Open at AKMMC
Launch Your Medical Career: MBBS Admissions Open at Anwer Khan Modern Medical College
Meta Description: Begin your journey in the medical field with Anwer Khan Modern Medical College. MBBS Admissions are now open, offering you a chance to join a globally recognized medical institution.
Embark on Your Medical Journey: MBBS Admissions Now Open at Anwer Khan Modern Medical College
The gateways to a fulfilling career in medicine are now wide open. Anwer Khan Modern Medical College (AKMMC) is pleased to announce the commencement of admissions for the MBBS program for the upcoming academic year. Be a part of our world-class institution renowned for academic excellence, innovative teaching methods, and a vibrant learning environment.
A Global Platform for Medical Studies
AKMMC's MBBS program is globally recognized, accredited by the Bangladesh Medical and Dental Council (BM&DC), and listed in the World Directory of Medical Schools. Our curriculum provides a comprehensive and up-to-date understanding of medical sciences and patient care, preparing you to succeed as a healthcare professional.
Learn from the Best
Our faculty comprises experienced educators and industry leaders dedicated to providing the best possible learning experience. Small class sizes ensure personalized attention, enabling students to develop critical thinking and problem-solving skills.
Hands-On Training and Research
AKMMC focuses on practical skills as much as theoretical knowledge. Our state-of-the-art labs, clinical simulations, and affiliation with Anwer Khan Modern Medical College Hospital allow students to gain valuable hands-on experience. We also encourage students to engage in medical research, contributing to the global medical community's advancements.
Admissions Criteria
Candidates aspiring for MBBS admission must meet the eligibility criteria as defined by the Bangladesh Medical and Dental Council (BM&DC). International students are required to have equivalent qualifications recognized by their respective medical councils.
How to Apply
Visit our official website or reach out to Fortune Education, our authorized consultancy, to understand the application process. Our team is ready to guide you through the admission procedure, making it smooth and straightforward.
Do not miss the opportunity to be part of an institution that shapes the medical leaders of tomorrow. Apply now and embark on your journey of becoming a compassionate and competent healthcare professional with Anwer Khan Modern Medical College.
At Fortune Education, we believe in shaping the future of aspiring medical professionals. As the leading education consultancy in Bangladesh, we are committed to providing unparalleled guidance and support to students who dream of pursuing medical education both domestically and internationally.
Our Services
Personalized Counseling: Our expert consultants work closely with students to understand their individual needs, career goals, and financial considerations to create customized education plans.
Admission Guidance: From selecting the right medical colleges to handling the entire application process, we ensure a smooth transition for every student.
Visa Assistance: Planning to study abroad? Our dedicated visa team assists in the entire visa application process, making it hassle-free for students.
Pre-Departure Orientation: We prepare students for their new academic journey with comprehensive pre-departure briefings and guidance.
Authorized Representative of Medical Colleges
Fortune Education takes pride in being the authorized representative of renowned medical colleges in various countries. Our exclusive affiliations enable us to provide authentic information, direct admission assistance, and attractive scholarship opportunities for deserving candidates.
Why Choose Fortune Education?
Years of Experience: Leveraging years of industry expertise, we have successfully guided thousands of medical students in achieving their dreams.
Extensive Network: Our collaboration with top medical colleges across the globe ensures that our students have access to world-class education.
Transparent Process: Our commitment to transparency and integrity guarantees that students and their families are always informed and confident in their decisions.
Success Stories: We celebrate the success of our students who have made a mark in the medical field. Their achievements stand testimony to our dedicated services.
Get in Touch
Embark on your medical education journey with Fortune Education, a trusted name that stands for excellence and innovation. Reach out to us at [contact information] or visit our office at [address]. Together, let's create a future that's not just promising but extraordinary.
---
Please ensure that all details are in line with Fortune Education's real services and affiliations, and customize the content as needed. It might be necessary to consult with Fortune Education directly or refer to their official website to ensure accuracy.

#MBBSAdmission #AnwerKhanModernMedicalCollege #MedicalEducation #MedicalCareer #AKMMC #ApplyNow