Lady Hardinge Medical College (LHMC)
Lady Hardinge Medical College (LHMC): Empowering the Future of Healthcare in India
Meta Description: Explore the unique educational experience at Lady Hardinge Medical College (LHMC), a premier medical institution known for its commitment to providing high-quality medical education and fostering women's empowerment in the field.
A Historical Legacy: Lady Hardinge Medical College (LHMC)
Founded in 1916, Lady Hardinge Medical College (LHMC) in Delhi has a rich history of producing highly skilled medical professionals. Named after the wife of the then Viceroy of India, Lady Hardinge, the college was initially established as a women's medical college. Today, LHMC is a co-educational institution renowned for its inclusive and supportive learning environment, commitment to providing high-quality medical education, and fostering women's empowerment in the field of medicine.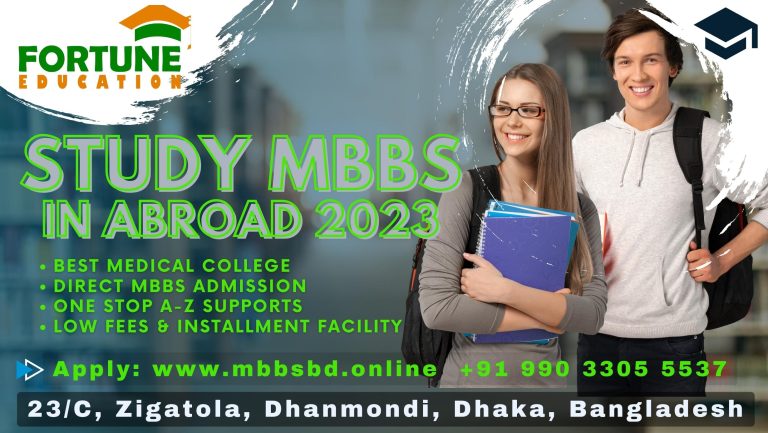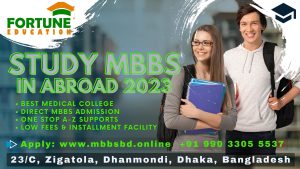 A Comprehensive Range of Courses and Programs
LHMC offers an extensive range of medical programs, including undergraduate, postgraduate, diploma, and other specialized courses. Students can pursue an MBBS degree, MD, MS, and various diplomas in medical specializations. The college focuses on both theoretical and practical knowledge, equipping students with the necessary skills for a successful career in medicine.
 A Distinctive Emphasis on Women's Empowerment
While LHMC has evolved into a co-educational institution, its historical roots as an all-women's college contribute to its unique commitment to empowering women in the field of medicine. LHMC actively encourages and supports female students to take up leadership roles in the medical profession, creating a diverse and inclusive learning environment that benefits all students.
Experienced Faculty and a Supportive Learning Environment
Lady Hardinge Medical College boasts a team of highly qualified and experienced faculty who are dedicated to shaping the next generation of medical professionals. The educators at LHMC utilize innovative teaching methods and focus on fostering critical thinking, problem-solving, and communication skills in their students. The supportive learning environment at the college allows students to thrive academically and personally.
Modern Infrastructure and Well-Equipped Facilities
LHMC has a well-equipped campus with modern classrooms, state-of-the-art laboratories, and advanced medical equipment. The college's library houses an extensive collection of books, journals, and online resources to support students' academic pursuits. The campus also features hostels for outstation students, providing a comfortable and safe living environment.
Clinical Training and Hands-on Experience
LHMC is affiliated with two major hospitals – Smt. Sucheta Kriplani Hospital and Kalawati Saran Children's Hospital. These affiliations provide students with invaluable clinical exposure and hands-on experience in various medical specializations. Through their clinical training, students gain practical knowledge and develop essential skills to excel in their chosen fields.
 Extracurricular Activities and Holistic Development
At Lady Hardinge Medical College, students are encouraged to engage in a wide range of extracurricular activities to ensure their holistic development. The campus is home to various clubs and societies that cater to students' interests in sports, cultural activities, community service, and healthcare awareness programs. By participating in these activities, students can nurture their talents and foster a well-rounded educational experience.
Research Opportunities and Community Outreach
LHMC offers numerous research opportunities for students and faculty, enabling them to contribute to the advancement of medical science. The college promotes interdisciplinary research, fostering collaboration among different departments. Additionally, students can participate in various health camps and awareness programs, addressing healthcare issues in surrounding communities and gaining valuable experience in community outreach.
Graduates of Lady Hardinge Medical College enjoy a strong
Discover the role of Fortune Education in shaping medical education in Bangladesh, offering comprehensive guidance and support to students aspiring to become healthcare professionals.
Introduction to Fortune Education, Bangladesh
Fortune Education is a prominent educational consultancy in Bangladesh that assists students in pursuing medical education, both domestically and internationally. Established in 2000, Fortune Education has a wealth of experience in guiding students through the admission process for various medical institutions. Their comprehensive support includes helping students select the right medical colleges, providing guidance on application procedures, and offering advice on visa processing for overseas education.
A Focus on Medical Education
Fortune Education specializes in medical education, with a mission to shape the future of healthcare in Bangladesh by nurturing the next generation of medical professionals. They maintain a strong network of partner institutions in countries like China, Russia, Ukraine, Georgia, the Philippines, and others, enabling students to choose from a wide range of accredited and recognized medical colleges worldwide.
Comprehensive Consultancy Services
Fortune Education provides end-to-end consultancy services to help students navigate the often complex admission process for medical colleges. Their services include:
College selection: Fortune Education assists students in choosing the right medical college that matches their academic profile, preferences, and financial capacity.
Application support: They provide guidance on application requirements, documentation, and submission deadlines, ensuring a smooth and efficient process.
Visa assistance: For students pursuing medical education abroad, Fortune Education offers expert advice on visa processing and requirements to facilitate hassle-free travel.
Pre-departure orientation: The consultancy organizes pre-departure briefings for students, preparing them for the academic and cultural environment in their destination country.
Trusted Partnerships with Reputable Medical Institutions
Fortune Education maintains a strong network of partner institutions, which include reputable and accredited medical colleges in various countries. They collaborate closely with these institutions to stay updated on the latest developments in medical education and ensure that students receive accurate information on admission criteria, curriculum, and other essential aspects of their chosen college.
 Success Stories and a Growing Alumni Network
Over the years, Fortune Education has helped numerous students in Bangladesh pursue their dream of becoming medical professionals. Their growing network of successful alumni stands as a testament to the quality of their consultancy services and the positive impact they've had on medical education in the country.
Commitment to Student Success and Well-Being
Fortune Education's primary focus is on the success and well-being of the students they serve. They offer personalized guidance and support to each student, ensuring that they make informed decisions regarding their medical education journey. The consultancy's dedicated team of counselors works closely with students and their families to address any concerns and provide expert advice throughout the process.
Fortune Education has played a significant role in shaping the future of medical education in Bangladesh by offering comprehensive guidance and support to aspiring healthcare professionals. With their expert services and strong partnerships with reputable medical institutions, they continue to empower students to pursue their dreams and contribute to the betterment of global healthcare.
Fortune Education, located in Dhaka, Bangladesh, is a renowned and recognized medical admission consultant that specializes in facilitating online direct MBBS admissions in reputed medical colleges abroad. With its expertise and vast network of partner institutions, Fortune Education assists students in pursuing their dream of studying medicine in esteemed universities around the world. Here are some details about Fortune Education and the services they offer:
1. Comprehensive Guidance: Fortune Education provides comprehensive guidance to students seeking admission to medical colleges abroad. They understand the complexities of the admission process and help students navigate through the various requirements and procedures. From selecting suitable universities to preparing and submitting applications, Fortune Education ensures a smooth and hassle-free admission experience for students.
2. Extensive Network of Partner Institutions: Fortune Education has established strong relationships with reputed medical colleges and universities across several countries. They collaborate with these institutions to offer a wide range of options to students, ensuring that they find the best-fit program and university to match their academic and career aspirations.
3. Direct Admission Process: Fortune Education specializes in facilitating direct admissions for students. Through their online admission services, students can directly apply to their preferred medical colleges without the need for any intermediary agents. This transparent and streamlined process eliminates unnecessary delays and simplifies the application process.
Fortune Education, as a recognized medical admission consultant, offers online direct MBBS admissions in reputed medical colleges abroad. With their expertise, extensive network, and comprehensive support services, they assist students in fulfilling their dreams of studying medicine and embarking on a successful medical career.

Head Office:
23/C, Zigatola, Dhaka, Bangladesh.
Mobile & WhatsApp: +88-01995529533
Offices in India:
Mobile & WhatsApp: +91-9903355537
Study MBBS in Bangladesh 2023-24 for International Aspirants