University College of Medical Sciences (UCMS)
University College of Medical Sciences (UCMS): Exploring One of India's Premier Medical Institutions
Uncover the academic prowess, history, and unique opportunities offered by the University College of Medical Sciences (UCMS). Learn about the UCMS experience and its impact on India's healthcare sector.
Introduction:
The University College of Medical Sciences (UCMS) is a prestigious medical institution located in Delhi, India, known for its excellence in medical education, research, and healthcare services. Established in 1971, UCMS has earned a reputation as one of India's top medical colleges, nurturing highly skilled medical professionals and contributing significantly to the country's healthcare sector. In this article, we will explore the history, academic programs, campus life, and achievements of UCMS, which make it a distinguished medical institution in India.
History:
The University College of Medical Sciences (UCMS) was founded in 1971 as part of the University of Delhi, with the primary aim of providing exceptional medical education and research facilities in the region. Over the years, UCMS has grown significantly, emerging as one of India's leading medical colleges, producing top-tier healthcare professionals and engaging in groundbreaking research.
Academic Excellence:
UCMS is consistently ranked among India's best medical colleges and is recognized for its high standards in medical education and research. The faculty at UCMS comprises experienced and dedicated medical professionals and researchers committed to providing quality education to their students.
The curriculum at UCMS is designed to offer students a comprehensive understanding of medical sciences, integrating theoretical knowledge with practical experience. UCMS provides undergraduate, postgraduate, and doctoral programs in various medical disciplines, including medicine, surgery, dental sciences, nursing, and allied health sciences. The college also offers super-specialty courses, enabling students to pursue advanced studies in their chosen fields.
Research Facilities:
UCMS is committed to fostering a research-oriented environment by providing state-of-the-art research facilities and opportunities for students and faculty members. The college has well-equipped laboratories and encourages interdisciplinary research, enhancing the overall research experience for its scholars. UCMS has also established research collaborations with leading national and international organizations, further promoting research in the field of medical sciences.
Infrastructure and Campus Life: UCMS boasts a modern campus with state-of-the-art infrastructure, ensuring a conducive learning environment for students. The college offers well-maintained classrooms, advanced laboratories, well-stocked libraries, and hostel accommodations. Additionally, UCMS focuses on the holistic development of its students by providing various recreational and sports facilities.
The UCMS campus hosts a diverse community of students from different parts of India, offering a culturally enriching environment that encourages mutual learning and understanding. The college organizes numerous cultural and sports events throughout the year, allowing students to participate and showcase their talents.
Admission Process:
Admissions to undergraduate courses at UCMS are conducted through the National Eligibility cum Entrance Test (NEET-UG). For postgraduate courses, candidates must appear for the National Eligibility cum Entrance Test for Postgraduate courses (NEET-PG). These entrance examinations are highly competitive, attracting thousands of medical aspirants from across the nation.
Social Impact:
UCMS has made a significant impact on India's healthcare sector by producing world-class medical professionals and engaging in innovative research. The college is affiliated with Guru Teg Bahadur Hospital, offering affordable healthcare services to the public and making quality healthcare accessible to all.
In Conclusion:
The University College of Medical Sciences (UCMS) stands as a beacon of academic and research excellence in the field of medical sciences in India. Its commitment to providing quality medical education and fostering research has made UCMS a top choice for aspiring medical professionals. The college's contributions to the healthcare sector further emphasize the importance of UCMS as a premier medical institution in India.
Fortune Education, a distinguished medical admission consultancy, specializes in facilitating direct MBBS admissions for students seeking to pursue their medical degrees at reputable colleges overseas. Leveraging their expertise, vast connections, and all-inclusive support services, Fortune Education empowers aspiring medical students to achieve their dreams of obtaining a medical education and embarking on a thriving career in the healthcare field.
Fortune Education provides guidance and assistance in the visa application process. They help students understand the visa requirements, compile the necessary documentation, and prepare for visa interviews. Their expertise and support increase the chances of a successful visa application.
Online /Direct Admission & Seat Confirmation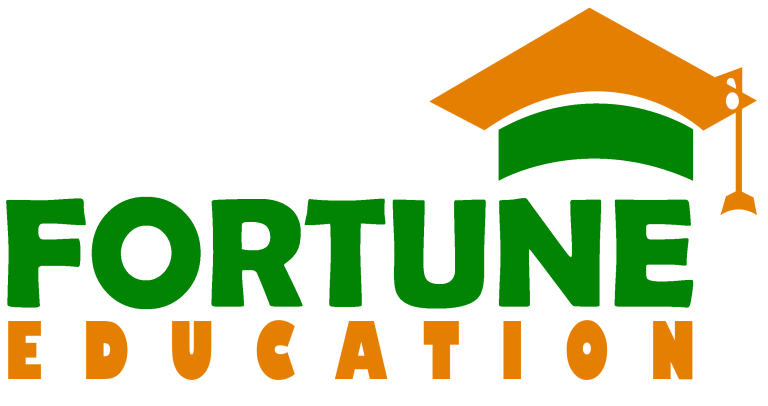 Head Office:
23/C, Zigatola, Dhaka, Bangladesh.
Mobile & WhatsApp: +88-01995529533
Offices IN India:
Mobile & WhatsApp: +91-9903355537