Study in India
About Indian History
India, a country that occupies the greater part of South Asia. Its capital is New Delhi, built in the 20th century just south of the historic hub of Old Delhi to serve as India's administrative center. Its government is a constitutional republic that represents a highly diverse population consisting of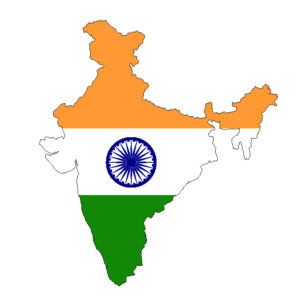 thousands of ethnic groups and likely hundreds of languages. With roughly one-sixth of the world's total population, India is the second-most populous country, after China.
It is known from archaeological evidence that a highly sophisticated urbanized culture—the Indus civilization—dominated the northwestern part of the subcontinent from about 2600 to 2000 BCE. From that period on, India functioned as a virtually self-contained political and cultural arena, which gave rise to a distinctive tradition that was associated primarily with Hinduism, the roots of which can largely be traced to the Indus civilization. Other religions, notably Buddhism and Jainism, originated in India—though their presence there is now quite small—and throughout the centuries residents of the subcontinent developed a rich intellectual life in such fields as mathematics, astronomy, architecture, literature, music, and the fine arts.
Value of Study in India
India now has one of the largest higher education systems in the world (after China and the US) – and, to an outsider, perhaps one of the most complex. There are thousands of colleges and universities in India to choose from, of many different types, sizes, specializations, and origins, some state-run, others private.
India's higher education system was ranked 26th in the world in the QS Higher Education System Strength Rankings 2018, and is especially well-known for the quality of its education in engineering and technology subjects, spearheaded by the Indian Institute of Science (IISc) Bangalore and the prestigious Indian Institutes of Technology (IITs). There are currently 23 of these, located around the country, focusing mainly on engineering, technology, and science disciplines.
A total of 75 top universities in India feature in the first-ever QS India University Rankings, with mainly IITs in the top 10. Aside from the science and technology specialists, some of the highest-ranked comprehensive universities are the University of Hyderabad (ranked seventh in India), the University of Delhi (eighth), the University of Calcutta (11th), and Jadavpur University (12th).
Study MBBS in India
You can study MBBS in India if those colleges fit these mentioning points
If the college has a proper reputation, infrastructure, and MCI Accreditation. Remember MBBS is just a degree, nowadays it is mandatory for every MBBS graduate to get PG in order to survive in the medical field. So before investing money do check all these about the college.
The college is good in a sense the college should have a good number of patient flow, good reputation, and good teaching faculty. If it provides the good infrastructure in the laboratory and every modern facility.
Check the fees structure. If you get a seat through NEET counseling there it's obviously worthy. But giving donations of lacs is not value for money. If you want to study hard and get a private college by your merit it's obviously good and worthy. But Check the above-mentioned points too about the college.
Total Cost of Studying in India
| | |
| --- | --- |
| Intake | September |
| Minimum Percentage | 60% in PCB for General 40% for SC/ ST and Reserve Categories |
| NEET | Yes With Qualifying Marks |
| IELTS / TOEFL | Not Required |
| Processing Time | 45-60 Days |
| Lowest Fees | 4,00,000 INR Per Year (Pvt. Colleges) |
| Maximum Fees | 15,00,000 INR Per Year (Pvt. Colleges) |
| Living Cost | 7500 INR Per Month |
| Duration | 4.5 Years |
| Medium | English, Hindi, and Regional |
| Top Universities | All Government University |
| Recognition | NMC and WHO approved |
Also, here are the fees list for some top medical college in India
| NAME OF THE UNIVERSITY | TOTAL TUITION FEES | HOSTEL FEES / YEAR |
| --- | --- | --- |
| Index Medical College | Rs. 43,80,000 | Rs. 1,20,000 / Yr. |
| C M Medical College, Kuchandur | Rs. 28,00,000 | Rs. 1,20,000 / Yr. |
| Dy Patil Medical College, Pune | Rs. 22,00,000 | Rs. 1,20,000 / Yr. |
| Bharati Vidyapeeth Medical College, Sangli | Rs. 22,00,000 | Rs. 80,000 / Yr. |
| MS Ramaiah Medical College, Bangalore | Rs. 34,15,000 | Rs. 90,000 / Yr. |
| Vardhman Mahavir Medical College | Rs. 1,67,500 | Rs. 7000 / Yr. |
| Goa Medical College, Panaji | Rs. 5,62,500 | Rs. 3,700 / Yr. |
| B.J. Medical College, Ahmedabad | Rs. 25,000 | Rs. 1,200 /- Yr. |
| PT. B.D. Sharma Pgims, Rohtak | Rs. 2,60,850 | Rs. 17,200 / Yr. |
| Bangalore Med. College, Bangalore | Rs. 3,50,850 | Rs. 7,273 / Yr. |
| Govt.Medical College, Thrissur | Rs. 1,15,000 | Rs. 4800 / Yr. |
| Grant Medical Coll & Sir J.J.Hosp, Mumbai | Rs. 70,805/- | Rs. 4,240/ Yr. |
| Gandhi Medical College, Bhopal | Rs. 5,00,000 | Rs. 10,000 / Yr. |
| S.C.B. Medical College, Cuttack | Rs. 1,25,000 | Rs. 4,730/ Yr. |
| Govt. Medical College, Patiala | Rs. 4,00,000 | Rs. 31,000 / Yr. |
| KGMC, Lucknow | Rs. 2,63,000 | Rs. 4900 / Yr. |
Indian Food
When It comes to food in India for foreign students, Everyone tends to like food in India. India has a lot of variety when it comes to food selection. Because Given the diversity in soil, climate, culture, ethnic groups, and occupations, these cuisines vary substantially and use locally available spices, herbs, vegetables, and fruits. So overseas students who want to study in India do not have to be worried about food in this country. Also, a lot of western food brands like KFC, McDonald's, Burger King, Dominos, Pizza Hut have made their way in India too. But as a foreign student, you have to try some food that most foreigners like when they visit India.
1. Dosa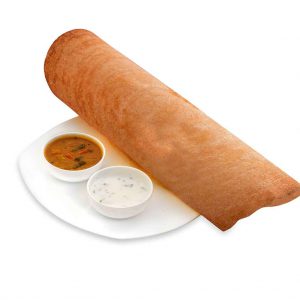 A dosa (also dosai or dosha or dose or thosai) is a thin pancake or crepe originating from South India, made from a fermented batter predominantly consisting of lentils and rice. Its main ingredients are rice and black gram ground together in a fine, smooth batter with a dash of salt, then fermented. Dosas are served hot along with chutney by tradition and sambar in recent times.
2. Butter Chicken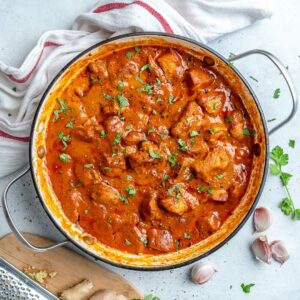 One of the most popular dishes in the Punjab region of the country, butter chicken is loved by foreigners. A great combination of thick cream and spices, butter chicken is popular both in India and across the globe. While some foreigners love having it just like that, others like to relish it with naan. Its mildly spicy, creamy, savory flavor makes it more than just delicious, but accessible to almost every palate. Butter chicken originated in Delhi.
3. Golgappe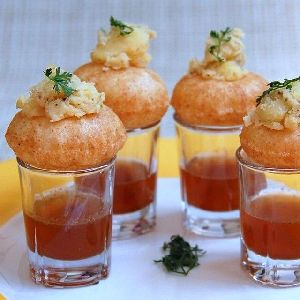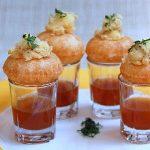 There is nothing like eating mouth-watering golgappas that are filled with so many different flavors. It has white chickpeas or black chickpeas with some boiled potatoes. The golgappa pani or spicy water is made of mint leaves in some places and in some places, it's jaljeera pain (asafoetida water) or amchur (dried mango) water. The sweet water is the usual sweet tamarind chutney. Foreigners loved eating the flavourful samosas and that happens in reality too! Foreigners find golgappas or water balls as they call them, very interesting and they love eating them.
4. Samosas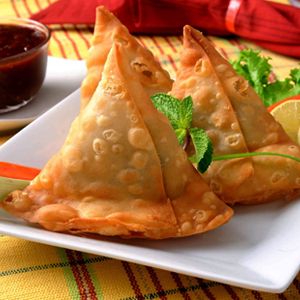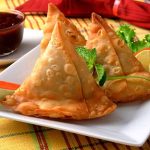 Crisp and tasty, there is nothing like a samosa! Samosas are prepared using maida and potatoes and their unique taste is loved by foreigners. Samosa is popular street food in India and is available all across. Not many people know that this popular Indian food was introduced years back by the chefs from the Middle East who used to prepare for Muhammad bin Tughlaq. It was called sambusak and was a snack for the king.
5. Momos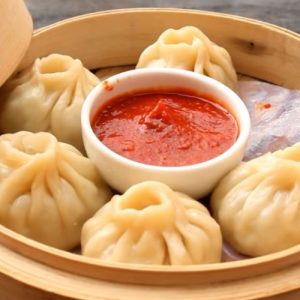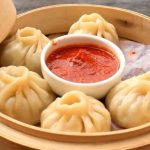 Momos are one of the favorites food. Momo was initially a Newari food in the Katmandu valley. It was later introduced to Tibet, China, and as far away as Japan by a Nepalese princess. These little dumplings with their filling have captured the hearts of many and have become an inseparable part of the North East people. These dumplings are paired in India with a spicy Chilli Chutney or Tomato sauce.
Final Thoughts
In conclusion, study abroad has many benefits. The first benefits are gain great growth experiences. Students gain and learn new things while abroad about their lifestyle and social. Second, provides the opportunity to travel around the surrounding.
[elementor-template id="18612″]