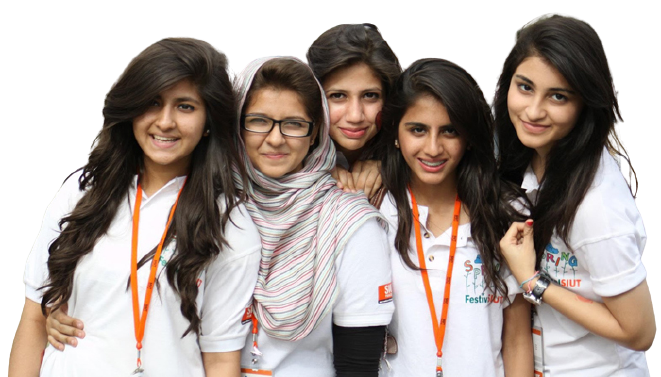 Study MBBS in Bangladesh for Indian Students 2023-24
Posted by

Categories

colleges, Diabetic Association Medical College, Fees Structure, Government Medical colleges, Marine City Medical College, MBBS Admission in Bangladesh, MBBS for International Students, MBBS in Abroad, MBBS IN BANGLADESH, MBBS in Bangladesh, Medical Colleges in Bangladesh, Medical Education in Bangladesh, Medical study in Bangladesh, Private Medical colleges, Public Universities, Study in Abroad, Sylhet Women's Medical College | Sylhet Medical University, Uncategorized, Without Neet

Date

May 18, 2023
Study MBBS in Bangladesh for Indian Students 2023-24
Choosing to study medicine is a crucial decision for students worldwide, and one of the more popular destinations that offers high-quality education at a reasonable price is Bangladesh. The opportunity to study MBBS in Bangladesh, especially for Indian students, presents an appealing proposition for the academic year 2023-24.
Study MBBS in Bangladesh for Indian Students 2023-24
Amongst the top-notch educational consultancies, Fortune Education Consultancy stands out for its profound knowledge and comprehensive services. They extend unparalleled guidance to Indian students, providing in-depth information about the top medical universities in Bangladesh. They are committed to guiding students on the path to becoming competent medical professionals.
Bangladesh's medical curriculum is recognized globally, including by the Medical Council of India (MCI). The teaching methodology implemented in Bangladesh is based on the British system, thereby ensuring a high standard of education. The added benefit for Indian students lies in the medium of instruction – English, facilitating an effortless transition into the study environment.
A study MBBS in Bangladesh package often includes affordable tuition, accommodation fees, and a welcoming cultural similarity. The cost-effectiveness of education without compromising on the quality makes Bangladesh a compelling choice. Additionally, most medical colleges in Bangladesh have robust infrastructure, updated curriculum, and well-equipped laboratories, which are conducive to practical learning.
The eligibility criteria for Indian students to study MBBS in Bangladesh are straightforward. Students must score a minimum of 60% in their 10+2 with Physics, Chemistry, and Biology as their subjects. Moreover, there is no requirement for a donation or capitation fee, which makes the entire process transparent and hassle-free.
The support provided by Fortune Education Consultancy extends beyond just admission. Their services encompass the entire duration of the course, offering assistance in Visa processing, finding suitable accommodation, and even arranging safe travel to and from Bangladesh. Their team of professionals is equipped to handle all queries and concerns that students or their parents may have during this journey.
Studying MBBS in Bangladesh for the academic year 2023-24 presents an excellent opportunity for Indian students. The combination of top-tier education, affordable costs, and the unrivaled assistance provided by Fortune Education Consultancy makes it a worthwhile consideration for any aspiring medical professional.
Comparing MBBS Programs in Bangladesh 2023
When considering MBBS programs in Bangladesh for 2023, several key factors come into play, including curriculum, faculty, cost, infrastructure, and international recognition.
Curriculum: Bangladesh follows a curriculum modeled after the British system, which emphasizes practical knowledge and clinical exposure from the early stages of the course. This ensures a comprehensive understanding of medical principles and their application, providing students with a strong foundational knowledge.
Faculty: Many universities in Bangladesh boast a team of highly skilled and experienced professors, researchers, and medical practitioners. This provides students with exposure to a broad spectrum of medical knowledge and expertise.
Cost: Bangladeshi medical universities offer quality education at a fraction of the cost compared to Western countries or private medical colleges in India. The affordability extends beyond tuition fees to include living expenses, which can be significantly lower.
Infrastructure: Most medical colleges in Bangladesh are equipped with state-of-the-art facilities, including modern laboratories, libraries, research centers, and high-tech classrooms. Some even offer hostel facilities, making it convenient for international students.
International Recognition: The MBBS degree offered by Bangladeshi universities is recognized globally, including by the World Health Organization (WHO) and the Medical Council of India (MCI). This allows graduates to practice medicine internationally after clearing the respective country's licensing examination.
A comparison of the top universities in Bangladesh includes Dhaka University, Chittagong Medical University, and Rajshahi Medical University. These universities stand out for their exceptional medical programs.
Dhaka University: Known for its high academic standards and experienced faculty, Dhaka University has a reputation as one of the top institutions for studying MBBS in Bangladesh.
Chittagong Medical University: This university is recognized for its excellent infrastructure and research opportunities, offering students a comprehensive learning experience.
Rajshahi Medical University: Known for its focus on practical learning, Rajshahi Medical University provides a well-rounded education to its students, equipping them with the knowledge and skills to excel in their medical careers.
The choice of university should be based on individual preferences, career goals, and budget constraints. It's recommended to consult with an experienced educational consultancy, such as Fortune Education Consultancy, which can provide personalized guidance on choosing the right university and handling the application process.
Fortune Education, as a recognized medical admission consultant, offers online direct MBBS admissions in reputed medical colleges abroad. With their expertise, extensive network, and comprehensive support services, they assist students in fulfilling their dreams of studying medicine and embarking on a successful medical career.
Online /Direct Admission & Seat Confirmation
FORTUNE EDUCATION
Head Office:
23/C, Zigatola, Dhaka, Bangladesh.
Mobile & WhatsApp: +88-01995529533
Offices in India: Delhi, Tamil Nadu, Assam, Jammu & Kashmir
Mobile & WhatsApp: +91-9903355537
www.fortuneedu.org