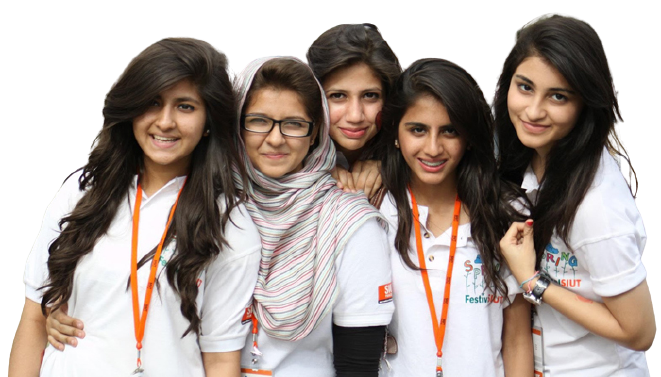 Study MBBS in Bangladesh for Indian Students 2023-24
Posted by

Categories

MBBS in Bangladesh, MBBS IN BANGLADESH, Medical Colleges in Bangladesh, Medical Education in Bangladesh, Medical study in Bangladesh, Private Medical colleges, Public Universities, Study in Abroad, Sylhet Women's Medical College | Sylhet Medical University, Uncategorized, Without Neet

Date

May 18, 2023
Fortune Education: Your Gateway to Study MBBS in Bangladesh for Indian Students 2023-24
🌟 Embark on a Medical Journey with Fortune Education! Fortune Education is your trusted partner to facilitate your dream of studying MBBS in Bangladesh. With our proven track record, we guide Indian students to prestigious medical institutions in Bangladesh. Here's why Fortune Education is the choice of aspiring doctors:
📚 Unmatched Expertise:
Pioneer in Education Consultancy: With years of experience, we understand the aspirations of Indian students and provide tailor-made solutions.
Dedicated Counseling: Our expert counselors guide you step by step, ensuring you choose the university that's the perfect fit for you.
100% Admission Assurance: Our strong network with top Bangladeshi medical colleges ensures that your admission is smooth and certain.
💼 Holistic Support:
Visa Assistance: From application to approval, we handle your visa process, ensuring it's hassle-free.
Travel & Accommodation: Safe travel and comfortable accommodation to make you feel at home.
Scholarship Opportunities: We assist you in availing scholarships, making quality education even more accessible.
🌏 MBBS in Bangladesh
Global Recognition: An MBBS degree from Bangladesh opens doors to global opportunities.
Affordable Education: Quality education at a fraction of the cost of Western countries.
MCI and WHO Approved Universities: Ensuring your degree is recognized in India and worldwide.
🩺 Guidance Beyond Education:
Internship Opportunities: We help you find the best internship placements to gain real-world experience.
Career Counseling: We continue to support you in your career, guiding you through various opportunities and paths.
📞 Join Us for Open Seminars:
Free Information Sessions: Attend our information sessions across major cities in India to get all your queries addressed by our experts.
✨ Fortune Education's Success Stories: Join the league of thousands of successful doctors who started their journey with Fortune Education. Hear their stories on our website!
Fortune Education: Your Dream, Our Mission! If an illustrious medical career is your goal, Fortune Education is your path. We're not just a consultancy; we're your lifelong educational partner.
📱 Contact Us Today! Visit our website or call our toll-free number to speak with a counselor.
With Fortune Education, your medical dreams are just a step away. Make the wise choice; choose Fortune Education for your MBBS in Bangladesh!
Study MBBS in Bangladesh
Study MBBS in Bangladesh 2023-24: Your Path to Excellence in Medicine!
🌟 Why Choose Bangladesh for MBBS?
📚 World-class Education: Bangladesh boasts globally recognized MBBS curriculum. Your degree will be accepted and respected worldwide.
🌏 Cultural Affinity: With a culture and lifestyle similar to India, you'll feel right at home.
💰 Cost-Effective: Experience high-standard education without the exorbitant fees of Western institutions. Plus, avail scholarships and easy financing options!
🩺 Practical Exposure: With state-of-the-art hospitals and experienced faculty, students get unparalleled clinical exposure.
🗣 No Language Barrier: Courses are taught in English, ensuring that language doesn't hinder your learning.
📌 Benefits for Indian Students:
MCI & WHO Approved: Universities are approved by the Medical Council of India (MCI) and World Health Organization (WHO). Pass-outs can practice medicine in India after clearing the FMGE.
Direct Admission: No entrance exams! Admission based on your 12th marks.
Safe & Friendly Environment: Bangladesh is known for its hospitality and warmth. Plus, special provisions are made for the safety of international students.
Proximity to Home: Just a short flight away, you're never too far from your loved ones.
✈️ Seamless Transition to Bangladesh:
Hassle-free Visa Process: Dedicated assistance to ensure a smooth visa application process.
Hostel & Indian Food: Comfortable accommodation and a taste of home with Indian meals available at campuses.
💼 Career Opportunities:
Return to India and serve with pride, or explore opportunities across the globe. With an MBBS from Bangladesh, the world is your oyster.
🤝 Alumni Network: Join an ever-growing community of Indian students who chose Bangladesh for their medical journey and are now thriving doctors across the world.
🌟 Join the Legacy of Excellence 🌟 Whether you're driven by service, research, or global opportunities, an MBBS from Bangladesh will provide you with the foundation you need to succeed.
📞 Contact Us: Start your journey today! Connect with our experienced counselors to guide you through the admission process and answer all your queries.
Embark on a rewarding medical career. Choose Bangladesh. Shape the future of healthcare.
Choosing to study medicine is a crucial decision for students worldwide, and one of the more popular destinations that offers high-quality education at a reasonable price is Bangladesh. The opportunity to study MBBS in Bangladesh, especially for Indian students, presents an appealing proposition for the academic year 2023-24.
Study MBBS in Bangladesh for Indian Students 2023-24
Amongst the top-notch educational consultancies, Fortune Education Consultancy stands out for its profound knowledge and comprehensive services. They extend unparalleled guidance to Indian students, providing in-depth information about the top medical universities in Bangladesh. They are committed to guiding students on the path to becoming competent medical professionals.
Bangladesh's medical curriculum is recognized globally, including by the Medical Council of India (MCI). The teaching methodology implemented in Bangladesh is based on the British system, thereby ensuring a high standard of education. The added benefit for Indian students lies in the medium of instruction – English, facilitating an effortless transition into the study environment.
A study MBBS in Bangladesh package often includes affordable tuition, accommodation fees, and a welcoming cultural similarity. The cost-effectiveness of education without compromising on the quality makes Bangladesh a compelling choice. Additionally, most medical colleges in Bangladesh have robust infrastructure, updated curriculum, and well-equipped laboratories, which are conducive to practical learning.
The eligibility criteria for Indian students to study MBBS in Bangladesh are straightforward. Students must score a minimum of 60% in their 10+2 with Physics, Chemistry, and Biology as their subjects. Moreover, there is no requirement for a donation or capitation fee, which makes the entire process transparent and hassle-free.
The support provided by Fortune Education Consultancy extends beyond just admission. Their services encompass the entire duration of the course, offering assistance in Visa processing, finding suitable accommodation, and even arranging safe travel to and from Bangladesh. Their team of professionals is equipped to handle all queries and concerns that students or their parents may have during this journey.
Studying MBBS in Bangladesh for the academic year 2023-24 presents an excellent opportunity for Indian students. The combination of top-tier education, affordable costs, and the unrivaled assistance provided by Fortune Education Consultancy makes it a worthwhile consideration for any aspiring medical professional.
Comparing MBBS Programs in Bangladesh 2023
When considering MBBS programs in Bangladesh for 2023, several key factors come into play, including curriculum, faculty, cost, infrastructure, and international recognition.
Curriculum: Bangladesh follows a curriculum modeled after the British system, which emphasizes practical knowledge and clinical exposure from the early stages of the course. This ensures a comprehensive understanding of medical principles and their application, providing students with a strong foundational knowledge.
Faculty: Many universities in Bangladesh boast a team of highly skilled and experienced professors, researchers, and medical practitioners. This provides students with exposure to a broad spectrum of medical knowledge and expertise.
Cost: Bangladeshi medical universities offer quality education at a fraction of the cost compared to Western countries or private medical colleges in India. The affordability extends beyond tuition fees to include living expenses, which can be significantly lower.
Infrastructure: Most medical colleges in Bangladesh are equipped with state-of-the-art facilities, including modern laboratories, libraries, research centers, and high-tech classrooms. Some even offer hostel facilities, making it convenient for international students.
International Recognition: The MBBS degree offered by Bangladeshi universities is recognized globally, including by the World Health Organization (WHO) and the Medical Council of India (MCI). This allows graduates to practice medicine internationally after clearing the respective country's licensing examination.
A comparison of the top universities in Bangladesh includes Dhaka University, Chittagong Medical University, and Rajshahi Medical University. These universities stand out for their exceptional medical programs.
Dhaka University: Known for its high academic standards and experienced faculty, Dhaka University has a reputation as one of the top institutions for studying MBBS in Bangladesh.
Chittagong Medical University: This university is recognized for its excellent infrastructure and research opportunities, offering students a comprehensive learning experience.
Rajshahi Medical University: Known for its focus on practical learning, Rajshahi Medical University provides a well-rounded education to its students, equipping them with the knowledge and skills to excel in their medical careers.
The choice of university should be based on individual preferences, career goals, and budget constraints. It's recommended to consult with an experienced educational consultancy, such as Fortune Education Consultancy, which can provide personalized guidance on choosing the right university and handling the application process.
Fortune Education, as a recognized medical admission consultant, offers online direct MBBS admissions in reputed medical colleges abroad. With their expertise, extensive network, and comprehensive support services, they assist students in fulfilling their dreams of studying medicine and embarking on a successful medical career.
FORTUNE EDUCATION
Head Office:
23/C, Zigatola, Dhaka, Bangladesh.
Mobile & WhatsApp: +88-01995529533
Offices in India: Delhi, Tamil Nadu, Assam, Jammu & Kashmir
Mobile & WhatsApp: +91-9903355537
www.fortuneedu.org