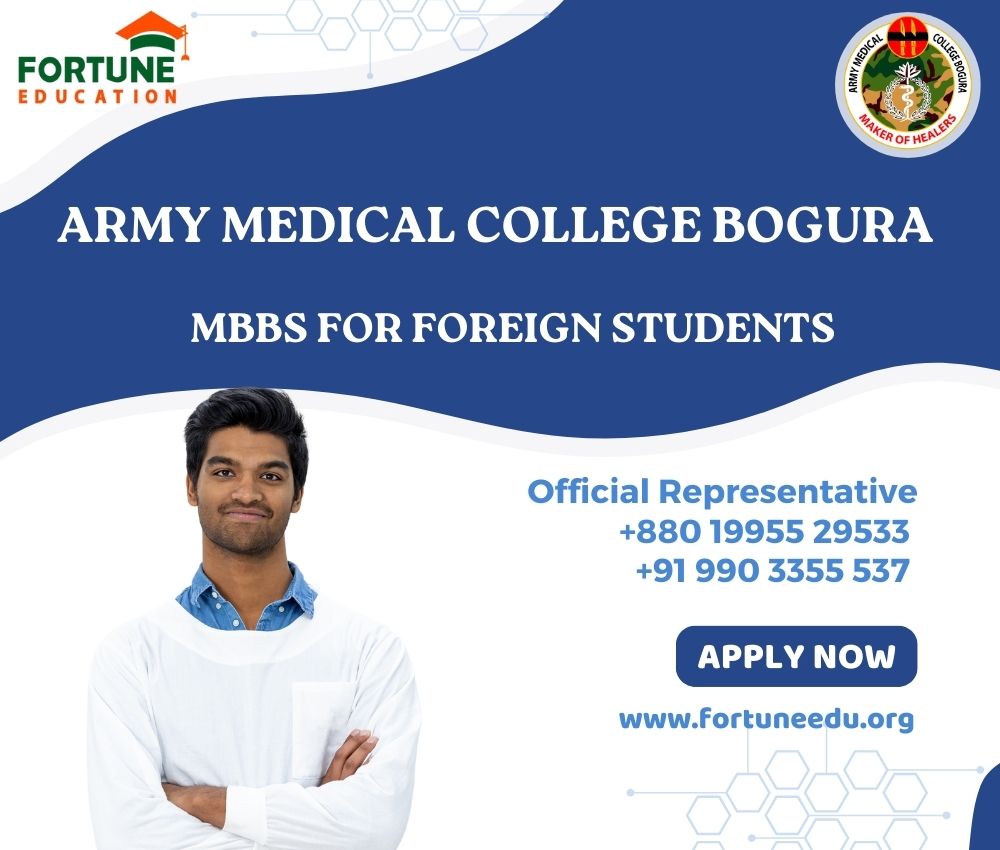 MBBS Admission 2024 NEET Eligibility Fees Medical Colleges
Posted by

Categories

Book Your Seat!, colleges, Leading Medical College, MBBS Admission in Bangladesh 2023-24 Online Seat Booking, MBBS IN BANGLADESH, MBBS in Bangladesh, MBBS in Bangladesh for Sri Lankan Students, Medical Colleges in Bangladesh, Medical Education in Bangladesh, Medical study in Bangladesh, Private Medical colleges, Public Universities, Scholarship, Study in Abroad, STUDY MBBS IN BANGLADESH, Sylhet Women's Medical College | Sylhet Medical University, Without Neet

Date

October 27, 2023
MBBS Admission 2024
Everything You Need to Know About NEET, Eligibility, Fees, and Top Medical Colleges
MBBS Admission 2024 NEET Eligibility Fees Medical Colleges
Are you aspiring to pursue MBBS in 2024? Get detailed insights on NEET, the eligibility criteria, fee structures, and the best medical colleges in India. Dive into our comprehensive guide and embark on your journey towards a prestigious medical career.
MBBS in India
What's Inside?
Understanding NEET 2024: An introduction to the National Eligibility cum Entrance Test, its importance, and its role in MBBS admissions.
MBBS Eligibility Criteria: Essential requirements you need to meet to apply for an MBBS program.
Fee Structures: A breakdown of the average fees for MBBS across various colleges and universities.
Top Medical Colleges: Spotlight on the premier medical institutions in India.
Understanding NEET 2024
Purpose: NEET stands for National Eligibility cum Entrance Test. It's a unified medical entrance examination, offering seats in MBBS and BDS courses across India.
Date of Examination: Tentatively scheduled for May 2024
Application Procedure: Applications usually open a few months prior to the examination date. Ensure you keep a tab on the official website for timely updates.
MBBS Eligibility Criteria
Age Limit: Candidates must be at least 17 years old as of December 31, 2024.
Educational Qualification: Must have passed 10+2 or equivalent with Physics, Chemistry, and Biology/Biotechnology as mandatory subjects.
Minimum Marks: General category students should secure a minimum of 50% marks in aggregate. Reserved categories often have relaxations as per norms.
Fee Structures
Government Medical Colleges: Fees range between INR 10,000 to INR 50,000 per annum.
Private Medical Colleges: Fees can vary vastly, ranging from INR 2 lakhs to INR 25 lakhs per annum.
Note: The fees mentioned are average estimations. Individual institutions may have different structures.
Top Medical Colleges in India
AIIMS, New Delhi: All India Institute of Medical Sciences, a benchmark in medical education.
Maulana Azad Medical College, New Delhi: Known for its excellent faculty and infrastructure.
Christian Medical College, Vellore: Renowned for its comprehensive medical programs and research initiatives.
Armed Forces Medical College, Pune: Provides world-class education and training.
JIPMER, Puducherry: A prominent institute with state-of-the-art facilities.
Conclusion: Embarking on an MBBS journey is a dream for many. By acing NEET 2024, you can ensure your seat in some of India's best medical colleges. Prepare, persevere, and achieve your medical aspirations!
Related Links:
NEET 2024 Syllabus & Exam Pattern
How to Prepare for NEET?
NEET Previous Year Question Papers
MBBS Admission 2023-24: All You Need to Know
MBBS, representing Bachelor of Medicine and Bachelor of Surgery, is a prestigious undergraduate medical degree spanning five years and six months. Encompassing both surgical practices and medication prescriptions, this course is the foundation of modern medicine. Secure your seat in this esteemed program via the NEET entrance exam!
Important Dates:
Last Date for MBBS Admission 2024
Note: Dates for various universities will be mentioned below. Ensure to check the respective university's official website for precise details.
NEET: Your Gateway to MBBS
What is NEET? National Entrance Exam, prominently known as NEET, is an entrance test exclusively for MBBS and other medical programs. Managed by the National Testing Agency (NTA), NEET scores are the ticket to various elite medical institutions across India.
NEET 2023 Recap: The NEET 2023 entrance exam was organized on 07 May 2023 by the NTA.
Eligibility for MBBS Admission 2023-24
Age Criteria: Aspiring MBBS candidates must be a minimum of 17 years old.
Academic Qualifications:
A pass in 10+2 level from a recognized board.
Mandatory subjects: Biology, Physics, and Chemistry.
Minimum Aggregate: 50% marks.
NEET Performance: Clearing the NEET is imperative for MBBS admission. Your NEET score determines not just your eligibility but also the caliber of institutions accessible to you.
Admission Procedure:
Appear for NEET: Firstly, ensure you appear and clear the NEET examination.
Counseling Session: On achieving the required NEET score, you'll need to attend counseling sessions where college seats are allocated.
Seat Allocation: Based on your NEET performance, rank, and the availability of seats in medical colleges, you'll be allocated a seat.
Final Admission: Once your seat is confirmed, follow the respective institution's admission procedures, including document verification and fee payment.
In Summary: MBBS is a pathway to a noble and esteemed medical profession. With the NEET exam as the key, ensure you're well-prepared and informed to embark on this academic journey. Best of luck to all aspirants!
This comprehensive description outlines the process for MBBS admission for the academic year 2023-24 in India, with a specific focus on Delhi University (DU) and Uttar Pradesh (UP). Let's summarize the key points for future reference:
MBBS Admission 2023-24
Examination Body: NTA (National Testing Agency) conducts the NEET exam.
Major Entrance Exams for MBBS: NEET UG, AIIMS MBBS, JIPMER.
Eligibility:
Completion of 12th with Physics, Chemistry, and Biology.
Minimum 50% marks (General category) and 40% for backward category.
Minimum age: 17 years.
Application Fee for NEET:
General/OBC: INR 1,600.
OBC-NCL: INR 1,500.
ST/SC: INR 900.
DU MBBS Admission 2023
Entrance Exam: NEET.
Exam Date: 07 May 2023.
Last Date for Admission: 16 April 2023.
Application Process: Online through the DU FMCS website (www.fmsc.ac.in).
Application Fee:
General: INR 1,700.
EWS: INR 1,600.
Reserved Categories: INR 900.
UP MBBS Admission 2023
Entrance Exam: NEET.
Key Institutions: BHU, GSVM, KGMU, and others.
NEET UG 2023:
Exam Date: 07 May 2023.
Application Fee:
General: INR 1,600.
EWS/OBC-NCL: INR 1,500.
SC/ST/Third Gender: INR 900.
Foreign National: INR 8,500.
Key Dates:
Registration Start Date: 06 March 2023.
Registration Last Date: 16 April 2023.
Admit Card Release: 04 May 2023.
Answer Key: 05 June 2023.
Result: 13 June 2023.
Counselling Registration: August 2023
MBBS Admission Without NEET
Some private universities offer MBBS admission without requiring NEET scores.
MBBS Admission 2023 in Delhi:
Authority for Admission: Directorate General of Health Services (DGHS) on behalf of the Medical Counseling Committee (MCC).
Seats: 660 MBBS seats and 50 BDS seats.
Quota:
All India Quota (AIQ): 15%.
State Quotas: 85%.
MBBS Fees 2023
Comparison between Government & Private Institutions
MBBS fees in India vary significantly between private and government institutions. Typically, public universities have a more affordable fee structure for MBBS compared to their private counterparts. Additionally, certain private universities offer MBBS seats under management and NRI quotas.
For the MBBS program through the management quota, fees can range from around INR 13 lakhs to as high as INR 50 lakhs, depending on the institution. For instance, SRM Medical College and Hospital, Chennai, is on the higher end of the spectrum, while MG Institute of Medical Sciences, Sevagram Wardha, is on the lower side. Below is a breakdown of MBBS tuition fees across some prominent institutions in India:
College Name Approximate Fee (in Rs)
AIIMS, Delhi 4.79 Lakhs
A.C.S. Medical College and Hospital, Chennai 23 Lakhs
MBBS Career Potential & Future Scope
An MBBS degree is one of the most prestigious qualifications, opening doors to a rewarding and impactful career. Once an MBBS graduate, one becomes a certified practitioner capable of medical procedures.
While engineering or similar degrees are often associated with defense sector jobs, the demand for doctors in areas like the army, navy, and air force is high. The Defense Ministry of India actively recruits doctors for various roles within the armed forces.
After obtaining an MBBS degree, there are two avenues for graduates: diving into the professional world or pursuing higher education.
MBBS Career Options:
Junior Doctor
General Physician
Military Doctor
Medical Researcher
Health Information Specialist
Medical Officer
Medical Content Writer
Higher Education Opportunities after MBBS:
Doctor of Medicine (MD)
Master of Surgery (MS)
MBA in Healthcare Management
On the financial side, a general physician's average salary hovers around Rs 4-5 lakh annually. However, these figures can vary based on expertise, job role, location, and the recruiting entity. Regardless, an MBBS degree promises not just financial rewards but immense respect and societal value.
In essence, an MBBS degree offers unparalleled career potential, transcending mere monetary gains. The societal respect and indispensable role of medical professionals cannot be understated.
Top Universities for MBBS Admission 2023
University of Lucknow
Jamia Millia Islamia
Central University of Kerala
Pondicherry University
Central University of Jharkhand
This profession's nobility, coupled with its promising prospects, makes MBBS one of the most sought-after degrees in India.
MBBS Admission in Bangladesh
Embarking on a medical journey? Bangladesh has rapidly evolved into a sought-after destination for MBBS aspirants. With its high-quality education, affordable fee structure, and internationally recognized degrees, the country offers promising opportunities for medical enthusiasts.
Key Highlights:
NEET Eligibility: Make your MBBS dreams come true in Bangladesh using your NEET score.
Affordable Fees: Experience world-class education without burning a hole in your pocket.
Army Medical Colleges: Discover the pinnacle of discipline and education with Army Medical Colleges in Bogura and Jashore.
NEET Eligibility for MBBS in Bangladesh
Bangladesh accepts the National Eligibility cum Entrance Test (NEET) scores, making the transition smoother for Indian students. Here's what you need to know:
Eligibility: Secure a qualifying score in NEET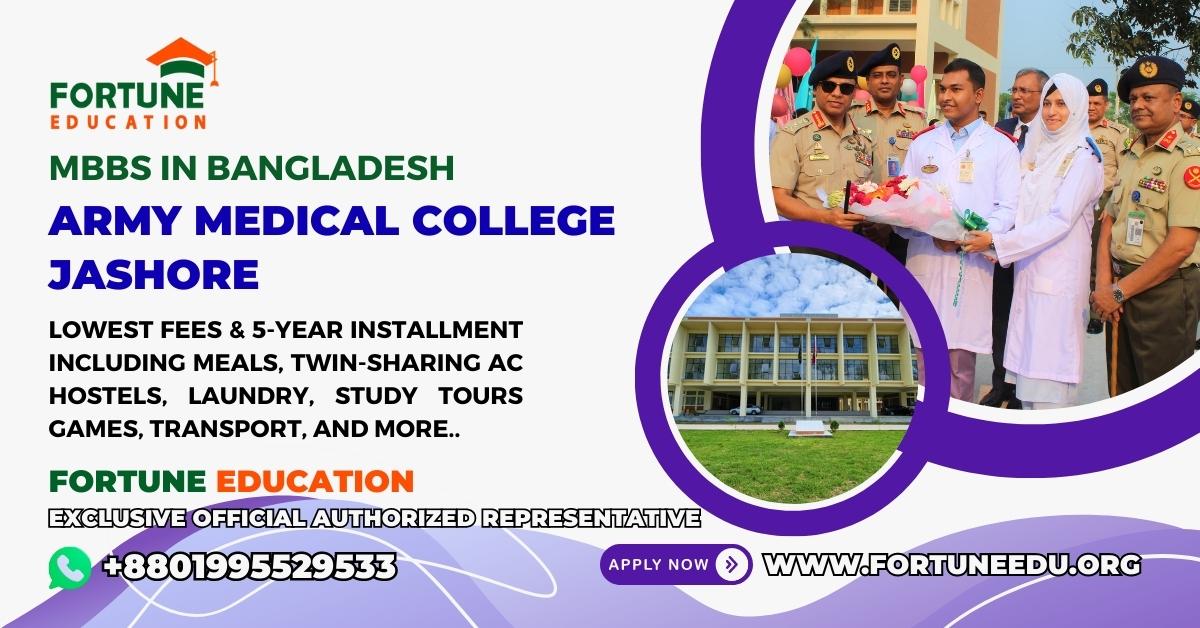 Recognition: MCI & WHO recognized universities.
Curriculum: Based on international standards, ensuring comprehensive learning.
Affordable Fee Structure:
Bangladesh offers high-quality medical education at a fraction of the cost compared to Western countries.
Budget-friendly: Low tuition fees without compromising on the quality.
Living Expenses: Affordable living costs making student life easier.
Spotlight: Army Medical College Bogura and Jashore
Army Medical College Bogura:
Merging military principles with medical mastery, this institution in Bogura stands tall as a beacon of excellence.
Location: Picturesque city of Bogura.
Facilities: Cutting-edge infrastructure and labs.
Training: Integrated military training, producing disciplined and skilled doctors.
Army Medical College Jashore:
Blending the art of medicine with military discipline, this college offers a unique MBBS experience.
Location: Historic city of Jashore.
Facilities: State-of-the-art classrooms, labs, and training centers.
Discipline: A rigorous blend of military and medical training for holistic education.
Conclusion:
Bangladesh, with its stellar educational framework, opens doors for a promising medical career. Whether it's the globally recognized curriculum, affordable fee structure, or the unique offerings of Army Medical Colleges in Bogura and Jashore, the country assures an enriching MBBS journey.
Take the leap, secure your MBBS seat in Bangladesh for 2024, and sculpt a golden future in the world of medicine!
Why Choose Bangladesh for MBBS Study?
Cultural Affinity: One of the unique advantages of studying MBBS in Bangladesh is its cultural similarity, especially for South Asian students. The familiar social fabric makes it easier for international students to adjust, ensuring a home away from home.
English Medium Instruction: With the course being taught in English, language barriers are minimized. This facilitates better understanding and interaction between the faculty and international students.
Practical Exposure: Medical colleges in Bangladesh emphasize hands-on training and practical exposure. With several affiliated hospitals and research facilities, students gain firsthand experience, ensuring they are industry-ready.
Global Recognition: Degrees from Bangladeshi medical colleges are recognized worldwide. This opens doors to global opportunities for further studies and medical practice.
Streamlined Admission Process with NEET:
Bangladesh's acceptance of the NEET score for MBBS admission is a boon for many international students. This standardized test ensures that only meritorious students secure a spot, maintaining the high academic standards of Bangladeshi medical colleges.
Documentation: Keep your academic records, NEET scorecard, passport, and necessary affidavits ready.
Application: Apply directly to your chosen college or through authorized representatives.
Guidance: Seek guidance from Fortune Education, which offers seamless assistance for MBBS admissions in Bangladesh.
In-depth Focus on Army Medical Colleges:
Faculty and Pedagogy: Both Army Medical College Bogura and Jashore boast a distinguished faculty. Their pedagogy blends rigorous medical curriculum with structured military discipline, ensuring the holistic development of students.
Hostel and Amenities: The campuses offer state-of-the-art hostels with all essential amenities. Safety and security are paramount, making it a preferred choice for international students.
Collaborative Programs: These colleges often collaborate with international institutions for student exchange programs, research collaborations, and more, offering a global perspective to students.
Final Thoughts:
Embarking on an MBBS journey in Bangladesh, especially in reputed institutions like Army Medical College Bogura and Jashore, can be a transformative experience. The blend of high-quality education, disciplined environment, and affordable fees positions Bangladesh as an ideal destination for MBBS aspirants.
With 2024 admissions around the corner, it's time to act! Align your medical aspirations with the best Bangladesh has to offer and carve a niche for yourself in the medical fraternity.
Fortune Education Bangladesh
Gateway to Direct MBBS Admission
Unlock Your Medical Dreams with Us!
Why Choose Fortune Education Bangladesh?
Direct Admissions: No waiting lists or long application processes. Secure your spot directly in some of the top medical colleges in Bangladesh.
Established Network: Our years of experience and partnership with leading MBBS colleges ensure a seamless admission process.
Transparent Process: No hidden fees or complicated steps. Our process is straightforward, ensuring you know exactly what's happening at every stage.
Benefits of Pursuing MBBS in Bangladesh
World-Class Curriculum: The MBBS program in Bangladesh is renowned for its rigorous and comprehensive curriculum, preparing students to excel globally.
Affordable Education: Compared to many Western countries, Bangladesh offers a high-quality MBBS education at a fraction of the cost.
Cultural Proximity: For students from South Asia, studying in Bangladesh means a similar cultural and linguistic environment, making the transition smoother.
Admission Process
Consultation: Reach out to us and schedule a free consultation to discuss your aspirations and requirements.
Document Verification: Submit your academic records for a quick verification.
Selection & Enrollment: Once verified, choose from our partner colleges and secure your admission directly.
Pre-departure Guidance: Our team will guide you on visa processes, accommodation, and everything you need to start your MBBS journey in Bangladesh.
MBBS in Bangladesh for Indian students and Fortune Education, Dhaka, Bangladesh
MBBS in Bangladesh for Indian Students
The pursuit of medical education is a dream cherished by many young minds across the globe. For Indian students, MBBS in Bangladesh has emerged as a compelling alternative to the medical courses back home, both in terms of quality and affordability. In the heart of this transition stands a beacon, Fortune Education in Dhaka, bridging gaps and making dreams achievable.
Why Bangladesh? The MBBS Magnet
Quality Education at an Affordable Cost: Bangladesh offers a curriculum that mirrors the Indian MBBS syllabus, making it easier for students to prepare for licensing exams like FMGE (Foreign Medical Graduate Examination). Moreover, the cost of education in Bangladesh is significantly lower than many Western countries, ensuring quality education doesn't burn a hole in the pocket.
Cultural and Geographical Proximity: Sharing a border and cultural ties, Indian students find a familiar environment in Bangladesh. This cultural proximity eases the adaptation phase, allowing students to focus solely on their studies.
Global Recognition: The MBBS degree from Bangladesh is recognized by the World Health Organization (WHO) and the Medical Council of India (MCI). This global acknowledgment ensures that students can practice medicine internationally, opening doors to myriad opportunities.
Fortune Education Dhaka
When it comes to pursuing MBBS in Bangladesh, the path might seem tangled with processes and documentation. This is where Fortune Education, stationed in Dhaka, steps in as a savior for Indian students.
Guidance Galore: From selecting the right college to understanding the admission criteria, the experts at Fortune Education provide step-by-step guidance, ensuring no student feels lost.
Seamless Documentation: The process of collecting, verifying, and submitting documents can be overwhelming. With Fortune Education, every process, from visa application to college enrollment, is streamlined.
Safety First: For many parents, the safety of their children in a foreign land is paramount. Fortune Education, being well-versed with the concerns of international students, offers services that prioritize students' safety and well-being.
The MBBS Admission Process
Demystified
Eligibility Criteria: The primary criterion is the NEET (National Eligibility cum Entrance Test) qualification. It's mandatory for Indian students to clear NEET to apply for MBBS in any foreign country.
Application Process: Once you've decided on a college, the next step is application. While each college has its distinct process, partnering with Fortune Education can make this step hassle-free.
Documentation: This includes academic certificates, NEET scorecard, passport, photographs, and other necessary affidavits. Fortune Education assists in ensuring all documents are in place, minimizing the chances of rejection.
Life in Bangladesh: A Glimpse
For an Indian student, life in Bangladesh is a blend of novelty and familiarity. While the language, Bengali, is widely spoken in both countries, the local dialects and flavors add a touch of uniqueness. The cuisine, though reminiscent of Indian food, offers its unique palate of flavors. Cities like Dhaka, with their bustling markets, historic sites, and local festivities, promise an enriching experience outside the classroom.
A Career Post-MBBS: Sky's the Limit
After completing MBBS from Bangladesh, students have a plethora of choices:
Return to India: With the degree being recognized by the MCI, students can appear for the FMGE and, upon clearing it, can practice in India.
Global Opportunities: The WHO recognition ensures that students can pursue further studies or job opportunities in many countries around the world.
Practice in Bangladesh: For those smitten by the charm of Bangladesh, they can choose to practice there, provided they clear the local licensing examinations.
The journey to becoming a doctor is arduous, filled with decisions that shape one's future. While the path is challenging, the right guidance can make it less daunting. For Indian students eyeing an MBBS degree in Bangladesh, the equation is simple. With the quality education offered by Bangladeshi colleges and the unwavering support of Fortune Education in Dhaka, the dream of donning that white coat is not far.

Tag:2024 Medical Updates, Best Medical Colleges, Best Medical Faculties, Direct MBBS Admission, MBBS 2024, MBBS Abroad 2024, MBBS Admission Procedure, MBBS Admission Queries, MBBS Application Process, MBBS Counseling 2024, MBBS Course Duration, MBBS Course Structure, MBBS Curriculum 2024, MBBS Entrance Exam, MBBS Fees 2024, MBBS Internship 2024, MBBS Scholarships 2024, MBBS Seat Allocation, MBBS Seat Reservation., MBBS Tuition Fees, Medical Admission 2024, Medical College Admissions, Medical College Campus Life, Medical College Facilities, Medical College Fees, Medical College Hostel Fees, Medical College Infrastructure, Medical College Placements, Medical College Rankings, Medical College Reviews, Medical School Admission, Medical School Events 2024, Medical School Rankings, NEET 2024, NEET Admission Process, NEET Cut-off Marks, NEET Eligibility Criteria, NEET Exam 2024 Dates, NEET Exam Pattern, NEET Mock Tests, NEET Preparation Tips, NEET Previous Year Papers, NEET Qualification Marks, NEET Results 2024, NEET Score 2024, NEET Study Materials, NEET Syllabus 2024, Top 10 Medical Colleges, Top Medical Colleges 2024, Top Medical Specializations