MBBS in China
China is a developed country and so do its universities. Chinese universities provide excellence in education with modern technologies. Also studying MBBS in China is cheap as studying MBBS in Bangladesh. It creates a path for the student to have a secure and safe future. The students can get a job anywhere in the world with an internally recognized degree.
Here are the list of the top Universities to study MBBS in China and a few details about them
1. Shanghai University of TCM
2. Liaoning University of TCM
3. Jining Medical University
4. Shenyang Medical College
About Shanghai University of TCM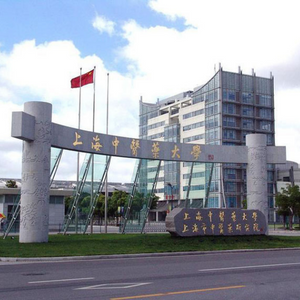 Established in 1956, the Shanghai University of Traditional Chinese Medicine (SHUTCM) was one of the first four TCM colleges across China. It is also the exclusive leading medical college in Shanghai Municipal institutions of higher learning. In 1985, the Shanghai Academy of Traditional Chinese Medicine was founded. At present, the University and the Academy are regulated under the same roof.
Ever since its establishment, the SHUTCM has been committed to the philosophy of pursuing 'excellence rather than size, distinctiveness rather than inclusiveness and use rather than fame'. The past five decades have witnessed its equal emphasis on education, distinction, and openness. The SHUTCM recognizes its role in the inheritance and further development of Chinese medicine and firmly believes Chinese medicine can promote the health of the population worldwide.
About Liaoning University of TCM
Liaoning University of Traditional Chinese Medicine (LNUTCM), founded in 1958, is the only institution for higher learning in Liaoning Province to train and educate professionals in Traditional Chinese Medicine (TCM), Chinese Pharmacy, Acupuncture, and Moxibustion,
Chinese Massage, Integration of TCM and Western Medicine in Clinical Practice, Senior Nursing, and other related disciplines. The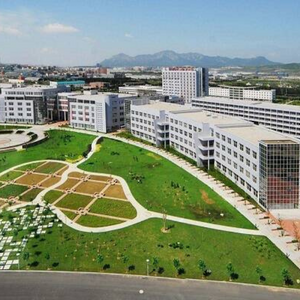 university's main campus is located in Shenyang, the capital of the Liaoning province, with its branch campus in the seaside city – Dalian. The university has received many honors successively, such as National Advanced Association in Discipline Inspections, Supervision and Audit, Liaoning Advanced Grassroots Party Organizations, Advanced Association, Advanced Unit in Spiritual Civilization, May First Labor Award of Liaoning Province, Law-governedModelUniversity and Safe and Civilized Campus. During the past 50 years, LNUTCM has developed its own characteristics in aspects of cultivating talents who are good at international communication, experimental creativity, and traditional Chinese medicine. It is a base of examination work for the NationalTCMPractitionerCertificationCenter, which is approved by the State Administration of Traditional Chinese Medicine of the People's Republic of China. It is also the National Training Base for TCM-Specialized English, the branch center of the National Databases for Retrieval System of TCM Literature and the International Cooperation Center of TCM. LNUTCM has taken research responsibilities for the key technology of clinical trials with new drugs of Traditional Chinese Medicine authorized by The Ministry of Science and Technology of the People's The Republic of China and the national clinical trial of medicine certified by the State Food and Drug Administration of the People's The Republic of China. It is also an education and examination center of WFAS in Liaoning province and the deputy director institution for the Examination and Assessment Committee of WFCMS. LNUTCM is one of the Chinese universities which are first authorized to recruit international students as well as students from Hong Kong, Macau, and Taiwan.
About Jining Medical University
Jining Medical University (simplified Chinese: 济宁医学院; traditional Chinese: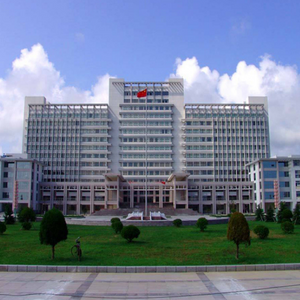 濟寧醫學院; pinyin: Jìníng Yī Xué yuàn), is a public institution of higher learning in Jining and Rizhao, Shandong province, China. It was founded in 1952 as Jining Medical Assistant The school (济宁医士学校), in 1958 it became Jining Medical College(济宁医学院), and from 1959 to 1986 it was renamed as 济宁医学专科学校
(Jining Medical College, Three-Year MD program), and it was changed to its current name 济宁医学院 again (Jining Medical College, Five-Year MD program) in 1987. Most departments offer courses in different Medical sciences.
Jining Medical University, established in February 1952, is a higher education institution in Shandong province. In January 1987, with the former State Education Commission's approval, it was named Jining Medical College (Five-Year MD program). In April 2008, the university gained great success in the Undergraduate Teaching Assessment of the State Ministry of Education.
About Shenyang Medical College
Shenyang Medical College (Chinese: 沈阳医学院; pinyin: Shěnyáng Yīxué Yuàn) is a medical institution of higher learning in Shenyang,
Liaoning Province, P. R. China. It was formerly known as Shenyang Municipal Advanced Practice Nurse School. The school opened in 1949 and was renamed Shenyang Advanced Medical School, directly managed under the provincial administration, in 1958. It was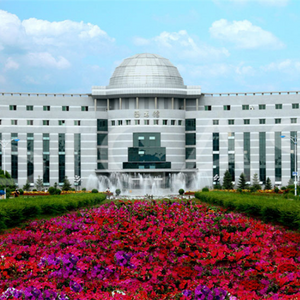 upgraded to Shenyang Medical College in 1987. The college expanded in size, increased the number of specialties offered, and improved operations. It established a multi-tier education system involving bachelor's degree (MBBS) education, advanced diploma education, and adult education. It graduated more than 30,000 students.
The campus covers an area of 444,000 square meters (4,780,000 sq ft), while the building itself encompasses 205,000 square meters. Its current fixed assets are valued at 680 million yuan. Among these assets is the library collection, which contains 2,163 different Chinese and foreign periodicals. The college also has six foreign database teachings, worth 776,000 yuan; research equipment, worth 66.18
million yuan; and other miscellaneous equipment sets, worth 600 million yuan. Campus network information points are found throughout the campus.
Shenyang Medical College has a staff of 3,389 people, including the staff of affiliated hospitals. 631 staff members are full-time teachers, 73 are professors, 97 are associate professors; 49 are doctors and 205 are masters.
[elementor-template id="18612″]
[elementor-template id="18085″]