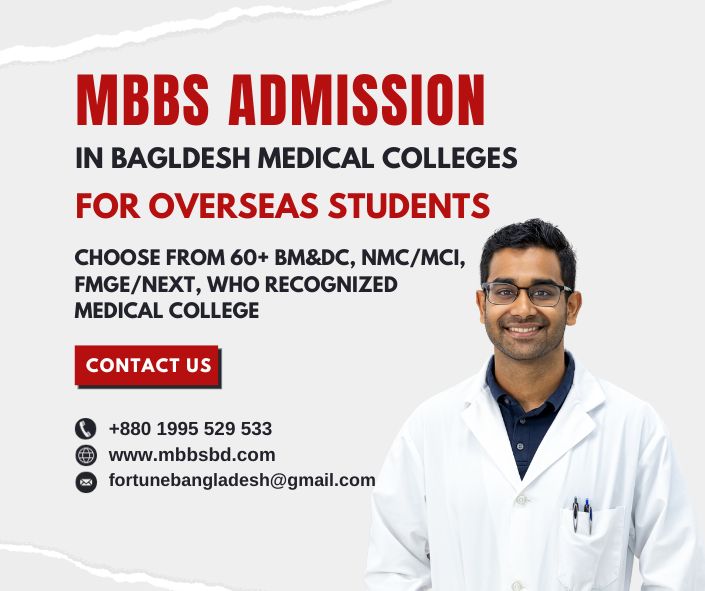 MBBS Admission Circular for Foreign Students
Posted by

Categories

colleges, courses, Leading Medical College, MBBS Admission in Bangladesh 2023-24 Online Seat Booking, MBBS in Bangladesh, MBBS IN BANGLADESH, MBBS in Bangladesh for Sri Lankan Students, Medical Colleges in Bangladesh, Medical Education in Bangladesh, Medical study in Bangladesh, On-Campus AC Hostel, Online Direct MBBS Admission 2023-24, Private Medical colleges, Public Universities, Scholarship, Study in Abroad, STUDY MBBS IN BANGLADESH, Sylhet Women's Medical College | Sylhet Medical University, Uncategorized, Without Neet

Date

May 21, 2023
MBBS/BDS Admission Circular for Foreign Students
MBBS Admission Circular for Foreign Students 2023-24
MBBS Admission Circular 2023-24
Welcome to the official admission circular for foreign students looking to embark on their MBBS journey in the 2023-24 academic year. Seize the opportunity to join our prestigious institutions and immerse yourself in a global community of aspiring medical professionals.
Eligibility Criteria
Nationality: Applicant must be a foreign national.

Academic Qualifications:

Completed 10+2 or equivalent with Physics, Chemistry, and Biology (PCB) as main subjects.

A minimum aggregate of 60% in PCB subjects.

Age Limit: Minimum 17 years and maximum 25 years as of 31st December 2023.

NEET (for Indian students): Must have qualified NEET with a minimum of 60% score.
Application Procedure
Step 1: Visit our official website and navigate to the 'MBBS Admissions' section.

Step 2: Complete the online application form with all necessary details.

Step 3: Upload scanned copies of required documents (10+2 mark sheet, passport, passport-sized photographs, and NEET scorecard if applicable).

Step 4: Pay the non-refundable application fee through the provided payment gateway.

Step 5: On successful submission, applicants will receive a unique application ID for further reference.
Please be informed that the Directorate General of Medical Education of the Ministry of Health and Family Welfare of Bangladesh has announced admission of foreign students in Government Medical and Dental Colleges for the academic year 2023-2024.
Total 216 seats are reserved for the foreign students this year of 117 seats are allocated for SAARC countries and 99 seats are allocated for Non-SAARC countries, under Bangladesh Government's scholarship program. Country-wise allocation of seats are as follows:
Seats reserved for SAARC countries candidates Seats reserved for Non-SAARC countries candidates
Note: No SAARC country student will be given admission in the seats reserved for the Non-SAARC candidates)
India 22

Pakistan 21
Under scholarship like SAARC countries
Nepal 19

Myanmar 05

Sri Lanka 13

Palestine 18

Bhutan 20

Maldives 06

Afghanistan 03
Other all countries of the world 49
In addition to admission in Government Medical/Dental Colleges, the Ministry of Health and Family Welfare will consider application of foreign students for admission in Private Medical/Dental
Colleges in Bangladesh.
List of Government and Private Medical & Dental Colleges
List of Government and Private Medical & Dental Colleges and availability of seats are enclosed at Annexure `A' and `B' respectively.
For Private Medical College maximum number of foreign student is 45% of their total allocated seats.

Criteria and procedure of application for foreign students are enclosed at Annexure 'C'.

Interested candidates have to submit an online application only through www.dgme.gov.bd.

No hard copy of application will be needed to submit to Bangladesh foreign mission abroad.

Deadline of submission of online application is 30 March 2023 for both Government and Private

Medical Colleges/Dental Colleges/Dental Units. No application will be considered after the deadline.

Candidates have to upload recent Passport size Photograph, Passport document, all academic documents(certificate and marks sheet of SSC/O-level/10 class completion/equivalent and HSC/Alevel equivalent exam) and copy of Telegraphic Transfer (T.T)/SWIFT Message of USD 100$ (One Hundred US Dollar) in specific template of each online application.

All submitted academic documents required to be attached by Ministry of Education and Foreign affairs of the respective countries. After submission of online application through online platform, candidates have to collect a system generated printed copy of the application form Eligible applicant must submit the attested document to Bangladesh mission to obtain visa. Fabrication of any documents in the admission process subjected to cancelation of admission and legal procedure.

Applicants must have aggregate GPA 8.0 (Eight) in GPA 5 (Five) scale for Government Medical/Dental Colleges/Dental Units and GPA 7.0 (Seven) in GPA 5 (Five) scale for Private 2/9 Medical/Dental Colleges/Dental Units with GPA 4.0 in Biology in HSC/A-level/equivalent examination in both instances.

Detailed information of application procedure (including online application) and its deadline will be found in following websites: www.dgme.gov.bd

For admission of foreign students in Bangladesh admission policy of MBBS/BDS course 2023 will be applicable.
NB. Candidates have to apply online for government medical college, private medical college, government dental college and private dental college individually and separately.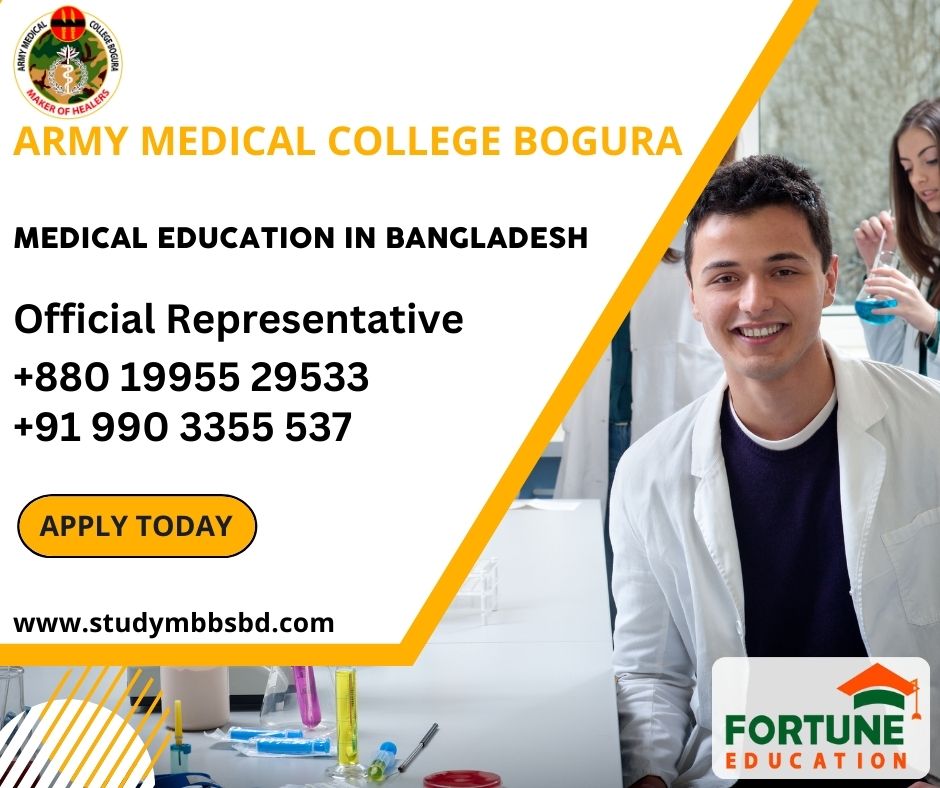 Criteria for MBBS Admission
Criteria for MBBS Admission of Foreign Students in the MBBS and BDS Courses in Government Medical Colleges/Dental Colleges / Dental Units in Bangladesh for 2023-24 academic year.

Equivalence of Foreign Degree:
Must have passed qualifying examinations (HSC/A-level) or equivalent examination.

SSC/ O-level or equivalent examination passed not before 2020
HSC/ A-level or equivalent examination passed not before 2022
Minimum aggregate GPA in SSC/O-level or equivalent and HSC/A-level or equivalent examination: 7:00 (seven)
Minimum GP in biology: 4.0 out of 5.0 (Five) scale.
For calculating GPA against the percentage of marks obtained in SSC/O-level or equivalent exam, only top 5 subjects are re considered.
For calculation of GPA against the marks obtained in HSC/A- level or equivalent exam, only 3 subjects (Physics. Chemistry and Biology) are considered.

Application Form: Duly filled online application forms in specific template and upload the stated above by 30 March, 2023.
All certificates must be duly attested. by the competent authority, i.e. Education and the Foreign Ministries of the respective countries.

Successful applicants have to produce all academic certificates, admit cards and mark

sheets/ transcripts in original at the time of their admission.
Tuition Fees: Information regarding tuition fees charged by Private Medical/ Dental Colleges can be obtained directly from the colleges concerned.

Application Fees: Application Fee: Each applicant must send USS 100.00 (One hundred) as non-refundable application fee by Telegraphic Transfer (T. T)/SWIFT Code through

Name of Banks Account No. SWIFT Code

Standard Chartered Bank, New York 3582020365001 SCBLUS33

Mashreq Bank Psc. New York 70120518 MSHQUS33

AB Bank Ltd. Mumbai 5001-000003-155 ABBLINBB

Beneficiary "Director, Medical Education &HMPD, DGME, Mohakhali, Dhaka, Bangladesh.  A/c No: 0430020002489 with Rupali Bank Ltd, Mohakhali Branch, Dhaka, Bangladesh. T. T (Telegraphic Transfer) received copy (Deposit received memo) must be attached with application form.
Only online Applications will be accepted.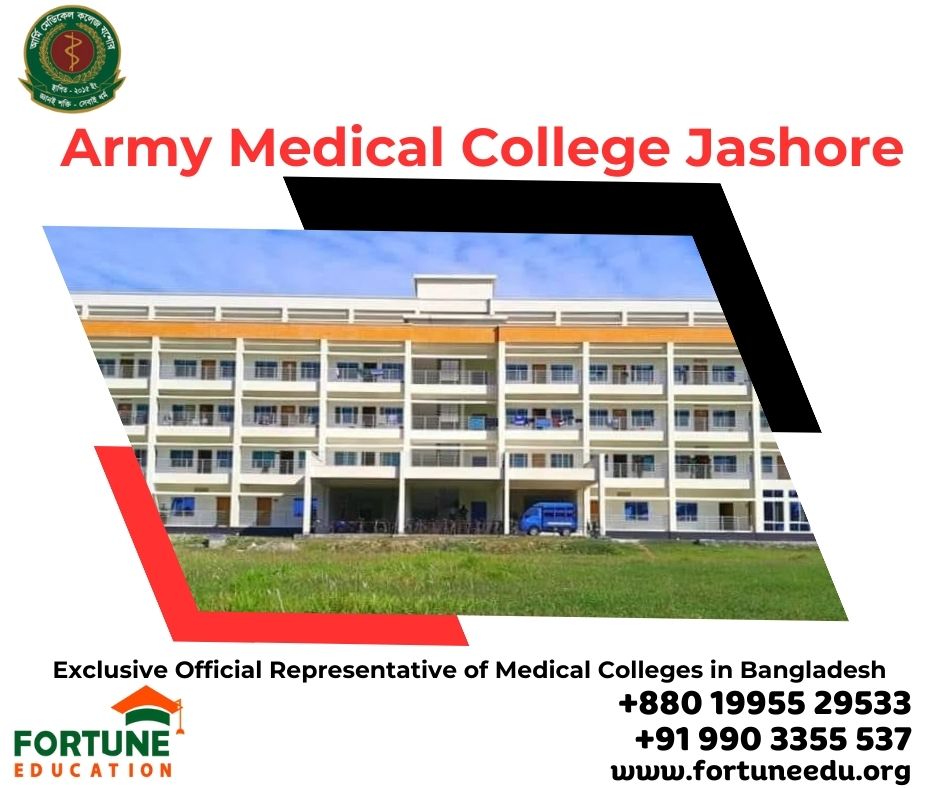 MBBS admission policy in Bangladesh for the year 2024. Typically, the process for MBBS admission in Bangladesh involves a national admission test organized by the Directorate General of Health Services (DGHS). This test evaluates applicants' knowledge in subjects such as Biology, Chemistry, Physics, English, and General Knowledge.
Applicants must have completed their Higher Secondary Certificate (HSC) and Secondary School Certificate (SSC) exams with a specific grade point average (GPA), usually quite high, to be eligible to sit for this exam.
Furthermore, there are usually specific quotas for different categories of students, such as district quotas, freedom fighter quotas, indigenous quotas, and more.
However, please note that these guidelines may change from year to year, so it is crucial to check the most recent information from the official sources or the Ministry of Education of Bangladesh or the DGHS for accurate and updated details about the MBBS admission policy in 2024.
Bangladeshi students who want to pursue MBBS degrees in foreign countries will also have to meet specific criteria set by the Bangladesh Medical and Dental Council (BMDC).
"Fortune Education Consultancy: Your Gateway to Medical Education in Bangladesh"
Fortune Education Consultancy, we pride ourselves on being a leading consultancy service based in Dhaka, Bangladesh, specializing in providing expert guidance to students seeking to study medicine. We are dedicated to helping aspiring doctors realize their dreams of earning a Bachelor of Medicine, Bachelor of Surgery (MBBS) degree in Bangladesh.
Our Services:
Counseling Services: We understand the significance of choosing the right institution for your medical education. Our experienced team of counselors offers personalized guidance to students and parents, helping them navigate the vast array of medical colleges in Bangladesh and making informed decisions that align with their career goals.
Admission Process: Navigating the admission process can be daunting, but we're here to make it easier. From understanding the eligibility criteria to submitting your application, we walk you through every step, ensuring a smooth and stress-free admission process.
Fee Details: Transparency is a core value at Fortune Education Consultancy. We provide a comprehensive breakdown of tuition fees, accommodation costs, and any additional charges associated with your chosen medical college. Our goal is to help you plan your finances effectively and avoid any unexpected costs.
Relevant Information: We believe in empowering you with all necessary information to make your journey towards becoming a medical professional seamless. This includes updates on changes in admission policy, examination schedules, or any new requirements.
Why Choose Us?
With Fortune Education Consultancy, you gain a trusted partner on your journey to becoming a medical professional. Fortune Education have years of experience and deep understanding of the medical education landscape in Bangladesh make us uniquely equipped to provide the guidance you need. Fortune Education stand by our commitment to provide each student with personalized attention and reliable information.
Contact us today to kickstart your medical journey with Fortune Education Consultancy – your trusted guide to MBBS education in Bangladesh.
Tag:Accredited Medical Colleges and Affiliations, Affiliated Hospital Training in Bangladesh, All-Encompassing Medical Training Bangladesh, Army Medical College Bogura Pride, Army Medical College Jashore Elite, Army Medical Professionalism, Asian Medical Excellence in Bangladesh, Available MBBS Scholarships and Grants, Bangladesh MBBS Fee Transparency, Bangladesh's Medical College Legacy, Best-in-class Medical Internship Modules, Clinical Mastery at Army Medical Colleges, Complete MBBS Admission Guide, Comprehensive Medical Study in Bangladesh, Cutting-Edge Medical Research Opportunities, Deep-Dive Clinical and Theoretical Modules, Diabetic Association Medical Distinction, Diversity and Inclusion in Medical Schools, English-Taught Medical Programs, Fortune Education's Trusted Medical Guidance, Future Medics Foundation Bangladesh, Hands-on Medical Practice and Training, Internationally Recognized Medical Faculties, Islami Bank Medical Education, Leading Bangladesh Medical Curriculum, MBBS Admission Excellence Bangladesh, MBBS Authentic Education Bangladesh, Pioneering Medical Resources and Materials, Practical and Theoretical Medical Balance, Prestigious Private Medical Colleges Bangladesh, Quality and Affordable MBBS Programs, Renowned MBBS Institutions in Bangladesh, Set Global Standards with MBBS Bangladesh, State-of-the-art Medical Techniques and Tools, Strong Army Medical Alumni Support, Superior Army Medical Training Modules, Supportive Medical College Admission Procedures, Sylhet Women's Medical Spotlight, The Legacy of Army Medical Training in Bangladesh, Top-notch MBBS Residential Facilities, Top-Ranked Medical Colleges Bangladesh, Trusted Medical College, Unparalleled Medical College Infrastructure, Upheld Medical Standards and Principles