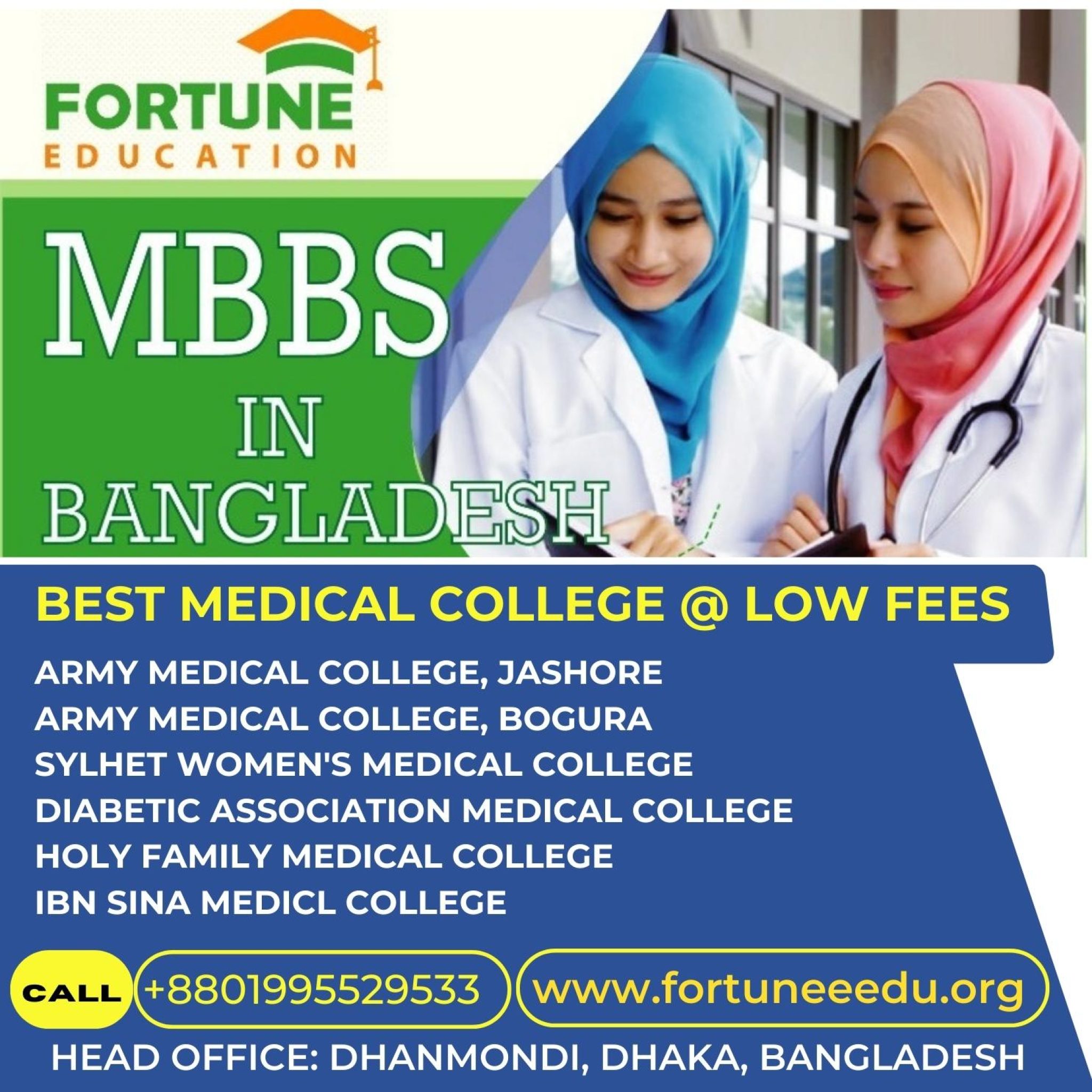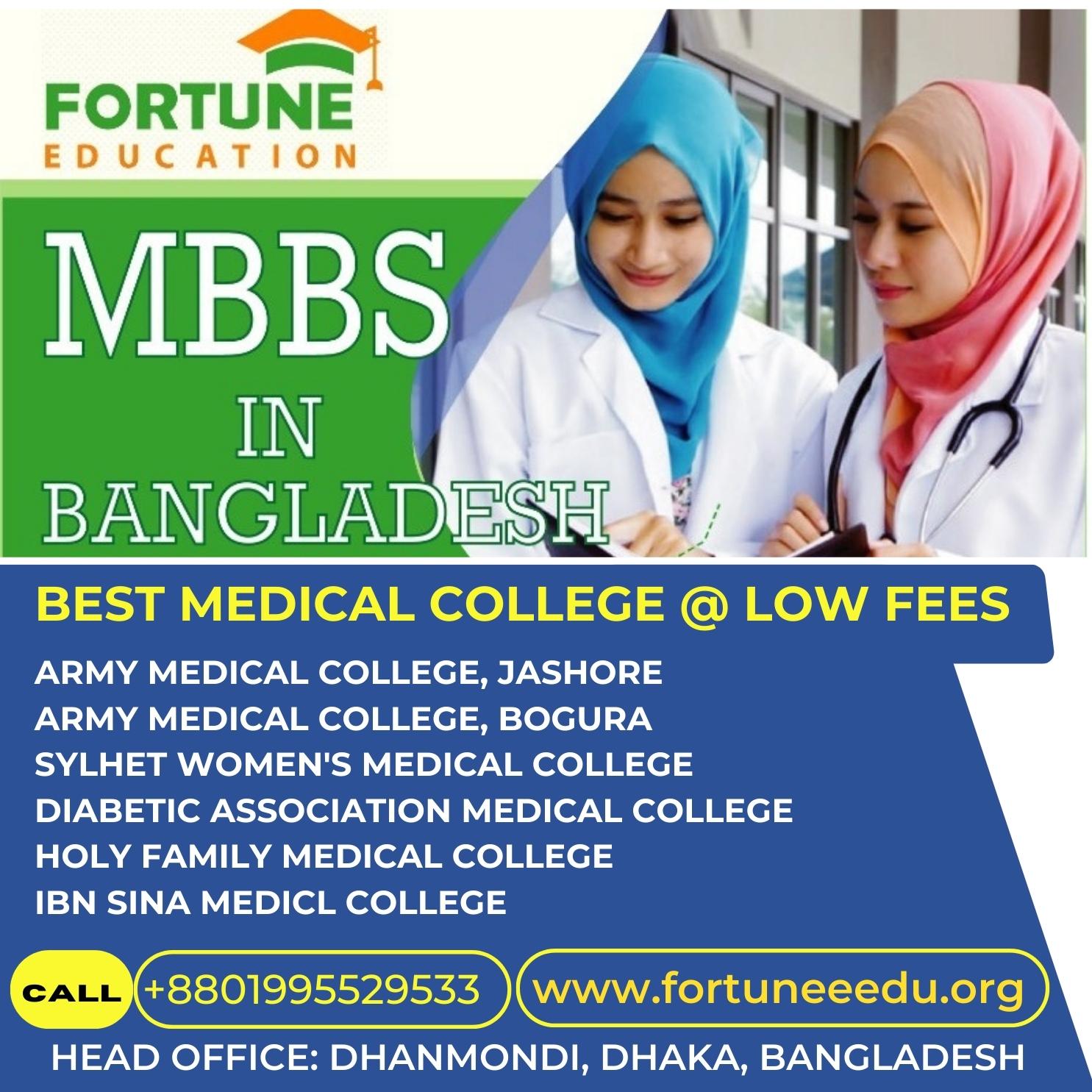 Top MBBS Colleges in Bangladesh
Discover Bangladesh's Top MBBS Colleges: Unrivaled Medical Education Opportunities
An aspiring medical student's dream is to study in an institution that provides world-class medical education, state-of-the-art infrastructure, experienced faculty, and an environment that promotes learning and growth. If you're such a student, you've come to the right place. Explore the top MBBS colleges in Bangladesh, a rising star in global medical education.
Bangladesh has gained recognition for the quality of its medical education, particularly in MBBS courses. MBBS colleges in Bangladesh offer a comprehensive curriculum, affordable tuition fees, and highly qualified faculty, attracting students not only locally but from around the globe.
Embrace Diversity and Excellence with Bangladesh's Best MBBS Colleges
When it comes to medical education, the best MBBS colleges in Bangladesh stand out for their exemplary educational standards. With a focus on practical exposure and international exposure, these colleges cultivate a global perspective in their students, making them highly sought after by global healthcare institutions.
The top colleges like Dhaka Medical College, Chittagong Medical College, and Sir Salimullah Medical College provide an enriching and diverse environment for students. Their comprehensive MBBS courses are designed to equip students with the knowledge and skills required to excel in their medical careers.
MBBS in Bangladesh: An Overview
An MBBS degree from Bangladesh involves a detailed study of subjects like Anatomy, Physiology, Biochemistry, Pharmacology, Pathology, Microbiology, Forensic Medicine, Community Medicine, Surgery, Medicine, Obstetrics and Gynaecology, Paediatrics and more. The program spans five years, followed by a mandatory internship year in affiliated hospitals.
Top-notch Infrastructure and Resources
Bangladesh's best MBBS colleges boast state-of-the-art infrastructure and resources that support cutting-edge research and practical learning. Modern labs, well-equipped libraries, digital classrooms, and fully functional hospitals for clinical practice are some of the facilities that put these colleges on par with international standards.
Experienced Faculty and Research Opportunities
Faculty at the top MBBS colleges in Bangladesh include distinguished doctors and researchers with international experience. They guide students through the rigorous curriculum while providing opportunities for research, leading to a well-rounded medical education.
International Students in Bangladesh
International students find Bangladesh's MBBS colleges an excellent choice for their medical education. These colleges adhere to the guidelines set by global medical education regulatory bodies, and the degree is recognized globally. Moreover, the cost of living and education in Bangladesh is more affordable compared to many other countries offering MBBS courses.
Apply Now to Bangladesh's Top MBBS Colleges
Pursuing your MBBS in Bangladesh could be one of the best decisions you'll make for your future medical career. With world-class educational standards, excellent infrastructure, and a globally recognized degree, Bangladesh's top MBBS colleges are geared towards molding tomorrow's medical professionals.
Are you ready to take the next step towards your dream of becoming a doctor? Embark on your journey with the best MBBS colleges in Bangladesh. Apply today and experience an unrivaled medical education in the heart of Asia.
Remember, choosing the right college is crucial for your success. Make your choice count. Choose Bangladesh's top MBBS colleges and step into a world of diverse opportunities and rewarding experiences.
About Fortune Education, Dhaka, Bangladesh
Fortune Education: A Gateway to Medical Education in Bangladesh
Fortune Education is a renowned name in the realm of educational consultancy services, based in Dhaka, Bangladesh. Over the years, Fortune Education has helped countless students achieve their dreams of pursuing MBBS in Bangladesh by providing comprehensive guidance and support.
Established in 1994, Fortune Education operates primarily as an authorized representative of medical colleges and universities in Bangladesh. The organization is dedicated to assisting students, particularly those from other countries, in securing admission to MBBS programs in reputable Bangladesh medical colleges.
An Authoritative Guide to MBBS in Bangladesh
Pursuing MBBS in a foreign country can be a daunting task, and that's where Fortune Education steps in. They understand the education system, curriculum, and admission process in Bangladesh's top medical colleges, thereby providing the right guidance to students and their parents.
Fortune Education provides a one-stop solution for aspiring medical students, covering all aspects of the admission process – from choosing the right college to completing the paperwork, visa application, accommodation, and more. With their extensive network and experienced team, they streamline the path to medical education in Bangladesh.
Fortune Education is associated with several top medical colleges in Bangladesh. These associations ensure that students gain access to the best educational opportunities available. Colleges like Green Life Medical College, Bangladesh Medical College, Dhaka National Medical College, and many others, fall under their purview, giving students a wide range of options.
Support Beyond Admission

The support from Fortune Education doesn't end with securing admission. They provide continued assistance to students during their education journey, addressing any issues they might face while studying in Bangladesh. This includes providing support for accommodation, guidance during examinations, or helping with internships.
Trust and Transparency
Over the years, Fortune Education has earned a reputation for being reliable and transparent. Their commitment to helping students, coupled with their extensive knowledge of the medical education landscape in Bangladesh, makes them a trusted choice for students aiming to pursue an MBBS degree in Bangladesh.
Ready to Start Your MBBS Journey?
With Fortune Education, you can be confident about taking your first steps towards a rewarding medical career. As you navigate the process of studying abroad, their comprehensive services ensure that you are well-equipped to make informed decisions and experience a seamless transition to your new educational journey in Bangladesh.
In essence, Fortune Education is more than an educational consultant – it's a reliable partner guiding you towards your dream of becoming a doctor. Trust Fortune Education to guide you in the right direction as you embark on your medical journey in Bangladesh.