Southern Medical College & Hospital
Southern Medical College & Hospital (SMCH) was established in 2005. The College is affiliated with Chittagong University as a constituent college since & Recognized by BCPS, aiming to give the nation a group of luminous medical graduates who can help the have-nots by providing the highest possible quality of compassionate and cost-effective care and treatment, to each and every patient, producing high levels of patient satisfaction. The main object of the institute is to demonstrate high-standard of medical education, training of personnel, and conducting experiments and research in various disciplines of medical sciences. The aim of our college is not to make only doctors but to make sensitive human beings. The number of medical colleges is not enough to meet the requirement of people. To make our students dynamic we have already contacted some foreign medical colleges to get real-time lessons from reputed medical colleges through teleconferencing, video conferencing, etc. Our faculties are not only teachers but mentors as well. Our institution has facilities to train Medical and Paramedical staff. We are committed to enhancing the quality of life through improved health care, the preparation of those professionals who will serve the health needs of others, and the discovery of knowledge that will benefit us all.
We cannot deny social responsibility but why did we choose the health sector? The ratio of physicians to patients is inadequate in Bangladesh. Moreover, most people can not afford the cost of treatment. All around us, humans are suffering from painful bites of maladies of different kinds and we cannot remain heedless to their cries. To fight against the diseases and to cure and comfort men and women we set up this medical college that is equipped with all modern facilities which have a charitable air. Here poor people get the best treatment without any discrimination.
Our hospital is functioning quite well. We are planning to make specialized departments in our hospital block. Initially, our focal point is to be specialized in Nephrology. So we have taken the initiative to set up the facility for Kidney dialysis. It is notable that only two hospitals in Chittagong have this facility but the low-income group people do not have the access to this service, but the door of Southern Medical College & Hospital is always open to those deprived people. Secondly, we are contemplating developing our Orthopedic Department as Chattogram is still lagging behind in this arena. But we never say our way was smooth and throne-free but we overcame all the impediments.
We will keep our endeavor moving forward but we need people of all social strata, especially parents and students to stand beside us to make this noble effort successful. We believe we can make a better future by cooperating with each other.
Recognition
Southern Medical College and Hospital, associated with Chittagong Medical University is a fully accredited medical educational institution established under permission by the Ministry of Health & Family Welfare (MOHFW), Government of Bangladesh, and authorized for a yearly intake of 65 freshman students. Our academic norms and curricula have recognition by the Bangladesh Medical and Dental Course (BM&DC) and are governed by strict adherence to BM&DC guidelines. Our MBBS degrees were affiliated with the University of Chittagong till recently and from the session 2017-2018 the affiliating authority has been officially transferred to Chittagong Medical University.
Admission Process
Foreign Students may be admitted up to 50% of the total seat as per rules. The students will have to submit permission from their respective governments. The interested applicants must fulfill the following criteria of eligibility for admission.
Applicants must have passed qualifying examinations i.e. 12th grade (10+2=12 years) of schooling at a public school/ board/ college or passed an examination in any foreign country which is recognized by the Government of Bangladesh as equivalent to the Higher Secondary Certificate Examination.
Applicants must have passed Higher Secondary Certificate Examination or equivalent examinations with Physics, Chemistry, and Biology as their major/ compulsory subjects.
Applicants must have obtained at least 75% marks in average (which is equivalent to GPA 4.0 or equivalent grade in Secondary School Certificate and Higher Secondary Certificate examinations or in equivalent examinations respectively (i.e. 'B' grade in A-level or O-level examination) and should have at least 65% marks separately in either of these examinations (i.e. GPA 3.50 or 'C' grade). In the case of O-level examination marks grades of only six subjects (top 6 subjects on the basis of marks/ grades obtained) will be considered. In the case of the A-level examination, marks/grades of Physics, Chemistry, and Biology will be considered for evaluation.
All academic certificates must be transferred to Bangladesh standard (through the collection of Equivalence Certificate from DGHS Dhaka, Bangladesh) & Student Visa formalities through the embassy of Bangladesh.
The application should be submitted in SMCH prescribed forms. Attested copies of certificates and mark sheets etc. have to be furnished along with the application. All certificates and mark sheets must be attested by the Ministry of Foreign Affairs of the respective country of the applicant's academic institution. No application will be accepted without such attestation.
The successful applicants will require to produce all academic certificates and mark sheets in original during their admission.
For direct MBBS online Direct admission, Scholarship, and information, Contact Fortune Education: Call or  Whatsapp +880 1995529533, +91-9903355537
Eligibility for foreign students:
Seats are reserved for foreign students on a First come First Service basis. Students interested to take admission to Southern Medical College, Chittagong Bangladesh must book their seats before November 15th. There are certain procedures to be maintained. Every procedure must go through both embassy: Indian Medical Council (IMC), Nepal Medical Council (NMC), Director General Health Service DGHS (Dhaka) & Ministry of Foreign Affairs.
Fees Structure for Foreign Students:
The total Fee for MBBS Course in this College is US$37,000.00
Fortune Education, Dhaka, Bangladesh is World Leading & Pioneer Education Consultant of Medical colleges & universities. Providing MBBS, BDS, BVSc admission for medical aspirants & prospective students who are interested to study MBBS, BDS, BVSc and considering higher study opportunities in Bangladesh and overseas.
Fortune Education has legal rights to process admission to Medical, Dental colleges and universities all over the world. We offer MBBS, BDS & others Admission, Application, Guidance, Documentation, and required services such as to eligible students regarding medical and higher studies…
Fortune Education invites students to register for MBBS & BDS admission with a special Scholarship for the academic year 2021-22.
Location
Bahaddarhat Bus Terminal, Chittagong to Southern medical college has 5.7 km, we can reach within 15 min through Bayazid Bostami road to CDA Ave/N1. Another bus stand is the BRTC bus stand we can reach this college within 16 min. Chittagong Railway station to Southern medical college has 7.0 km through CDA Ave and Jubilee road we can reach this place within 20 min. Southern Medical College and hospital to Shah Amanat International Airport in Chittagong has 23.5 km with reaching the time of 45 min, through airport road
Goals and Objectives
To be recognized at home and abroad as a leading and trend-setter institute of medical education and research.
To create LEADERS of the medical profession.
To produce competent, committed, and caring medical graduates who will be willing to serve the community and at the same time acquire a firm basis for future training and studies.
Develop himself fit for further training and Post Graduation Studies.
College Campus
Southern Medical College & Hospital is situated on 2.5 acres of land at East Nasirabad, Khulshi, Chittagong. The administrative offices & all the departments are well organized, well furnished & adequately equipped for the lectures, tutorials, dissection. There is also a well-equipped laboratory, practical room, museum & library with adequate books, journals and computer with internet facilities.
Its infrastructure consists of the following:
Academic building One 4 (four) storied.
Hospital building(1) One 5 (five) storied.
Students hostel building (M /F) One 5 (five) storied.
Kidney dialysis unit One 1 (one) storied.
Hospital building(2) One 6 (six) storied.

Conduct & Discipline:
All students are required to abide by all the rules and regulations of the college. Non-adherence to these rules & regulations makes the students liable to disciplinary action which may range from a warning to expulsion from the college. Students of this institution are not allowed for organizing unions, associations, political activities other than those functions set up by the authority in order to enrich their physical, mental, intellectual, social & ethical development.
Instruction to the Students:
All students are to carry their identity cards when in college.
A attends classes well dressed in white aprons. Indecent, fancy dress, untidy hair, slippers are not allowed. Rings & bangles are impediments to the practical classes.
Smoking is strictly prohibited on campus.
The environment should be kept clean, students are advised to throw litter into the waste bins.
Political activities are not permitted. Pasting of posters, gratis on the wall of the college & the hospital building is prohibited.
All types of demonstrations, processions so shouting in the college & hospital premises are prohibited. These are considered as acts of indiscipline & concerned student will be liable to punishment.
Abstentions from the classes individually or group or in a mass without permission are punishable. Guardians will be informed of such acts of their words.
Students are expected to maintain the highest standard in their academic & private lives. Loss of moral and spiritual valve or addiction to alcohol and narcotic drugs is punishable.
On admission to the college the students, parents, or guardians will have to sign and undertake that their ward will abide by the rules and regulations of the college.
Any violation of the college rules and discipline are liable to punishment or even cancellation of their studentship.
The decision of the academic council will be final.
The cost of loss/damage to college/hospital property by the students is liable to be realized by the concerned student.
The student must have informed the college authority about their current mailing address, telephone number, etc as well as their parents/guardians' contract number.
Teaching Activities
Teaching Methods
The medium of teaching is English. Teaching will be imparted to the students through lectures, demonstrations, tutorials, practical classes. The periodic clinical meetings, seminars, symposiums, workshops on different subjects.
Teaching Aids
The lecture hall and 10/12 practical / tutorial room are beautifully arranged for deliberation through multimedia, overhead projector, whiteboard, blackboard, etc.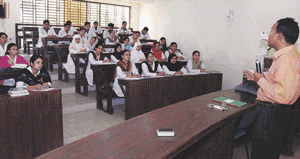 Academic Facility
Academic Faculty
The Academic Faculty in both College & Hospital now consists of 194 full-time members – a blend of a distinguished body of academics with proven teaching & research excellence and younger professionals with varied experience.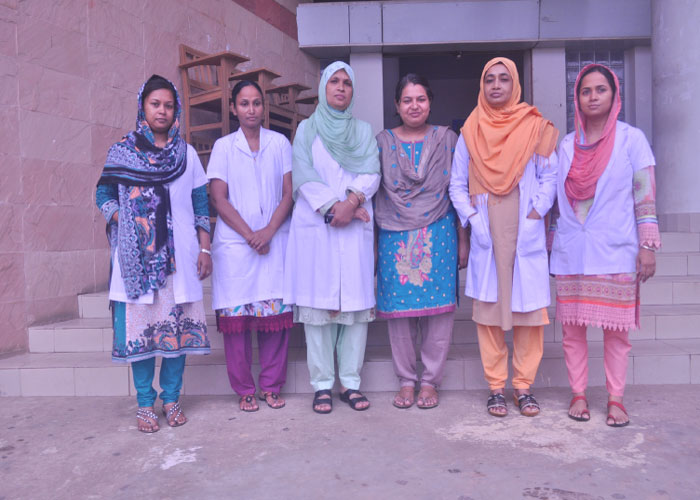 The eight academic departments of the College namely the Departments of Anatomy, Physiology, Biochemistry, Pharmacology, Pathology, Microbiology, Forensic Medicine, and Community Medicine have 88 full-time members. They include 12 Professors, 11 Associate Professors, 08 Assistant Professors, and 57 Lecturers.
The academic Faculty of Southern Medical College & Hospital consisting of 29 Professors, 20 Associate Professors, 36 Assistant Professors, 15 Registrars, 02 Resident Physicians, and 04 Resident Surgeons are participating in the clinical teaching program of the college.
For direct MBBS online Direct admission, Scholarship, and information, Contact Fortune Education: Call or  Whatsapp +880 1995529533, +91-9903355537
About Chittagong
Chittagong, officially Chattogram is a major coastal city and financial center in southeastern Bangladesh. The city had a population of more than 8.7 million in 2017, making it the second-largest city in the country. It is the capital and administrative seat of an eponymous District and Division. The city is located on the banks of the Karnaphuli River between the Chittagong Hill Tracts and the Bay of Bengal. Modern Chittagong is Bangladesh's second most significant urban center after Dhaka.
Chittagong plays a vital role in the Bangladeshi economy. The Port of Chittagong, one of the world's oldest ports, whose coast appeared on Ptolemy's world map, is the principal maritime gateway to the country. The port is the busiest international seaport on the Bay of Bengal and the third busiest in South Asia. The Chittagong Stock Exchange is one of the country's two stock markets. Several Chittagong-based companies are among the largest industrial conglomerates and enterprises in Bangladesh. The port city is the largest base of the Bangladesh Navy and Bangladesh Coast Guard; while the Bangladesh Army and Bangladesh Air Force also maintain bases and contribute to the city's economy. Chittagong is the headquarters of the Eastern Zone of the Bangladesh Railway, has historically been the headquarters of British India's Assam Bengal Railway and East Pakistan's Pakistan Eastern Railway. A ship-breaking industry on the outskirts of the city supplies local steel.
Chittagong is an ancient seaport due to its natural harbor. It was noted as one of the largest Eastern ports by the Roman geographer Ptolemy in the 1st century. The harbor has been a gateway through southeastern Bengal in the Indian subcontinent for centuries. Arab sailors and traders, who once explored the Bay of Bengal, set up a mercantile station in the harbor during the 9th century. During the 14th century, the port became a "mint town" of the Sultanate of Bengal, with the status of an administrative center.
[elementor-template id="18612″]
MBBS in Bangladesh | Authorized Consultant of Medical Education in Bangladesh
MBBS Admission Criteria of Foreign Students in Bangladesh
[elementor-template id="18085″]
Course Features
Lectures

0

Quizzes

0

Duration

10 weeks

Skill level

All levels

Students

0

Assessments

Yes