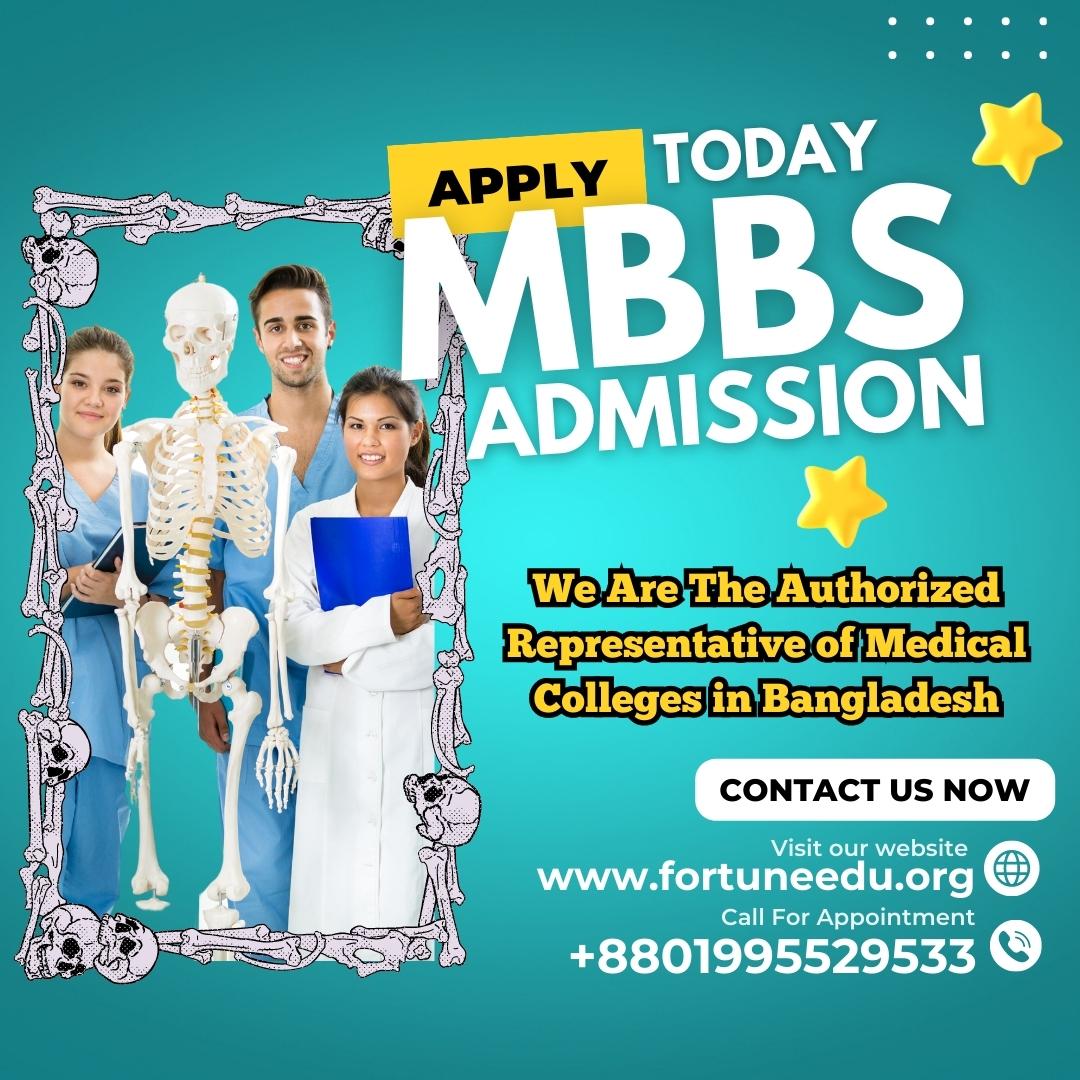 MBBS Fees Structure in Bangladesh
Posted by

Categories

Army Medical Colleges in Bangladesh, MBBS in Bangladesh, MBBS IN BANGLADESH, MBBS in Bangladesh for Sri Lankan Students, Medical Colleges in Bangladesh, Medical Education in Bangladesh, Medical study in Bangladesh, Private Medical colleges, Public Universities, Study in Abroad, Sylhet Women's Medical College | Sylhet Medical University, Without Neet

Date

September 1, 2023
Choosing to pursue MBBS in Bangladesh is an essential decision for many international students, especially considering the costs involved. Here, we provide a comprehensive guide to the MBBS fee structure in Bangladesh.
MBBS in Bangladesh Fee Breakdown
Studying medicine in Bangladesh is relatively economical compared to other countries. The MBBS program generally spans over five years, with an additional year for internship.
Tuition Fees: Tuition fees vary between government and private colleges. On average, the annual tuition fee in private colleges ranges between $3,000 to $7,000, while government colleges may have a lower fee structure.
Hostel Fees: Depending on the location and facilities, hostel fees vary. Generally, you can expect to pay anywhere between $50 to $150 per month.
Miscellaneous Fees: These can include examination fees, library charges, and lab fees. Annually, these can range from $100 to $300.
Cost of Living for MBBS students in Bangladesh
The cost of living in Bangladesh is relatively lower. On average, students might spend:
Accommodation: If not opting for a hostel, rented apartments range from $100 to $200 monthly.
Food: Local food is both delicious and affordable, costing around $40 to $80 monthly.
Transportation: Local transport like buses and rickshaws are budget-friendly, with monthly expenses ranging from $10 to $30.
Miscellaneous: Including entertainment, personal expenses, and other costs, students might spend $20 to $50 monthly.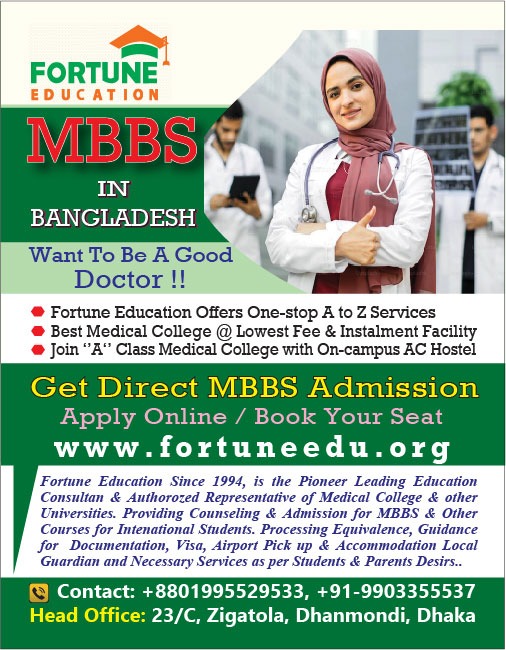 MBBS in Bangladesh Total Cost
Combining tuition fees, hostel fees, and living expenses, the total cost for completing MBBS in Bangladesh can range from $20,000 to $40,000, depending on the college and lifestyle choices.
Scholarship Opportunities for MBBS in Bangladesh
Many institutions and the Bangladeshi government offer scholarships to meritorious international students. Some of these scholarships might cover partial or full tuition fees. It's advisable to check the official websites of respective colleges or contact the Bangladesh embassy in your country for detailed information.
Financial Assistance for MBBS in Bangladesh
Financial assistance might come in the form of subsidized loans or bursaries. Several international NGOs and foundations also offer aid to students pursuing medical education abroad. Local banks in Bangladesh might offer student loan options, but it's essential to read the terms carefully.
Government Medical Colleges: These colleges charge nominal fees, generally between $500 to $1,000 annually.
Private Medical Colleges: Fees here are higher, with an annual range of $3,000 to $7,000. Some of the top private colleges might charge slightly more, given their reputation and facilities offered.
Quality Medical Education at Competitive Rates:
Bangladesh has established itself as a popular destination for medical studies, especially for students from South Asia. One of the prominent reasons is its curriculum, which is similar to many international standards, including the WHO and MCI. The teaching methodology blends theoretical knowledge with a heavy emphasis on clinical rotations, ensuring students gain hands-on experience.
Lowest Fees with Installment Facility Including.
1. Largest Green Campus
2. Twin Sharing AC Room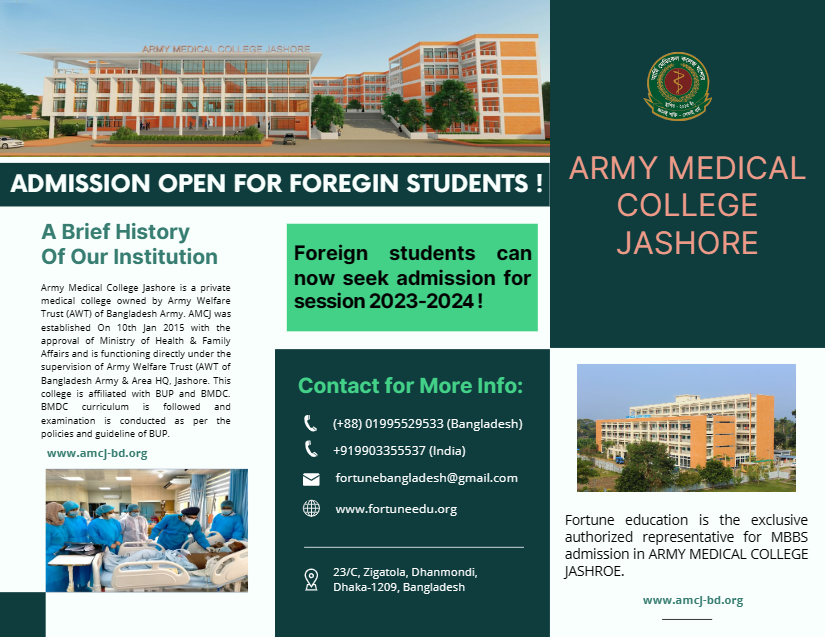 3. Daily 5 Times Food/Messing
4. Laundry
5. Study Tour
6. Game
7. Transport
8. Outfits and more.
Exceptional Facilities at Army Medical Colleges: Bogura & Jashore
Affordability at its Best: Experience premier medical education without the financial strain. We offer the most competitive fees in the region with convenient installment options, ensuring that your focus remains solely on your academic journey.
Lush Learning Environments: Both campuses take pride in their expansive green landscapes, providing students with a serene and refreshing atmosphere, perfect for focused study and relaxation.
Comfortable Living: Our twin-sharing accommodations come with air-conditioned rooms, ensuring you always have a cool, cozy space to retreat to after a day of rigorous learning.
Nutritional Balance: With five wholesome meals served daily, students are guaranteed a balanced diet that fuels both body and mind.
Hassle-Free Upkeep: Our in-house laundry service ensures students have clean clothes ready without the daily chore of washing.
Beyond the Classroom: Immerse in diverse medical cultures through our study tours, allowing students to experience and learn from a range of medical environments.
Stay Active: Dive into a range of sports and games available on campus, promoting physical well-being and teamwork.
Ease of Commute: Whether it's for internships, rotations, or city exploration, our transport facilities are ready to take you where you need to go.
Dress the Part: We provide outfits ensuring that students are always dressed appropriately, reflecting the professionalism of their future roles.
…And there's so much more waiting for you. At Army Medical Colleges in Bogura and Jashore, we're committed to offering a comprehensive, world-class learning experience, both in and out of the classroom.
State-of-the-Art Classrooms: Our modern classrooms are equipped with the latest multimedia and audio-visual teaching aids, ensuring an interactive and engaging learning environment.
Advanced Laboratories: From Anatomy to Pharmacology, our labs are furnished with cutting-edge equipment, facilitating hands-on learning and research opportunities.
Expansive Libraries: Housing thousands of books, journals, and e-resources, our libraries are an academic sanctuary for our students. With a comfortable reading environment and digital access, students can delve deep into the world of medical sciences.
Clinical Training at CMH: Our affiliation with the Combined Military Hospitals (CMH) offers students invaluable clinical experience. These multi-speciality hospitals expose students to a diverse set of medical cases, ensuring their holistic development as future doctors.
Cultural and Geographical Proximity for Neighboring Countries:
For students coming from neighboring countries like India, Nepal, and Bhutan, Bangladesh offers a cultural and geographical proximity that makes the adaptation process smoother. The shared history, food habits, and even languages ensure that international students feel right at home.
English Medium Curriculum:
Another significant advantage for international students is the English medium curriculum. It ensures that language isn't a barrier, and students can smoothly transition into their professional lives in any part of the world.
Experienced Faculty and Infrastructure:
The faculty at Bangladesh medical colleges is a mix of experienced senior doctors and enthusiastic young teachers, bringing a balance in teaching methods – from traditional to modern techniques. Additionally, the infrastructure, especially in reputed colleges, is at par with global standards.
Global Recognition of the Degree
An MBBS degree from Bangladesh is recognized by major medical councils worldwide. Graduates can sit for international screening tests, including USMLE, PLAB, and the screening test conducted by the Medical Council of India.
Clinical Exposure:
Given the population density, medical students in Bangladesh get an opportunity to work in busy hospitals with a varied patient influx, ensuring they gain extensive clinical exposure.
Safety and Security:
Bangladesh is known for its hospitality. International students often find local communities warm and welcoming. Moreover, many colleges offer separate hostels for international students, ensuring their safety and security.
Final Thoughts:
Making the decision to study medicine abroad is monumental. While costs are a significant factor, it's crucial to look at the overall experience and quality of education. With its globally recognized curriculum, experienced faculty, and a rich cultural experience, Bangladesh stands out as an excellent option for pursuing an MBBS degree.
Fortune Education" as the official admission consultant for Army Medical Colleges in Bangladesh
Fortune Education: Your Trusted Pathway to Army Medical Colleges in Bangladesh
When it comes to seeking admission to the esteemed Army Medical Colleges in Bangladesh, aspirants often require guidance, clarity, and a trusted partner to streamline their admission journey. This is where Fortune Education comes into play.
About Fortune Education: Established with a vision to facilitate seamless admissions to the top Army Medical Colleges in Bangladesh, Fortune Education stands as the beacon for both national and international medical aspirants. With years of experience and expertise, they have established themselves as the sole official admission consultant for Army Medical Colleges in Bangladesh.