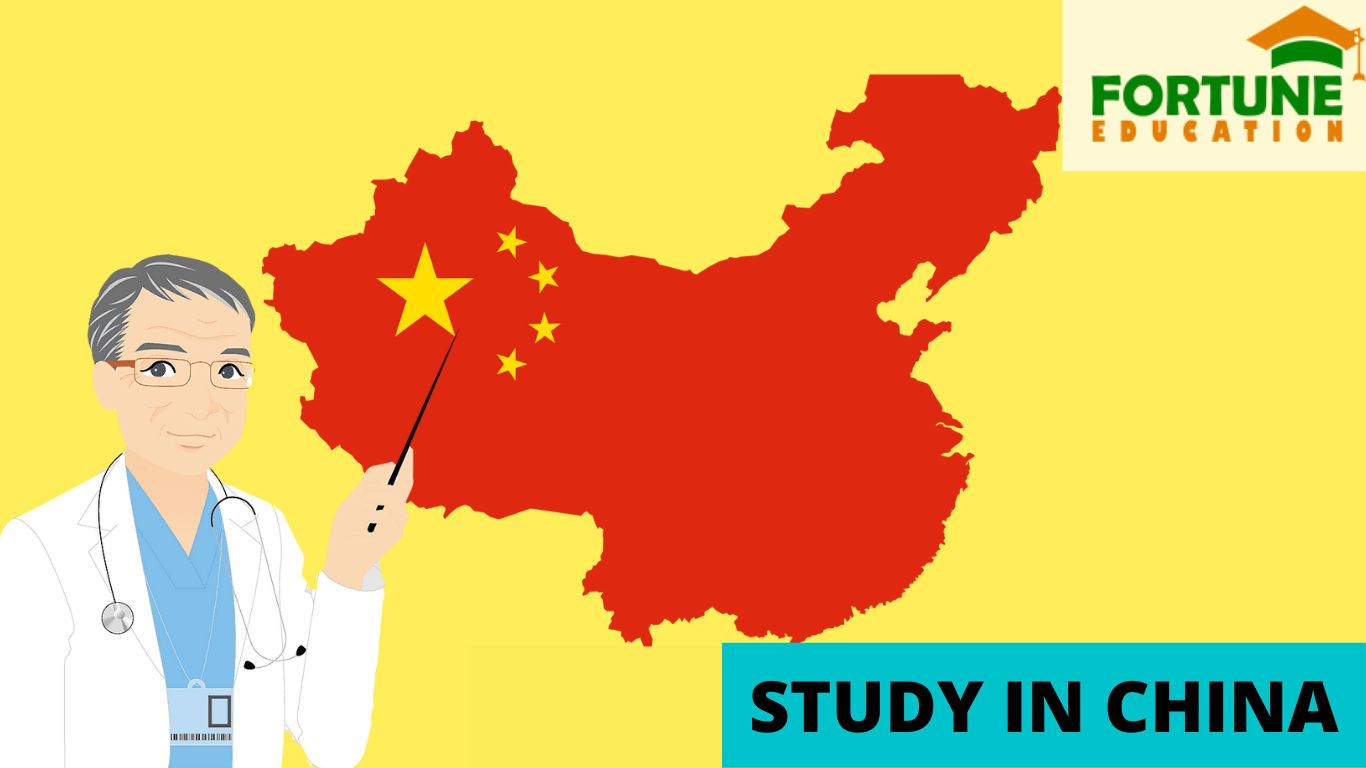 Study in China
About Chinese History
China is the world's longest continuous civilization, with some historians marking 6000 B.C. as the dawn of Chinese civilization. The oldest form of the Chinese written language was found in the Oracle Bone inscriptions carved on tortoise shells and mammal bones during the Shang dynasty (c 1600-1100 BC).
China is the largest country located entirely within Asia, covering over 3.7 million square miles. The greater part of the country is mountainous. Its principal ranges are the Tien Shan, the Kunlun chain, and the Trans-Himalaya. In the southwest is Tibet, which China annexed in 1950. The Gobi Desert lies to the north. China proper consists of three great river systems: the Yellow River (Huang He), the Yangtze River (Chang Jiang), and the Pearl River (Zhu Jiang). It has an extensive coastline on the Pacific Ocean.
Since 1949, China has been constituted as the People's Republic of China and is officially a unitary one-party socialist republic. Although the country openly promotes Communism, the ideology of China is "socialism with Chinese characteristics"; after the leadership of the country passed from Mao Zedong to Deng Xiaoping, the country thoroughly revised its Marxist-Leninist policies to suit the material conditions of China. This has resulted in subsequent leaders of the country expounding their own takes on communism, such as Deng Xiaoping Theory and Xi Jinping Thought. The country abandoned the Soviet model, and instead pursued the idea that, per Classical Marxist thought, the country needed to improve its economy and markets before it could pursue egalitarian communism. The country has invited more and more market influence and has been the world's fastest-growing economy for decades.
Value of Study in China
Students looking to study abroad have an increasing number of options for China, it's becoming more and more popular. Now the third most popular country to study overseas is Study in China after the US and UK.
Over the past 10 years, international visitors and students have been going "deeper" into China, choosing to travel to a wider range of cities than before. In the past, Shanghai and Beijing were the only cities where it was common to see international students. In 2011, there were only six Chinese universities in Times Higher Education's World University Rankings, whereas in 2015-2016 there were 37, more than either Canada or Australia today. There are 13 cities across China with more than 10,000 international students, with seven cities having more than 20,000 students. Now, the Chinese government is offering a wide range of funding opportunities to attract international students, including more than 40,000 scholarships at 277 institutions.
Study MBBS in China
China offers the most competitive and best value English-medium MBBS programs in the world. The best part of medical education in China is the affordable tuition fee. It's 70% cheaper when than those in western countries. For this reason, it is now one of the fastest-growing destinations for international students who want to study medicine. As of 2020, the Chinese Ministry of Education lists 45 medical colleges authorized to offer English-taught MBBS programs in China.
MBBS stands for Bachelor of Medicine, Bachelor of Surgery. It is one of the most sought-after undergraduate degrees in China. Most medical universities in China offer the MBBS program for 6 years. You will spend 5 years of classroom training to have solid medical knowledge. The remaining 1 year is spent on hospital internship to strengthen your clinical skills.
China is a global leader in the field of modern medicine. Many of its medical universities are also ranked among the top 500 medical universities in the world. MBBS programs in China are designed based on international standards and are therefore on par with Western MBBS degrees. Also, the Medical Licensing Examinations are held by the medical councils in different countries such as MCI, PMDC, USMLE, HPCSA, SCHS, etc.
The total cost of MBBS study in China 
| | |
| --- | --- |
| Last Date to apply MBBS | 30 October or Depends |
| Basic Eligibility Criteria | HSC with Min 4.9 GPA |
| MBBS Tuition Fee Per Year | 5000$ – 6000$ |
| Living Cost | 200$ – 250$ per Month |
| MBBS Teaching Medium | English Medium |
| MBBS Clinical Medicine Duration | 5+1 Years |
Also, here is the fees list for some top medical colleges to study MBBS in China.
No.3
Chongqing Medical University
Program: MBBS
Duration: 06 years
Tuition Fee = 30000 RMB/Year
Medium: English Medium
City: Chongqing

Hostel Fee = 4800 RMB/Year

Website: Chongqing Medical University
Chinese Food
When It comes to food in China for foreign students who are studying MBBS in China or others Study in China, everybody likes the food very much. China has influenced a lot of country food in al over the world, mostly in asia. So overseas students who want to Study in China do not have to be worried about food in this country except Muslim students, they have to look out for halal foods. Also, a lot of western food brands like KFC, McDonald's, Burger King, Dominos, Pizza Hut have made their way in China. But as a foreign student who is Studying in China, you have to get used to some food that most Chinese people eat
1. Rice
Rice could be the one thing that your international student had in their meals every single day while they were in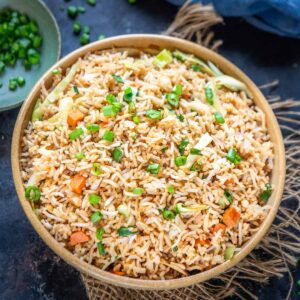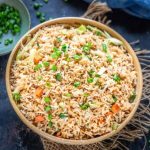 China. While international students might not necessarily want to have it every day, it is nice to have the option when needed. In China Rice is served with many things in many ways
Cooking rice on the stove is a lot more challenging and requires experience — even the international students themselves might not know how to do it. Having a rice cooker can make international students (who want to study in China) life easier.
2.Ramen / Instant Noodles
Ramen is may not the healthiest choice of all, but it is loved by most international students. It's simple, fast, and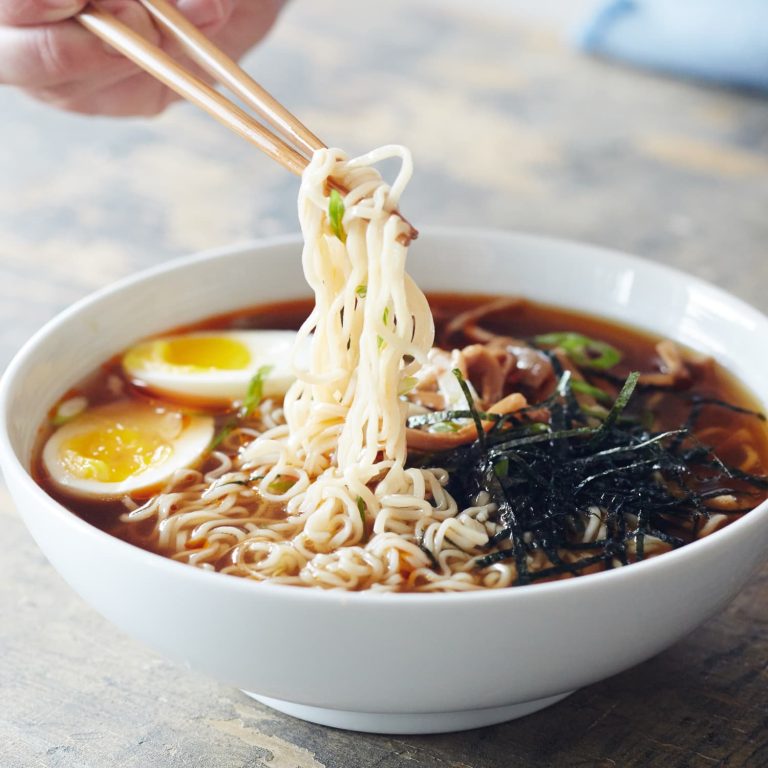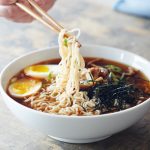 tasty. While this shouldn't be regularly included in the students' meals, it's a great Plan-B to have. Also, it's very popular worldwide. Adding in eggs, vegetables, and meat while cooking the noodles can make it into a healthier and more nutrient-balanced meal. You can be very creative with instant noodles.
Korean and Chinese supermarkets have a lot of great options. The simpler the flavor is, the easier it'll be to mix it up with other foods that you're adding in while cooking.
3. Vegetables (for cooking)
A salad is healthy, tasty, and refreshing, but not all international students can get used to eating vegetables raw.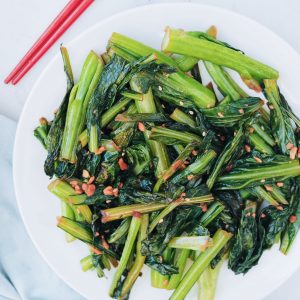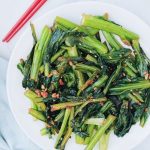 Having some veggies in the refrigerator ready for cooking can be very helpful. Most of the green-leaf vegetables, such as lettuce, broccoli, bok choy, and kale, are excellent choices. Boil them with water and a tiny bit of salt would do.
If you're worried about the veggies going bad in your refrigerator since your international student might be the only person eating those, try frozen vegetables. They're super convenient for boiling and steaming, and can last longer in your fridge.
Final Thoughts
In conclusion, study abroad has many benefits. Especially Study in China or MBBS in china is much cheaper than in any other supreme country.  The first benefits are gain great growth experiences. Students gain and learn new things while abroad about their lifestyle and social. Second, provides the opportunity to travel around the surrounding.
[elementor-template id="18612″]